This shop has been compensated by Collective Bias, Inc. and its advertiser. All opinions are mine alone. #CarnationBreakfastEssentials #CollectiveBias #sponsored
Moist and spongy, we've packed the flavors of chocolate malt and cake into one wholesome donut recipe. Studded with chocolate chips, and topped with sifted powdered sugar– pair these Baked Chocolate Malt Donuts with a cold glass of milk for a great way to start or end your day.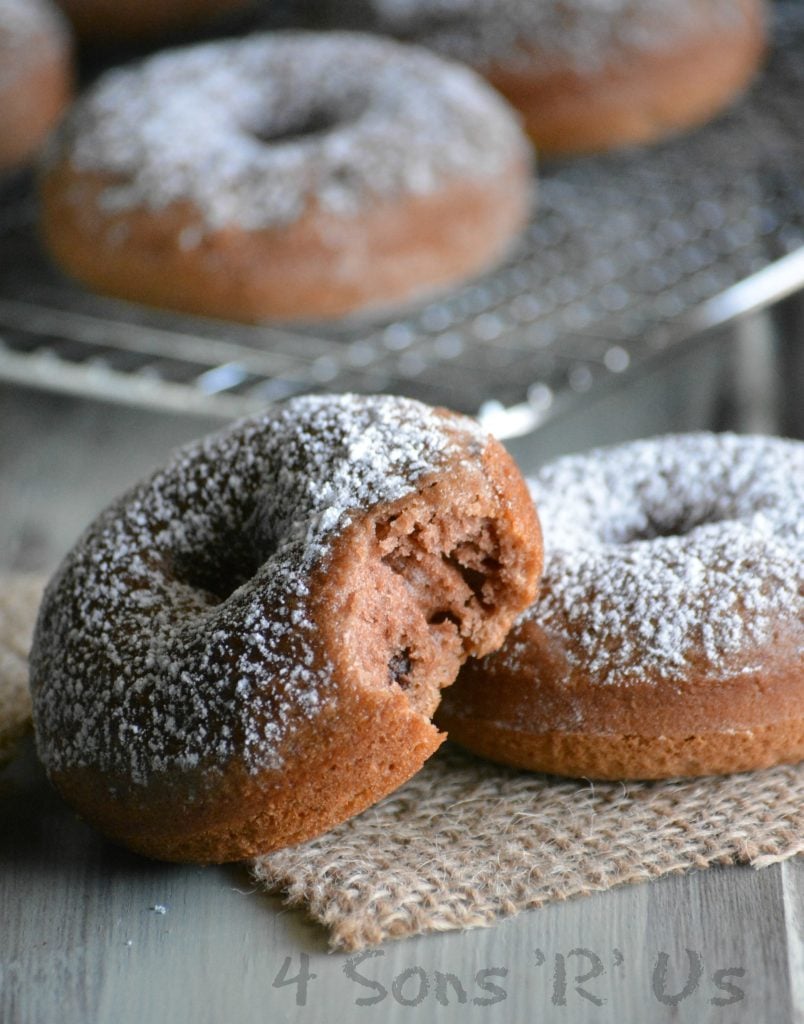 Everybody always tells you that breakfast is the most important meal of the day. When I was a kid, I didn't pay them any mind. They were crazy.
Why did I need to spend an extra 5 minutes on a toaster pastry when it could be 5 extra minutes of sleep before heading out the door?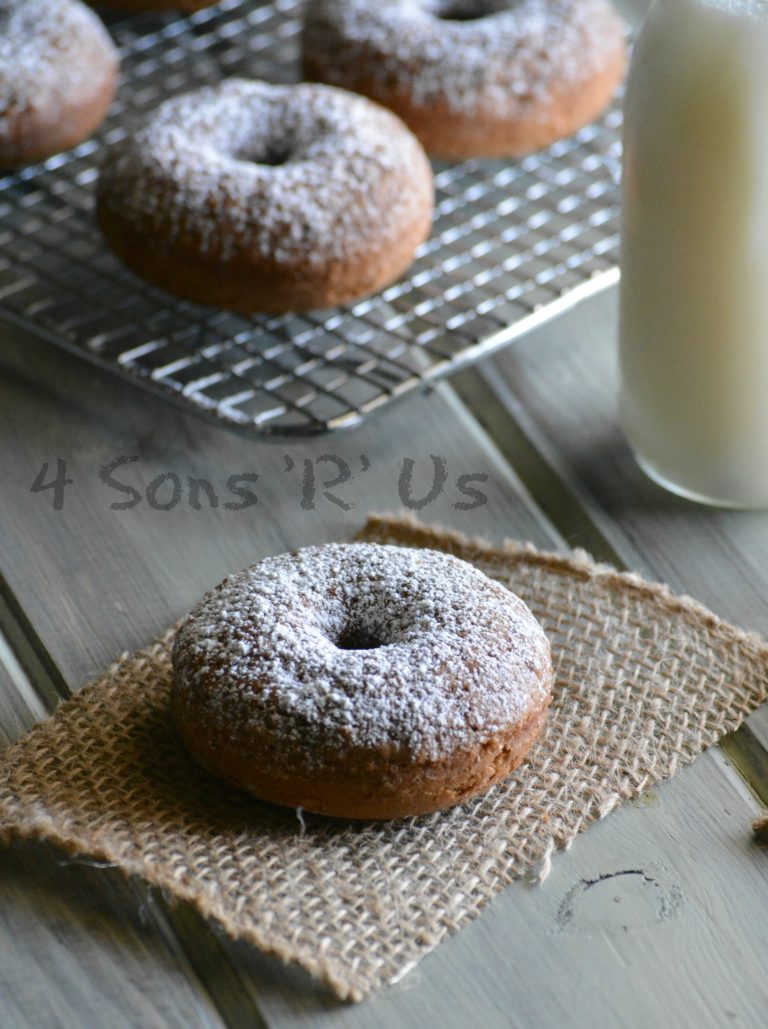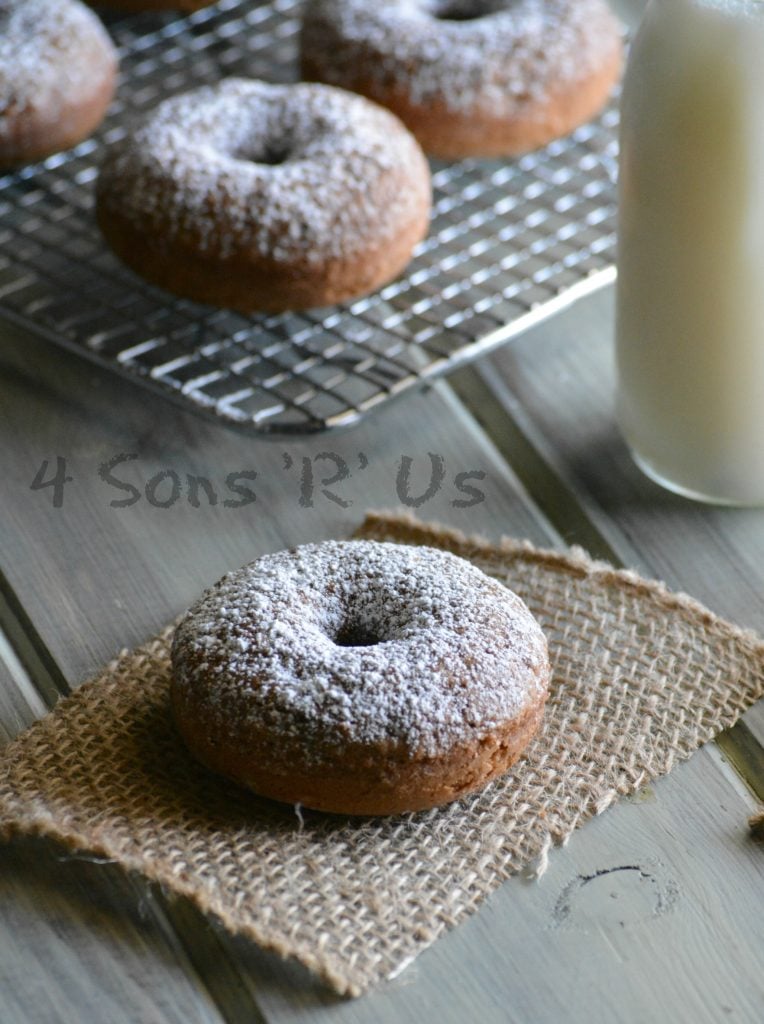 Then I had kids of my own. Then I understood how much a hungry belly, even one of their own design, could get in the way of focusing on something.
It wasn't long though before I also discovered another problem. Their idea of starting their day off on the right foot and my own ideas were super different. Largely due to the fact that my boys held true to a very firm belief that any good day had to begin with a bowl loaded with sugar and drowning in flavored milk.
Alternatively, a plate of donuts doused in icing or filled with frosting was acceptable.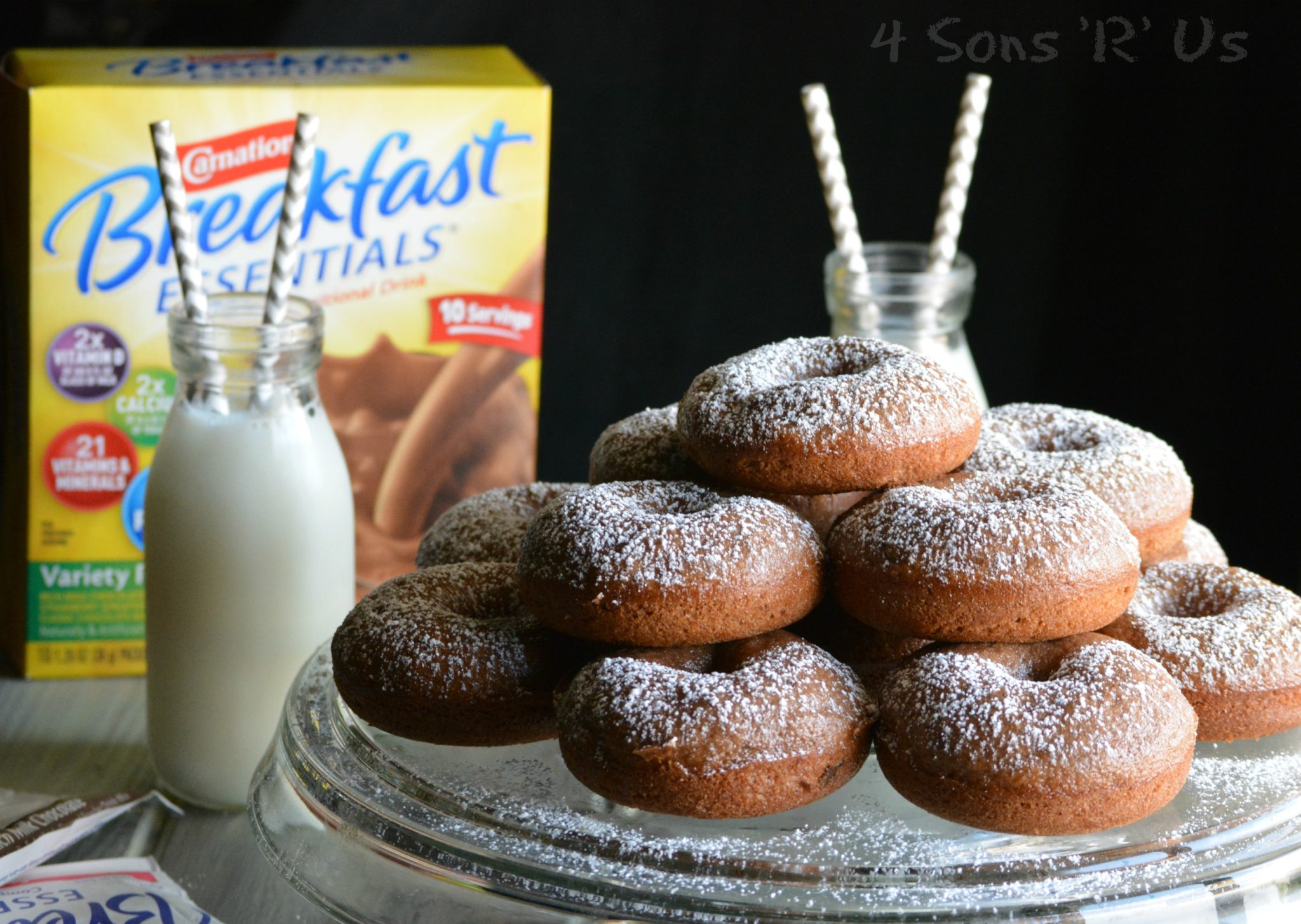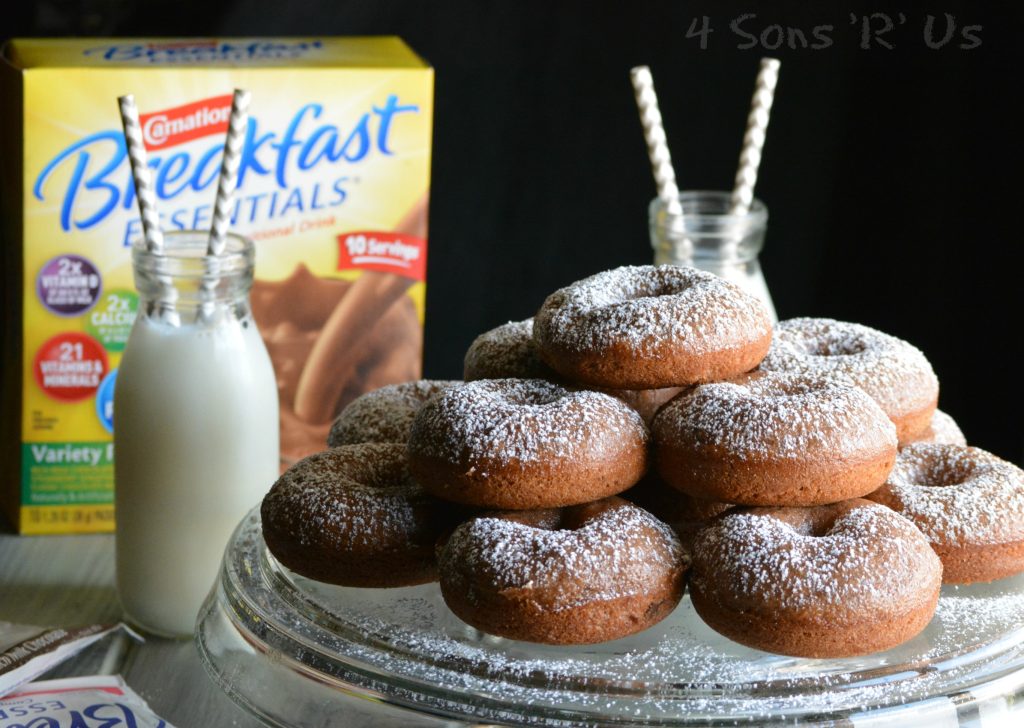 You can imagine how well this went over with me. I'm sure they think they picked the short straw in the mom dept when it comes to breakfast, but that's why I'm the parent and they're the kids.
I do try to compromise though when possible.
Breakfast seemed like a great place to meet in the middle. Imagine it: donuts that are wholesome, but that taste so yummy the kids still want to gobble them all up. Donuts that you can feel good about offering, that are actually full of the nutrients including protein that they need to put their best foot forward.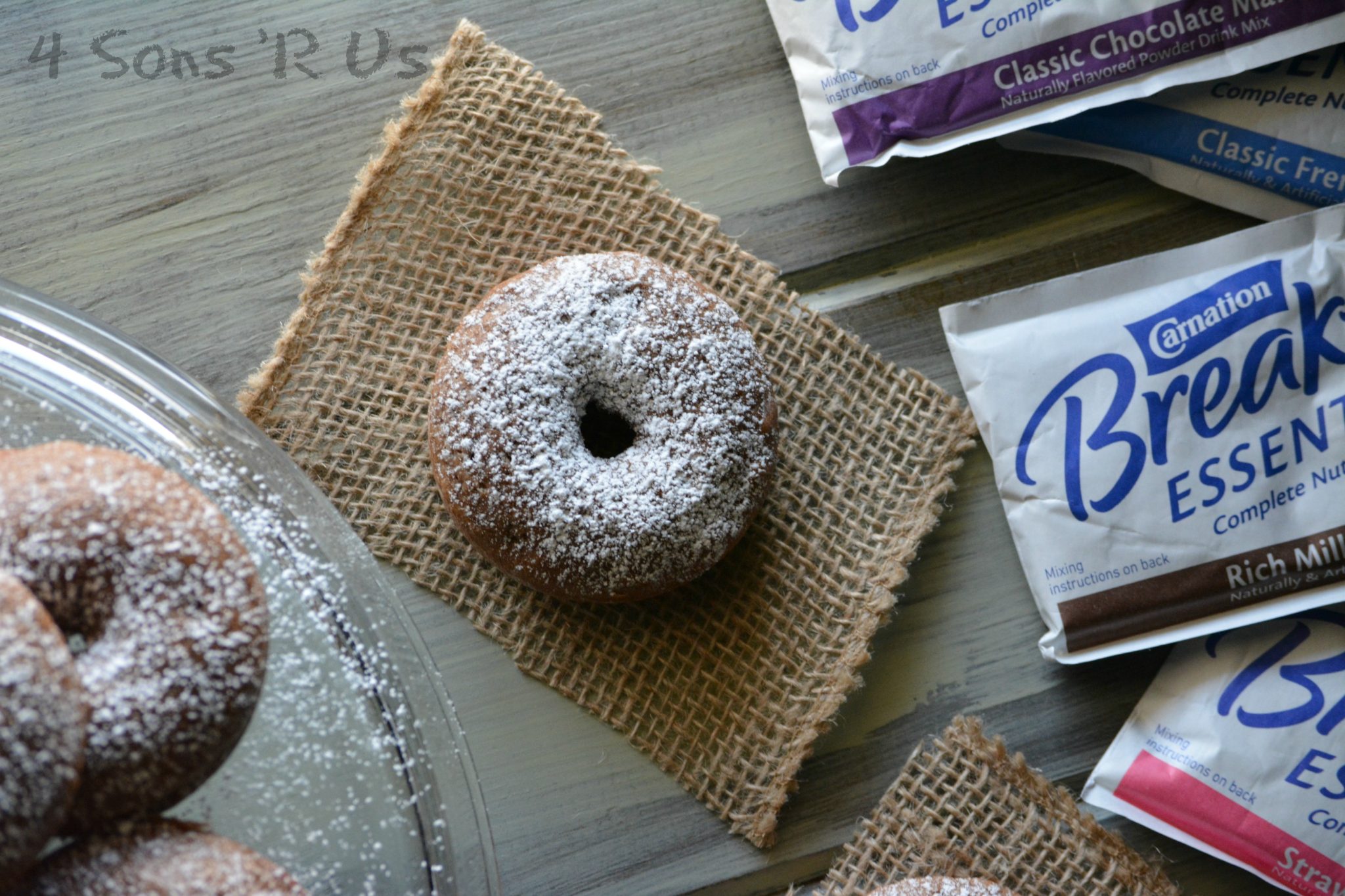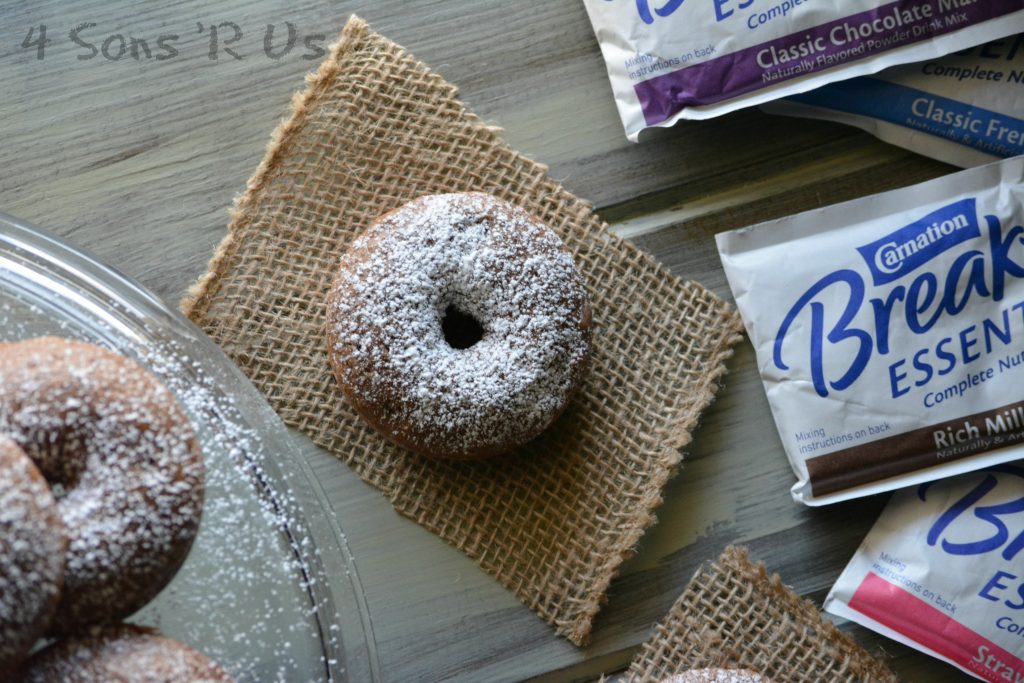 Carnation Breakfast Essentials powdered drink mix makes it easy to get a head start, a better start, to the day. As I mentioned earlier, I've learned breakfast is the most important meal of the day, but it doesn't have to be hard to get something tasty & nutritious on the go.
These yummy mixes can be stirred into a cold glass of milk for an easy breakfast at the last minute. Or with just a teensy bit of pre-planning, they can be incorporated into an easy recipe idea that, while actually good for you, tastes like a special treat for breakfast, snack, or even dessert.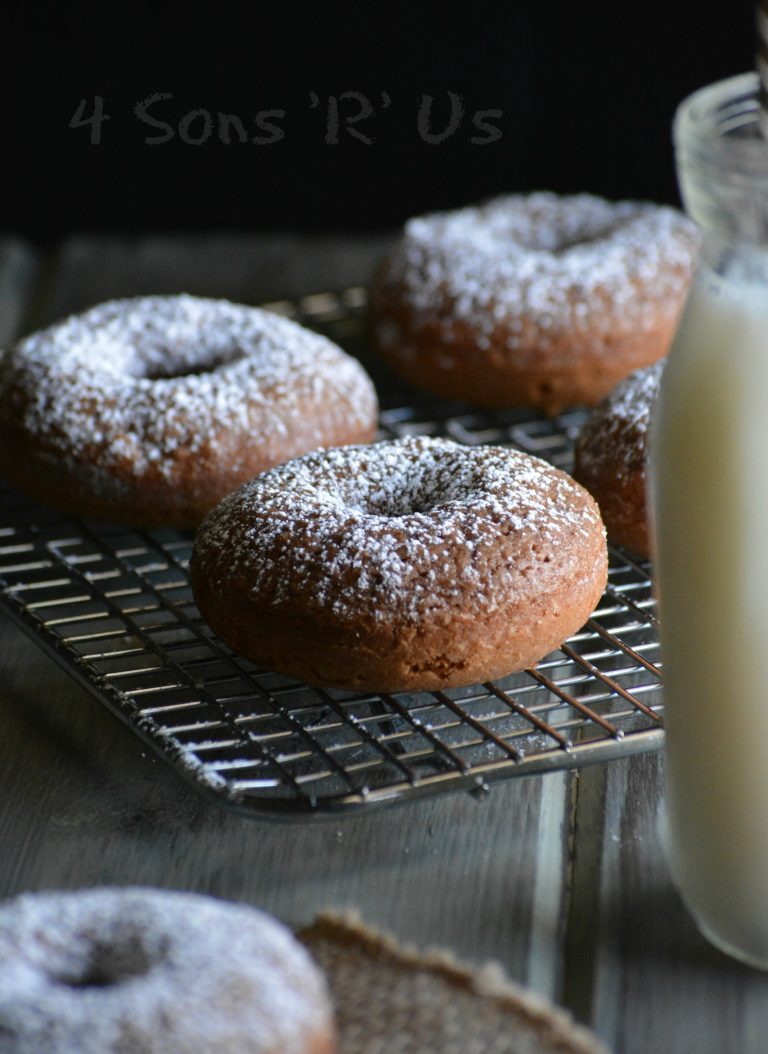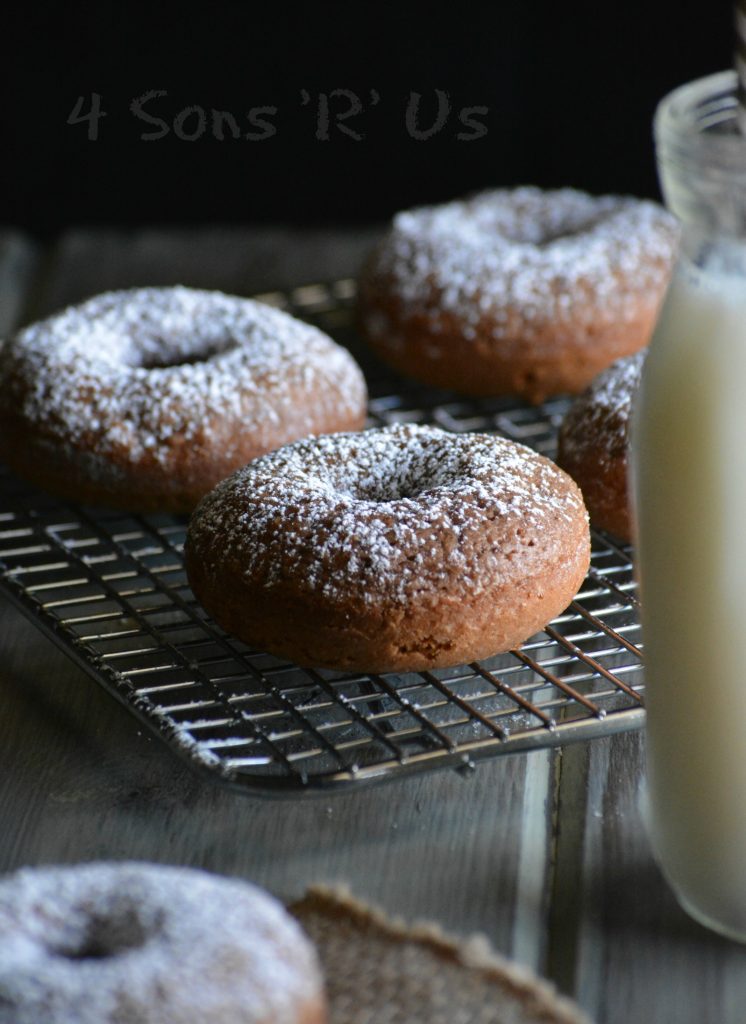 These Baked Chocolate Malt Donuts are sure to be a hit with kids and adults alike. They're scrumptious, packed with benefits from Carnation's Breakfast Essentials Powder, and easy to grab on the go. They taste like a classic chocolate malt, and spongy chocolate cake– but in a donut!
Studded with a handful of chocolate chips for a sweet surprise, these donuts are baked not fried. Pair them with a cold glass of milk for a great way to start your day, or for sweet treat to end the day with minus the the guilt.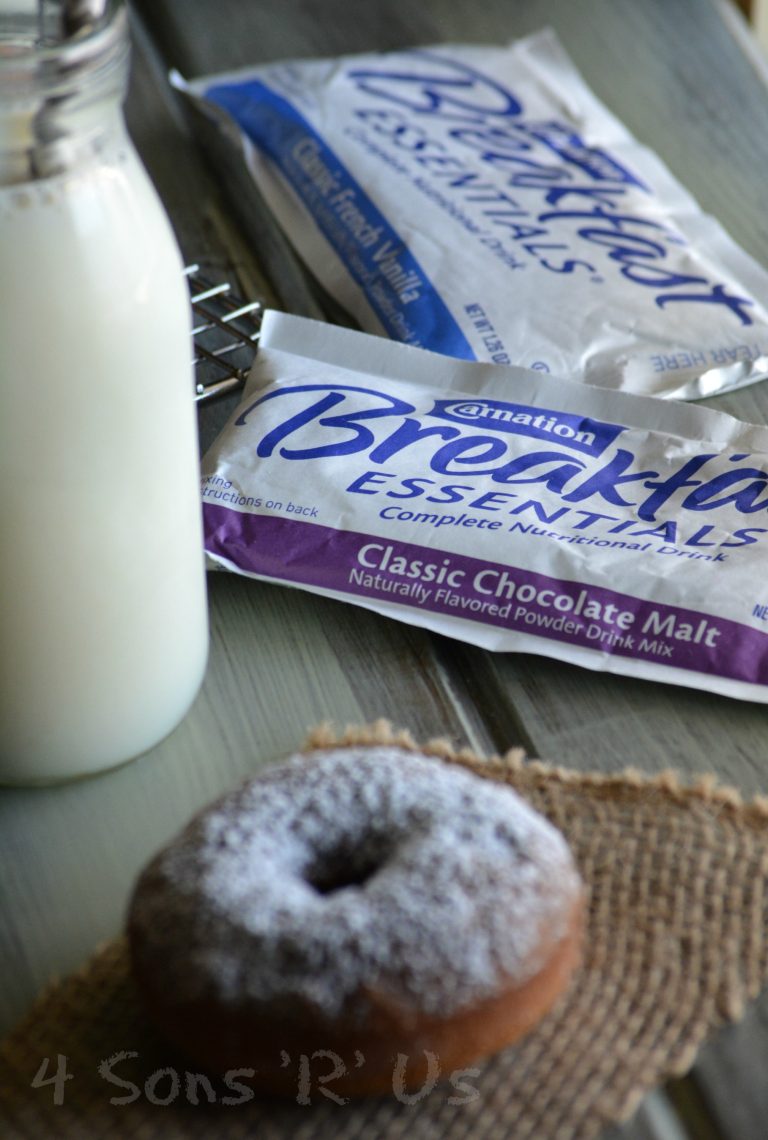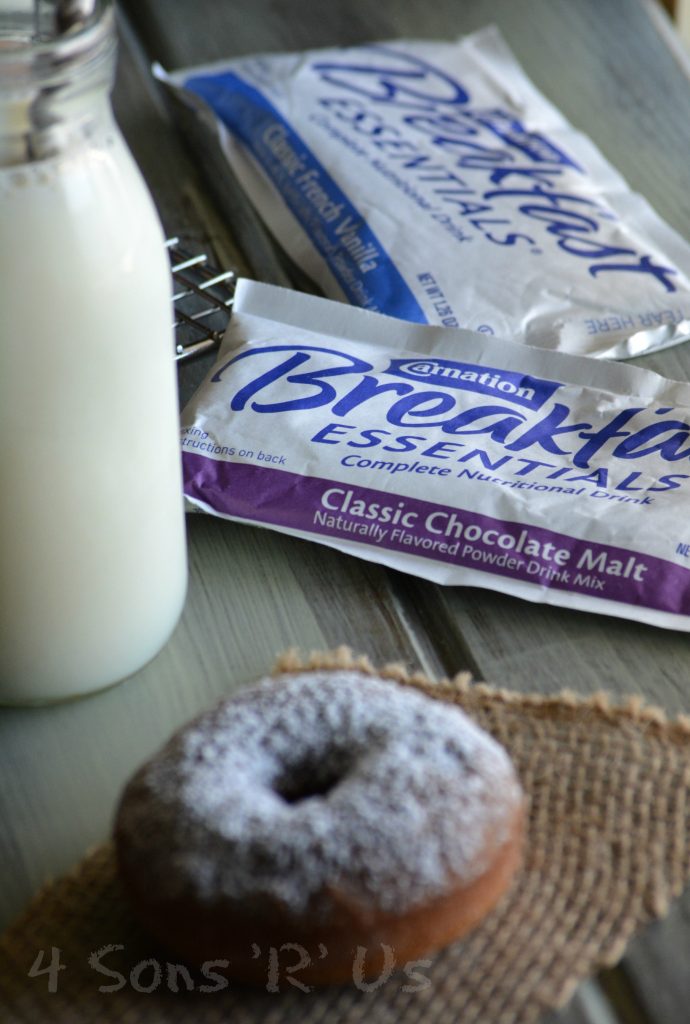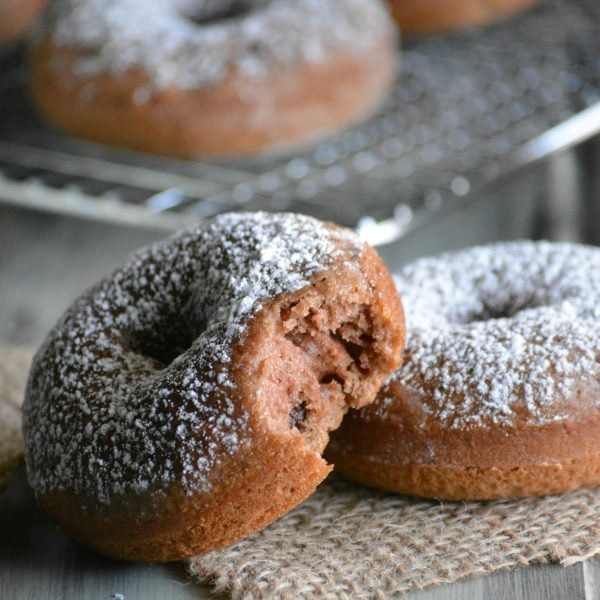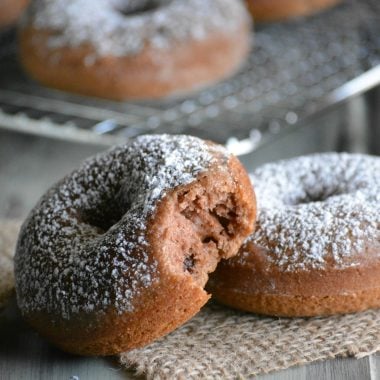 Baked Chocolate Malt Donuts
A better for you, baked donut that combines the classic flavor of a chocolate malt, with spongy chocolate cake.
Print
Pin
Rate
Ingredients
1

cup

flour

1/2

cup

sugar

1

package Carnation Breakfast Chocolate Malt Drink Mix

2

tsp

cocoa powder

1/4

cup

mini chocolate chips

or broken up/crushed pieces of chocolate

1/2

tsp

baking soda

1/2

tsp

vanilla extract

1

egg

6

tbsp

sour cream

1/4

cup

milk

2

heaping tbsp canola oil
Instructions
In the bowl of a stand mixer, stir the flour, sugar, drink mix powder, cocoa powder, chocolate chips, and baking soda until evenly incorporated.

In separate, medium sized bowl, whisk the vanilla, egg, sour cream, milk, and oil together until the mixture's smooth and completely incorporated.

Pour the wet ingredients into the mixing bowl, and mix on low speed until just combined.

Transfer the batter into a ziplocking bag. Snip off one end, and pipe the batter into the greased and floured donut pan, stopping below the rim to allow for expansion.

Bake at 375 degrees for about 8 minutes, or until a toothpick inserted in the center comes out clean.

Set aside the pan of cooked donuts, and let them cool completely before removing from the pan.

Transfer the cooled donuts to a serving tray. Add a handful of powdered sugar to a sifter and gently shake the sifter out over top of the donuts, until the desired amount of sugar coating has settled.

Serve the donuts with a glass of cold milk and enjoy.
With school back in session, we like to keep Carnation Breakfast Essentials stocked in the pantry. it's a convenient, grab and go option to add extra nutrition and added flavor to our daily routines. Let us know how you incorporate Carnation's powdered drink mixes into your day and into your recipes.