This post is sponsored in conjunction with #BBQWeek. I received product samples from sponsors to use in creating #BBQWeek recipes. However, all opinions are mine alone.
Crisp green stalks of fresh asparagus are a staple of the Spring and Summer grilling season. This Grilled Caesar Asparagus is a perfect side dish to any grilled entree, or a light healthy meal all on it's own.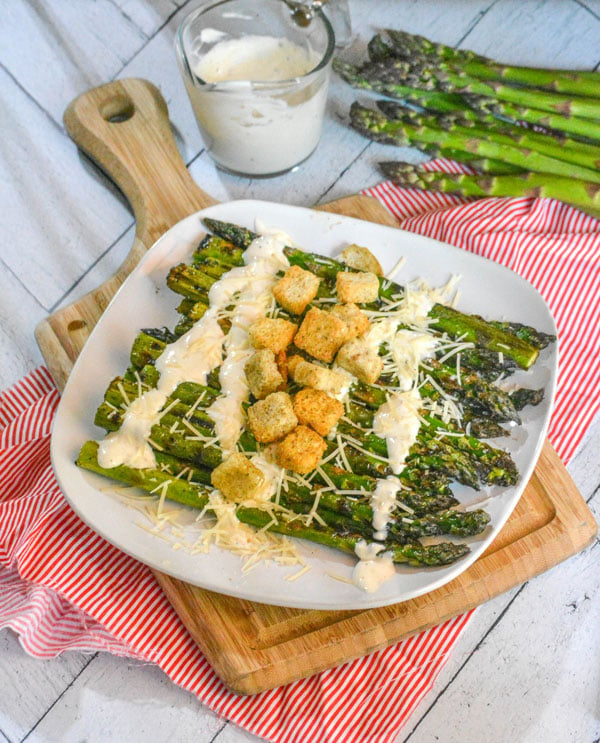 On top of being the best, easiest grilled asparagus ever- this healthy version is taken to new heights when served drizzled with creamy Caesar dressing and sprinkled with shredded Parmesan cheese.