When the Winter weather comes callin', we go running straight for our biggest pot & our favorite batch of hearty chili. Obviously, no bowl of chili would be complete without a serving of cornbread. Skip the extra steps and combine the two with these yummy, savory Sour Cream Corn Bread Dumplings.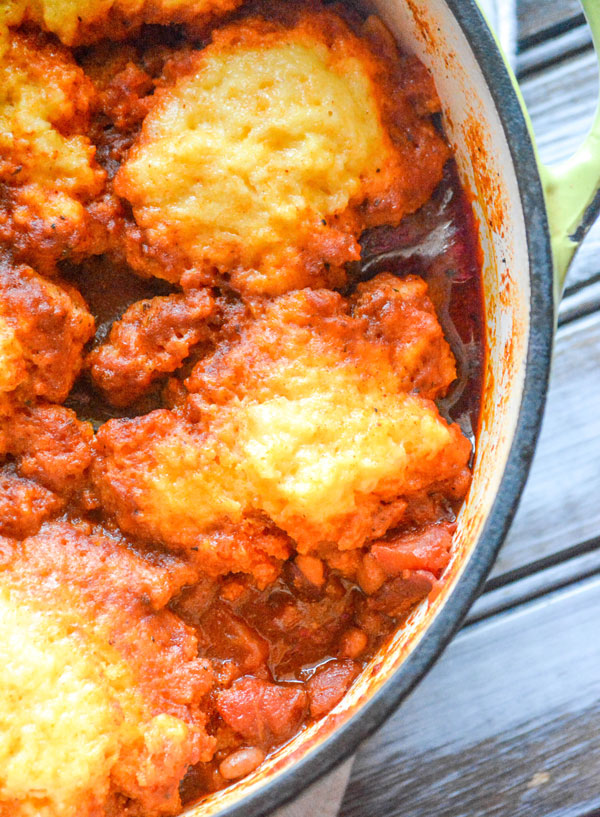 Winter's got us firmly in it's chilly grip. Around here, that means people are busting out their crock pots, dutch ovens, Grandma's stew pot- all in search of their favorite hearty chili recipes.
Y'all we're not different, but I can't lie- it's chili season year round in our neck of the woods!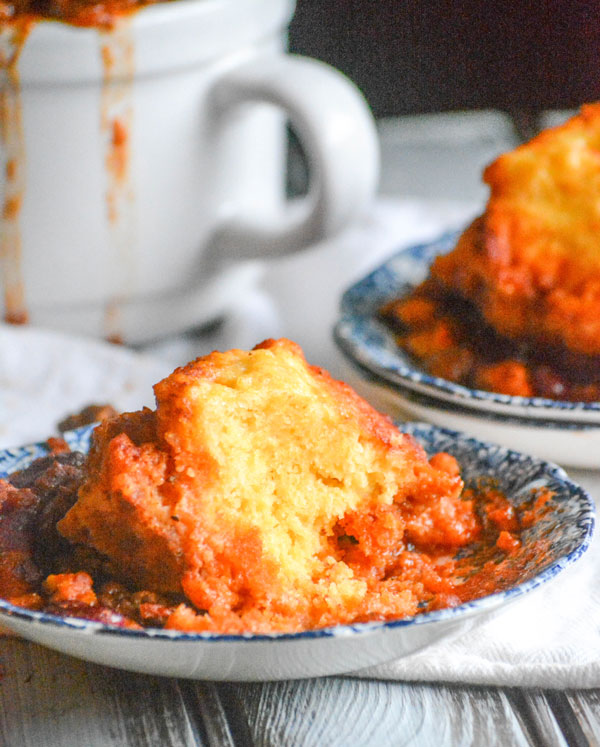 We've got a couple particular favorites we love around here.
We love our creamy white chicken version. This Sweet Heat version is our tried & true standard, and also the one featured in the pictures with these savory dumplings.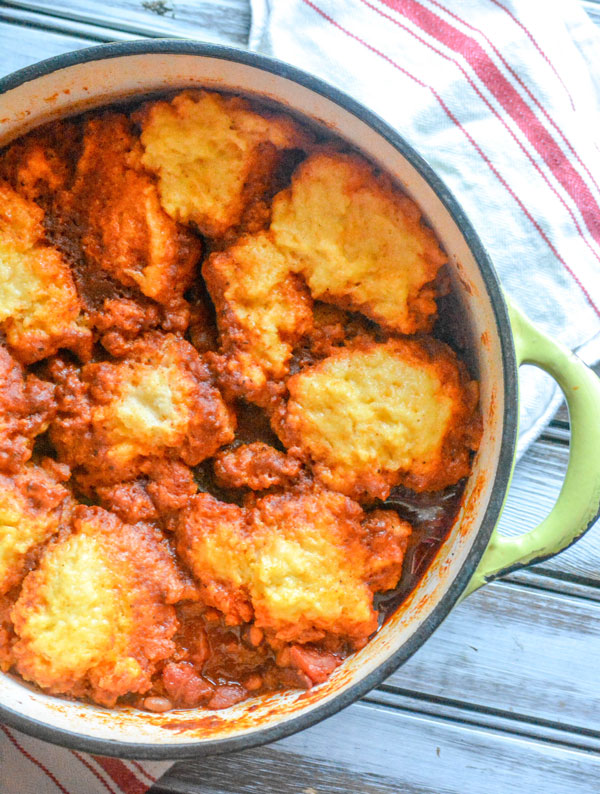 If you're in the Game Day frame of mind, then I'd suggest this Chili Cheese Dog Chili.
And if you happen to have any meatloaf leftover, then you're gonna wanna make this amazing savory Chipotle Sweet Corn Meatloaf edition.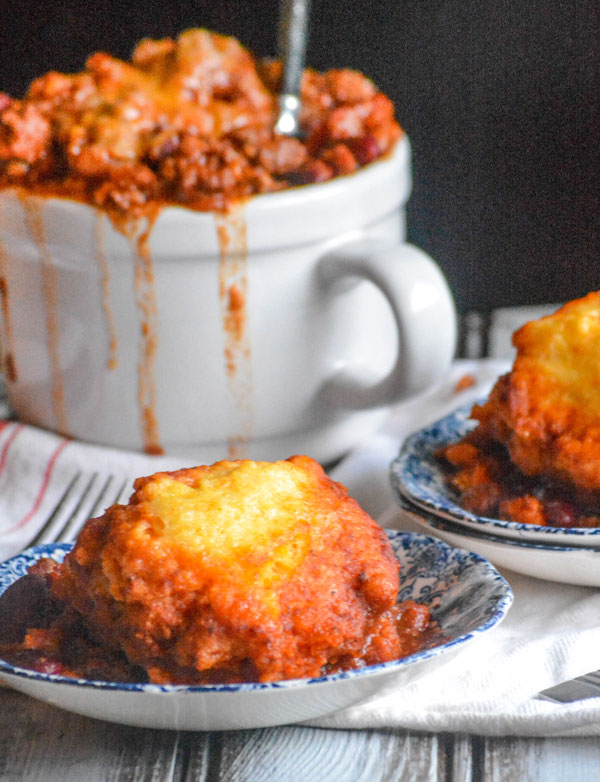 While we've all got our personal favorite toppings we enjoy, cheese being chief among them, something hearty to sop up those generous juices is a staple.
Sometimes it's crackers, sometimes it's a flaky biscuit, but most often- it's a solid slab of Southern-style corn bread.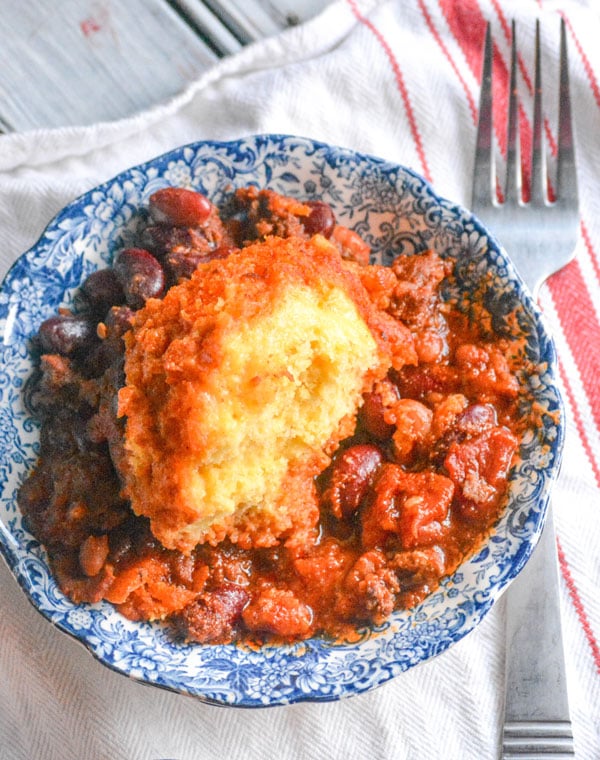 If a scrumptious corn bread muffin pairs perfectly with your idea bowl of chili, then these Sour Cream Corn Bread Dumplings are gonna be right up your alley.
They made to be enjoyed with your favorite heapin' helpin' of hearty, beef & bean studded, tomato based chili.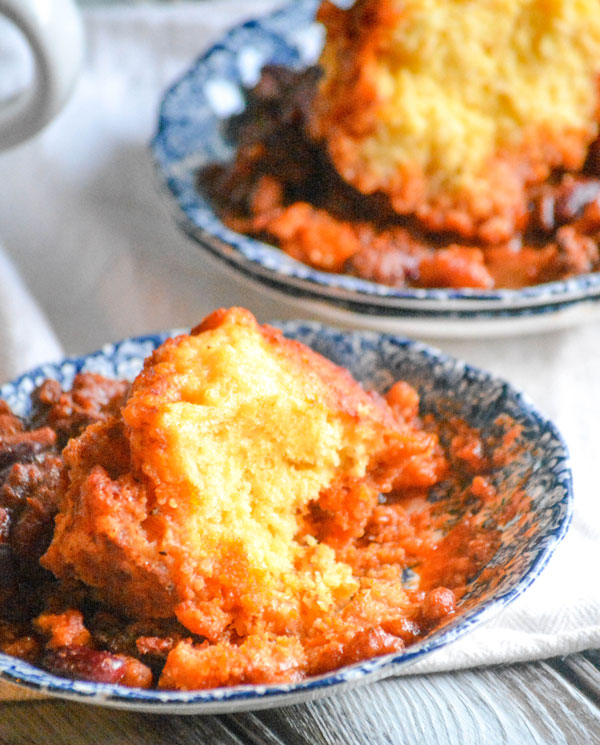 These cornbread dumplings cover all the bases and are everything you love about the Southern side. Moist, crumbly, slightly sweet, they've got just the right bite from some shredded cheddar.
Cooked right in with your favorite chili, they absorb all that yummy flavor without getting lost in, or overwhelmed, by it.
While they're perfect for chili (we've only mentioned it a few times already, lol), these also go great in soups, stews, and especially that Creamy White Chicken Chili we told ya about in the beginning. Feel free to experiment, they're really forgiven. Also, don't forget the sour cream- it's the secret, and the key to their moist, yet fluffy texture.
That to make list you've been compiling? Yeah, you might want to bump a thing or two, because these Sour Cream Corn Bread Dumplings are headed straight to the top!
If you've tried this SOUR CREAM CORNBREAD DUMPLINGS, or any other recipe on my site, let me know in the comment section how it turned out, we love hearing from our readers! You can also follow along with me on PINTEREST, FACEBOOK, and INSTAGRAM to see more amazing recipes and whatever else we've got going on!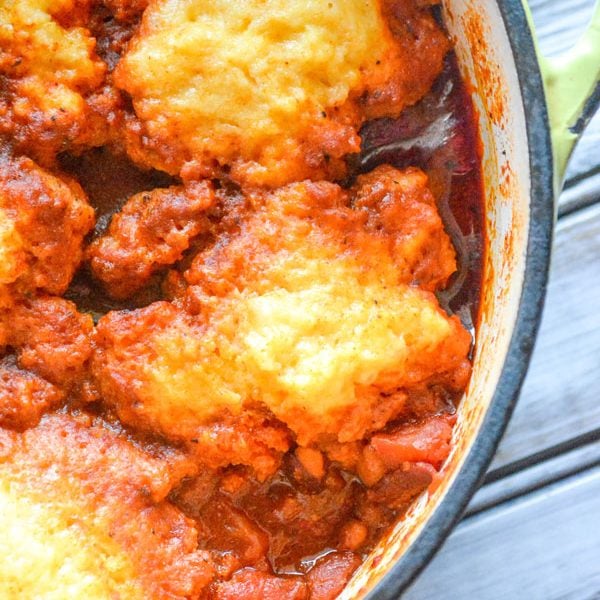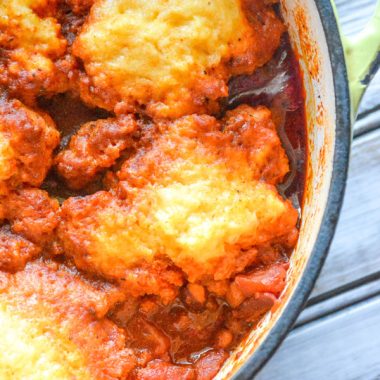 Ingredients
1

cup

flour

1

cup

yellow cornmeal

2

tsp

baking powder

1/2

tsp

salt

3

tbsp

butter

melted

2

tbsp

sugar

2

large eggs

beaten

1/4

cup

milk

1/4

cup

sour cream

1

cup

shredded sharp cheddar
Instructions
In a medium sized mixing bowl, add the flour, cornmeal, baking powder, and salt. Whisk to evenly combine.

In another mixing bowl, add the butter, sugar, eggs, milk, and sour cream. Stir together, until evenly combined.

Add the wet ingredients to the dry, mixing just until combined. Use a spatula to fold in the cheese.

Use a large serving spoon to drop dollops of the batter on top of your piping hot, simmering chili. Repeat until all the batter's been distributed.

Cover the pot, and continue cooking for 15-20 minutes. The dumplings are done when they're set and no longer wet on top.
Notes
The chili may be less soupy than you desire after cooking the dumplings. If that's the case, just stir in a bit of extra broth.
recipe adapted from Chin Deep
Other Dumpling Recipes You Might Enjoy:
Tomato Bisque with Cheddar Bay Dumplings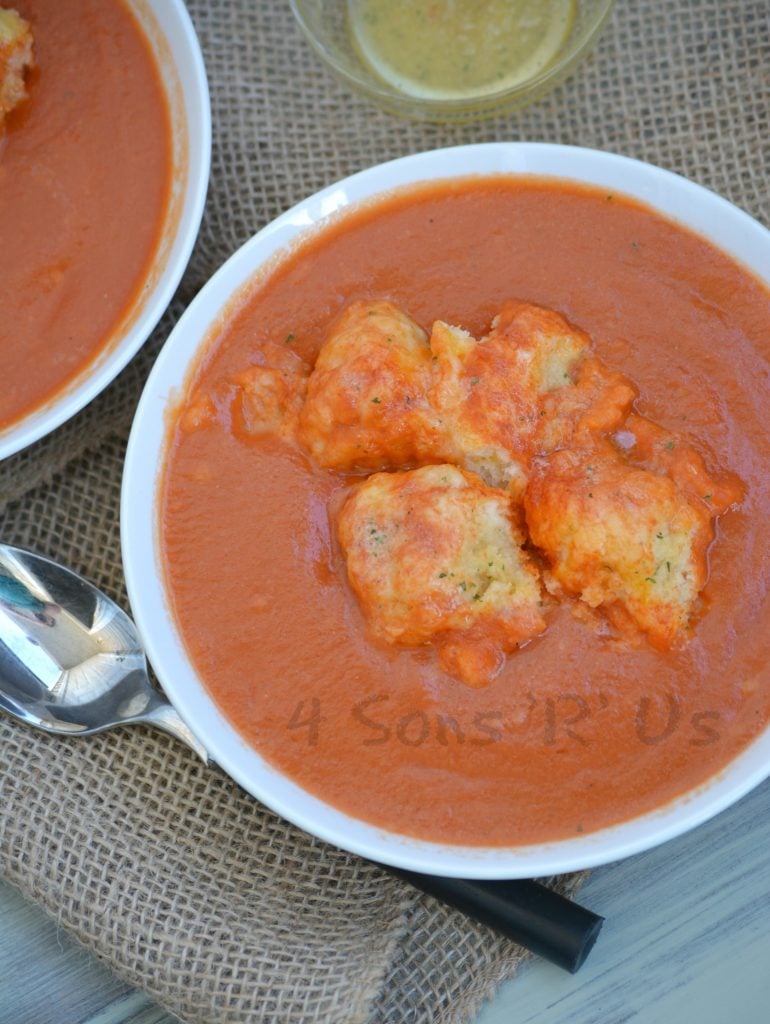 Slow Cooker Chicken & Dumplings