Feeling nostalgic? It's ok, the 90's are calling- specifically their snacks. Get back in the swing of things with this easy recipe for our homemade dunkaroo dip recipe. It's essentially a funfetti cake mix batter dip, and it's super simple to whip up. One bite (or dunk) into this creamy frosting like dip & it'll feel like you never left the elementary school cafeteria table!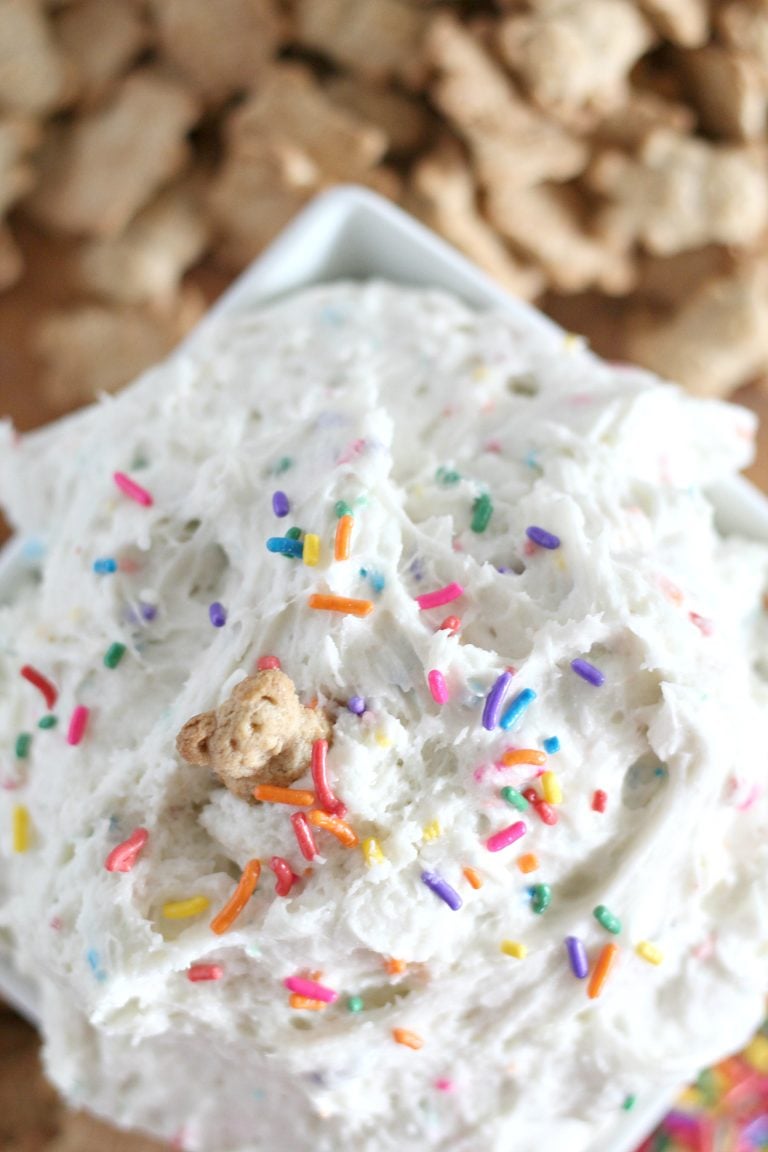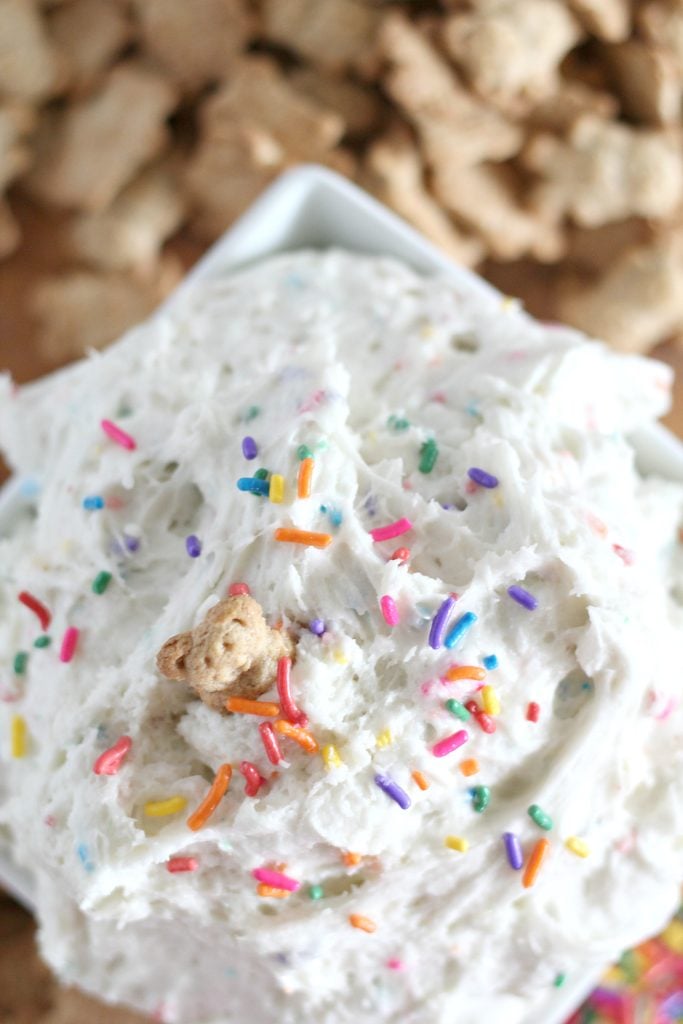 Do you have certain things that remind you of your childhood. I'm not talking about the things that bring up a fond memory, or the things that give you a warm fuzzy feeling.
I'm talking about those things that are so finely ingrained one sight, touch, or taste automatically transports you back to a specific moment of way back when nostalgia.
For me and my friends, one specific genre like this happens to be the snacks. The 90's were a special time for snacks, I feel like. Maybe every generation feels like that about their own, but ours seems particularly partial.
For good reason too! Our childhood was the one that featured 3-D Doritios, blue Pepsi, Butterfinger BB's, and PB Crisps. Opening your lunch box was always an exciting ordeal for your whole group of friends to see who had what that day. Trades anyone?!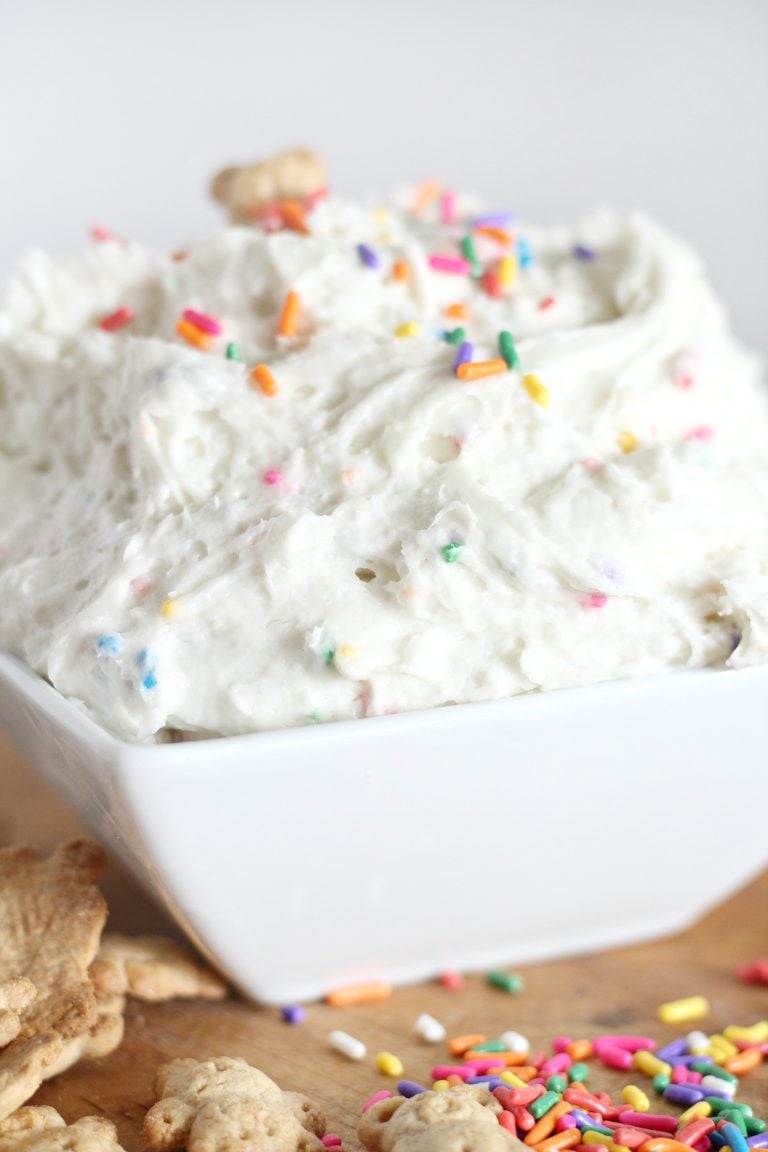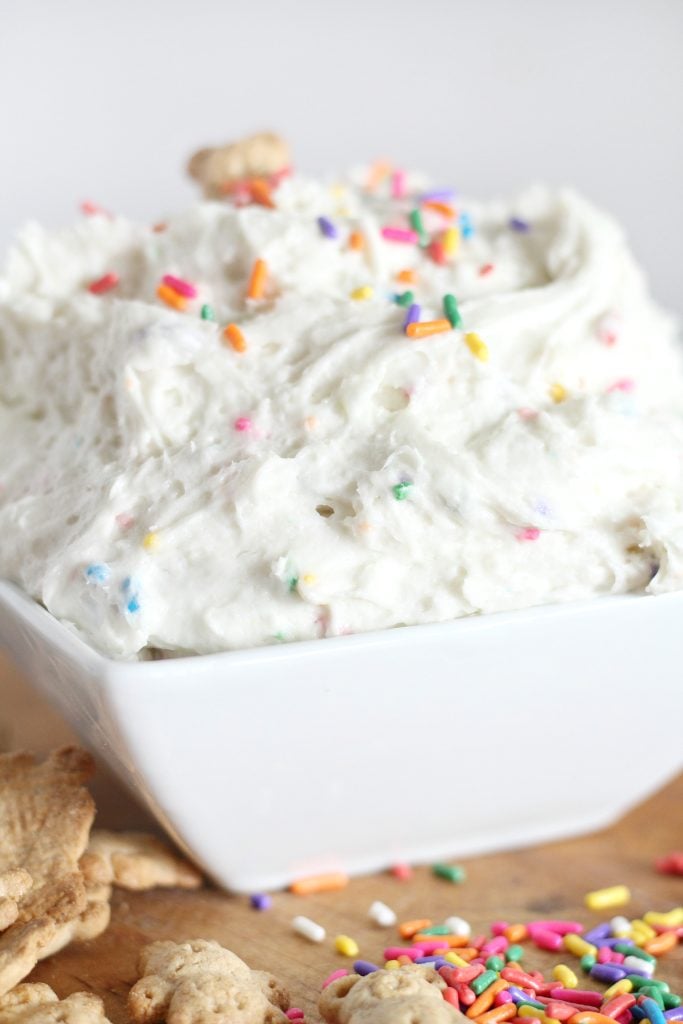 Unfortunately, not many of our beloved junk food withstood the test of time. If you're lucky Amazon or foreign countries may have some of them, but even that's no guarantee.
There is some hope, because comebacks are now trendy that some of them may be debuting again at some point- I'm looking at you Surge & Oreo O's cereal- there's no guarantee.
Anybody know who I need to petition at the Planters' head quarters to make PB Crisps a thing again? Being 'too delicious' is just not a valid excuse for discontinuation in my book.
While I'm on that track, where can we gather in mass & lobby for the return of Dunkaroos? Arguably one of the best snacks ever invented.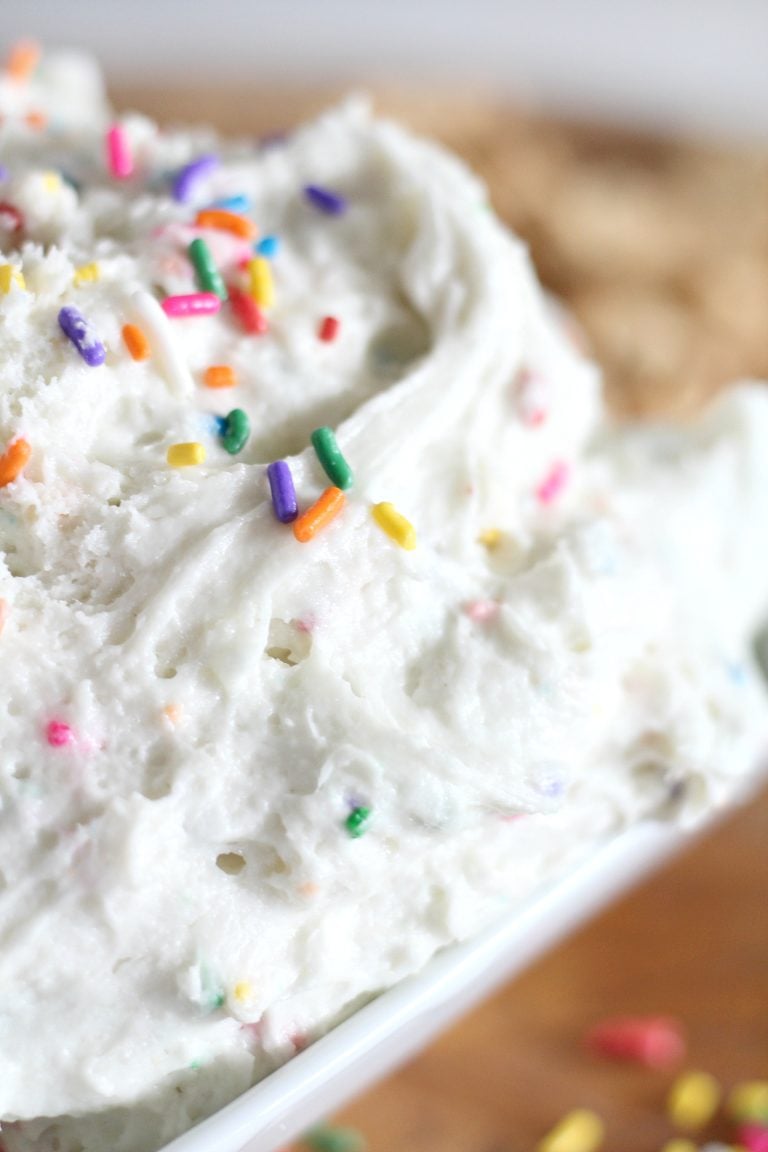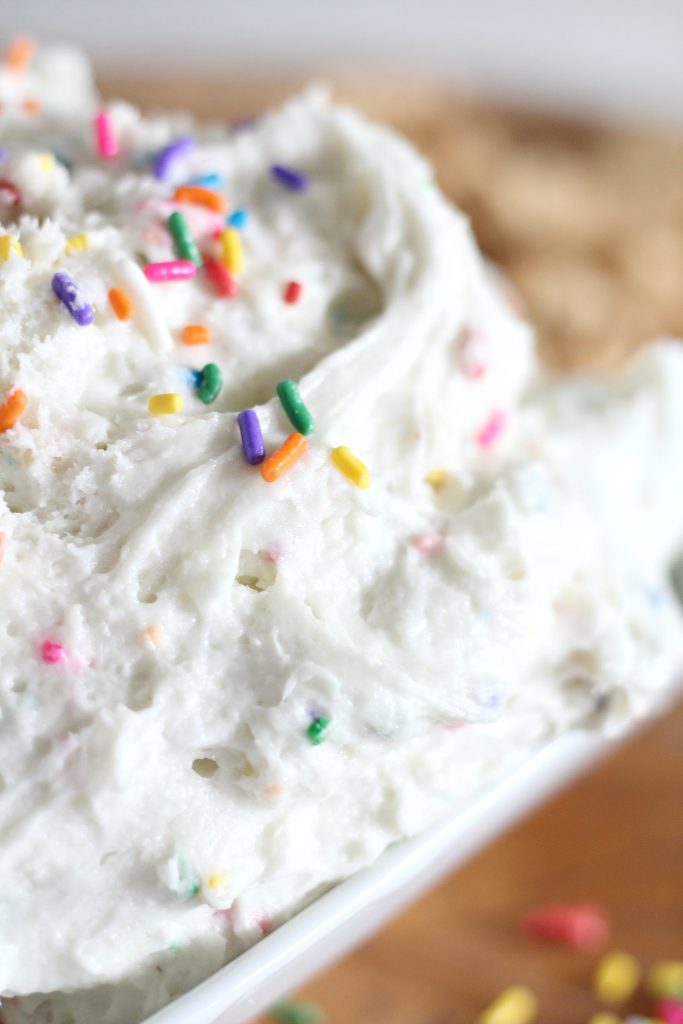 WHAT ARE DUNKAROOS?
Debuting in 1988, in an easily recognizable bright blue package- they were a dessert snack hybrid. Advertised as a snack (and arguably the only currency that counted at the cafeteria table) they had a fun kangaroo mascot.
Each package consisted of delicious cinnamon graham cookies paired with a sweet, creamy frosting. Obviously perfect for dipping, the name came as an ingenious play off of that and their Kangaroo mascot.
WHAT WAS THE ORIGINAL FLAVOR OF DUNKAROOS?
As mentioned, the original (OG for the millennial crowd) cookie flavor was cinnamon. Well this snack cookie/frosting combination was virtually an overnight success.
Because of that, it wasn't long before they began branching out from the original vanilla or chocolate frosting options. Simple is good, it really was- but could it get even better?
In case there was any doubt, the answer was yes! The cinnamon graham cookies kept their graham cracker base, but got variety with the introduction of chocolate chip, vanilla, plain graham, and even chocolate.
They didn't stop there though. It was time to up the ante on all fronts, frosting included.
No longer did you have to choose between just vanilla or chocolate. Now you could easily spend an hour ogling between rainbow sprinkle, strawberry, and (of course) the staple chocolate.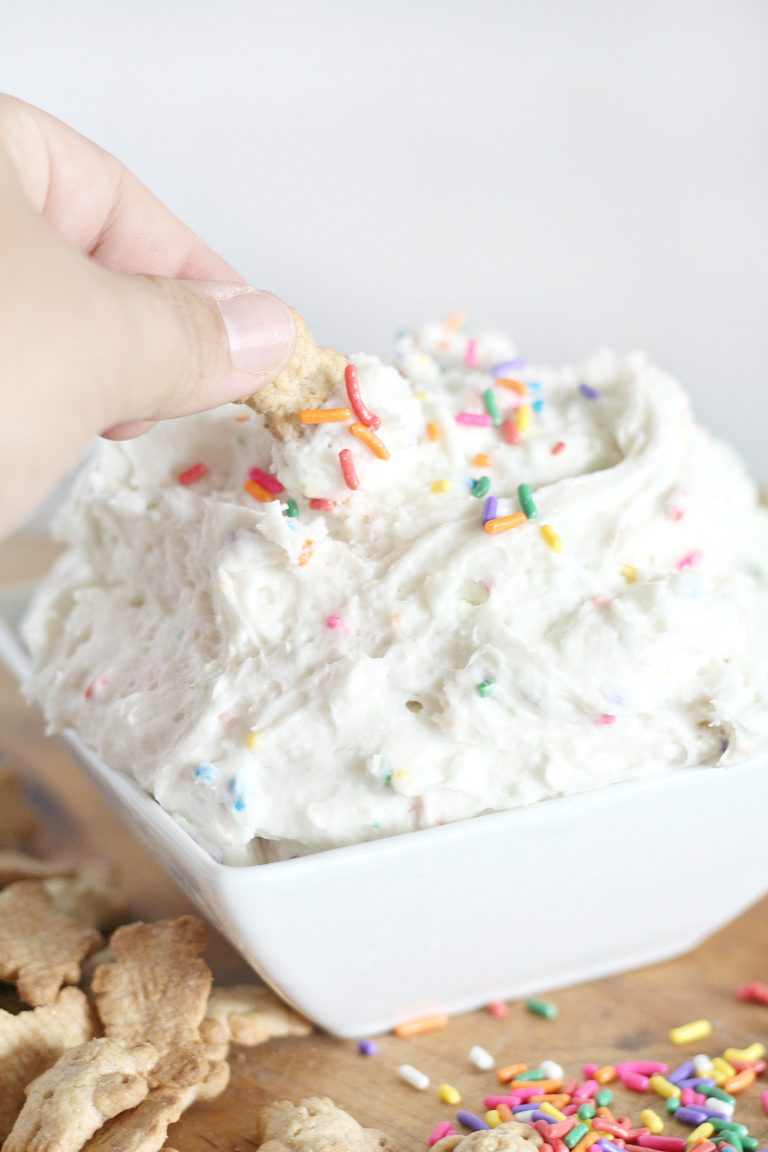 Shoot, if you brought all of them to the cafeteria table at once- it was like a little lottery, and the bartering was intense! It was one of the top 5 must-have snacks of 1992-96. I can attest to that fact.
WHAT INGREDIENTS MAKE DUNKAROO DIP?
Unfortunately, I've never had the opportunity to work for General Mills or Betty Crocker's test kitchen- so I'm not 100 % sure, down to the very last detail.
What I do know, is that it's a 'frosting' like dip, and the closest way to replicate that involves using store-bought cake mix. Yep, cake mix!
The surprisingly short list includes:
cake mix
yogurt
cool whip
butter extract (optional)

HOW TO MAKE YOUR OWN HOMEMADE DUNKAROO DIP:
Add the cake mix, yogurt, cool whip, and the butter extract (if using) to a large mixing bowl. Using a hand mixer, or good old fashion elbow grease & a whisk, whip the ingredients together until smooth.
Whichever method you choose, the batter will come together quickly & smoothly. It's frosting like in nature, but less airy.
This dense dip is the perfect consistency for dunking. Let's not stop there though. We need to take it over the top & make it as extra as the original.
To up the 'wow' factor, fold in an extra helping of rainbow colored sprinkles.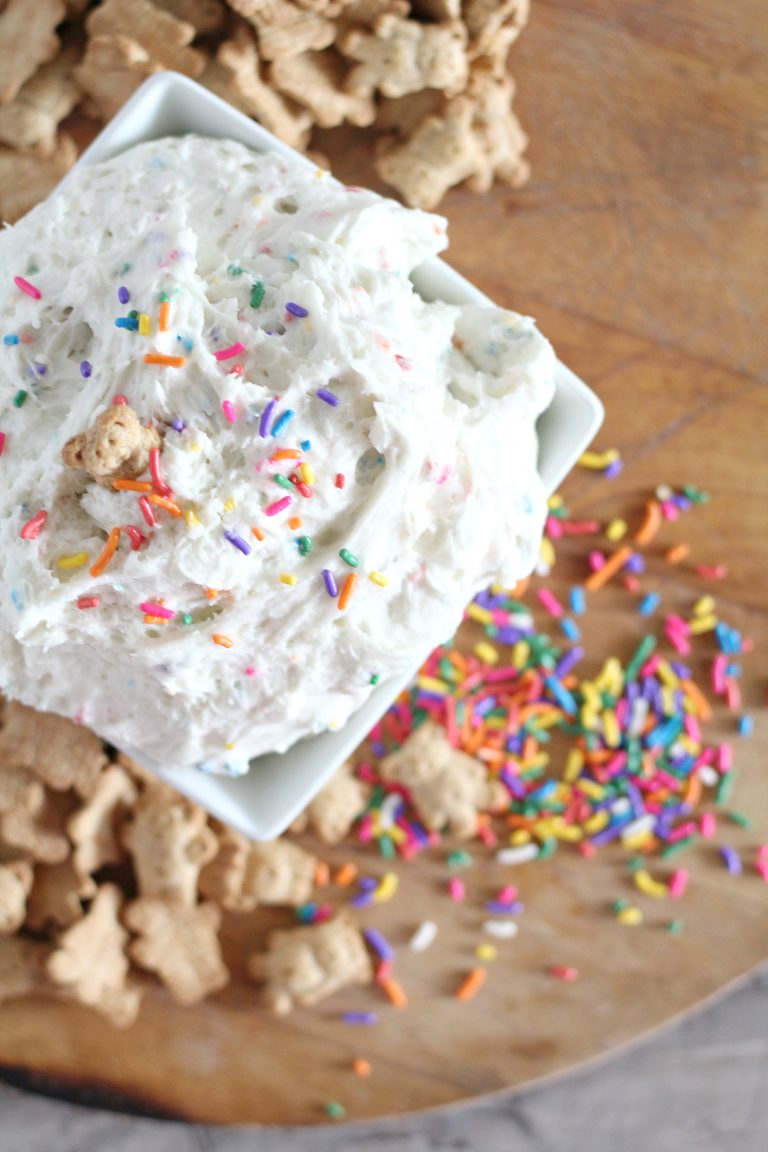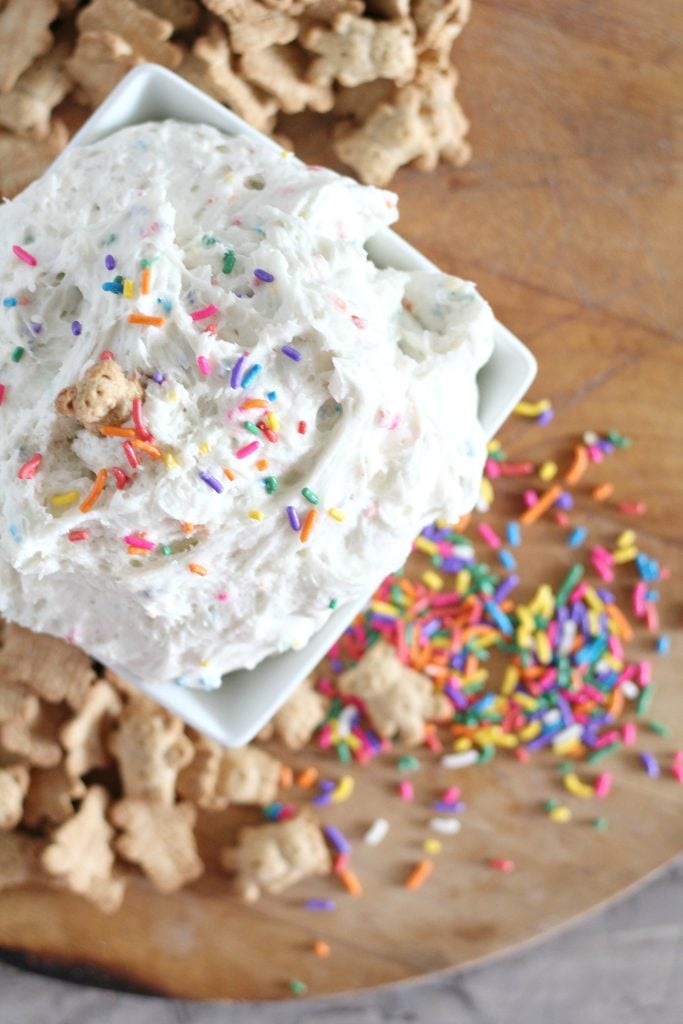 CAN YOU MAKE THIS DUNKAROO DIP RECIPE IN OTHER FLAVORS?
The short answer is yes. Basically every answer is yes. Since the base for this dessert dip is store-bought cake mix, the possibilities are pretty much whatever you can imagine.
If you want a chocolate version to reminisce with, then use a milk chocolate cake mix base. Up that by a million by opting for the fudgy cake mix and swapping chocolate jimmi-style sprinkles for the rainbow ones.
Strawberry flavor fit your craving better? We've got just the suggestion! Swap a strawberry flavored cake mix into this base recipe.
See what we mean about the possibilities being endless? Almost anything you can imagine, you can make your version of that.
The biggest thing will be fitting it in with what you choose to serve with this dip for dunking. Or scooping. Or dipping. However you want to call it.
WHAT TO SERVE WITH THIS DUNKAROO DIP RECIPE?
We love to keep things original, and absolutely adore pairing this dip with cinnamon graham crackers. Broken up into sticks, they're the perfect dipping vessels. Then of course there's the always adorable & fun teddy grahams.
Beyond that, there's a world to find with teddy grahams. All the flavors are a natural for whatever version of this dunkaroo dip you end up making & serving.
Other great options are animal crackers, vanilla wafers, small chocolate chip cookies… pretty much whatever yummy tid bits you could enjoy!
You can also use this as a way to get the kids excited about eating fruit for dessert. This is great with ripe strawberries & sliced apples.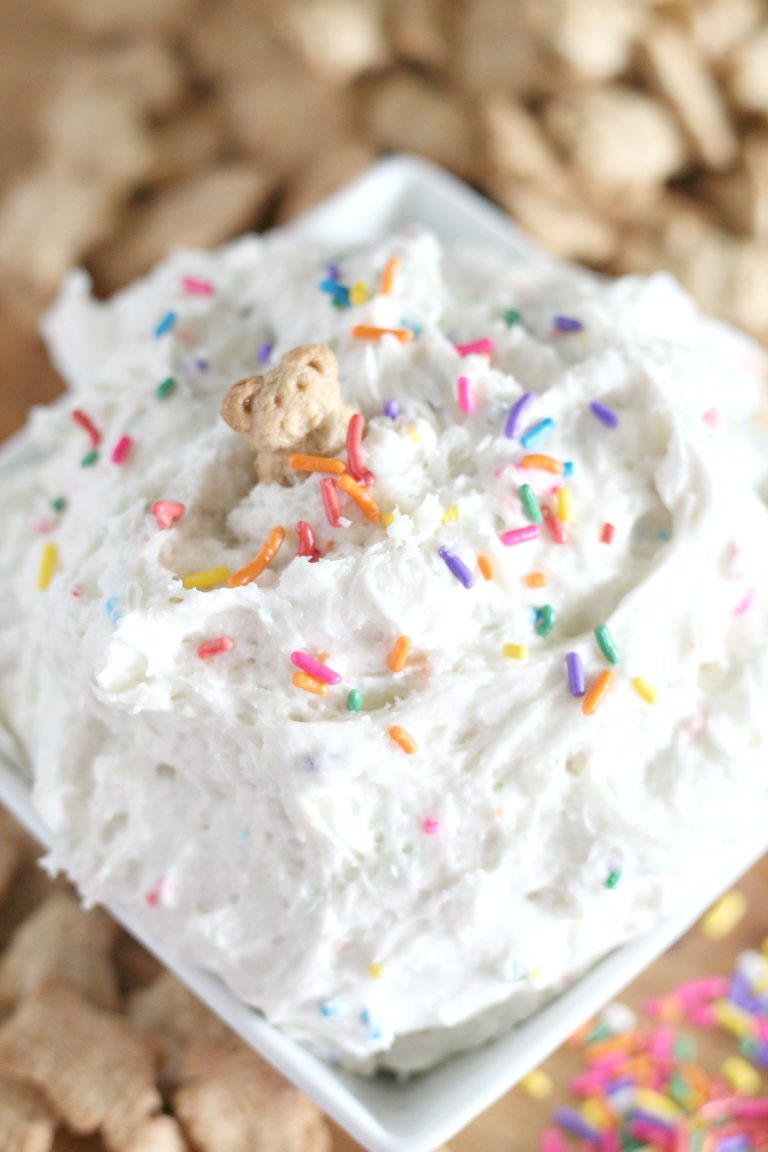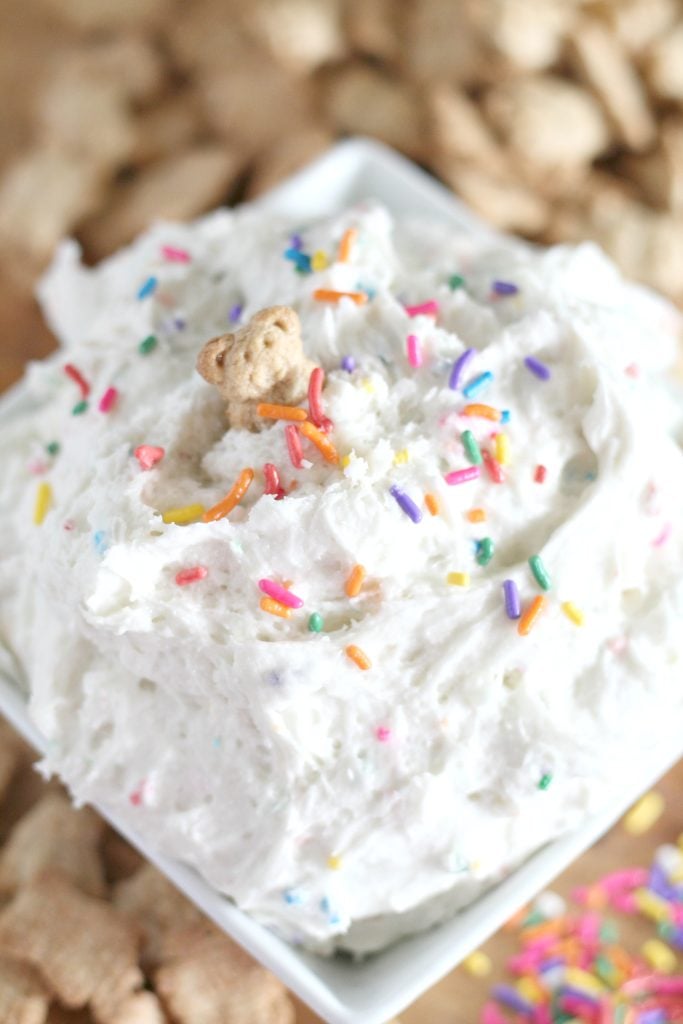 It doesn't really matter any way you slice it (no slicing required obviously), this dunkaroo dip recipe is the perfect dessert to serve at just about any occasion.
Whip up a batch whenever the mood strikes. Get your own kids in on the fun, and regale them with tales from ye ol' blacktop & lunch table when Dunkaroos reigned as the snack supreme.
Make it your own, and give it a modern feel, by changing up the mix ins & the things you choose to serve it with!
OTHER YUMMY 90'S SNACKS YOU CAN
MAKE AT HOME:
If you've tried this DUNKAROO DIP RECIPE, or any other recipe on my site, let me know in the comment section how it turned out, we love hearing from our readers! You can also follow along with me on PINTEREST, FACEBOOK, and INSTAGRAM to see more amazing recipes and whatever else we've got going on!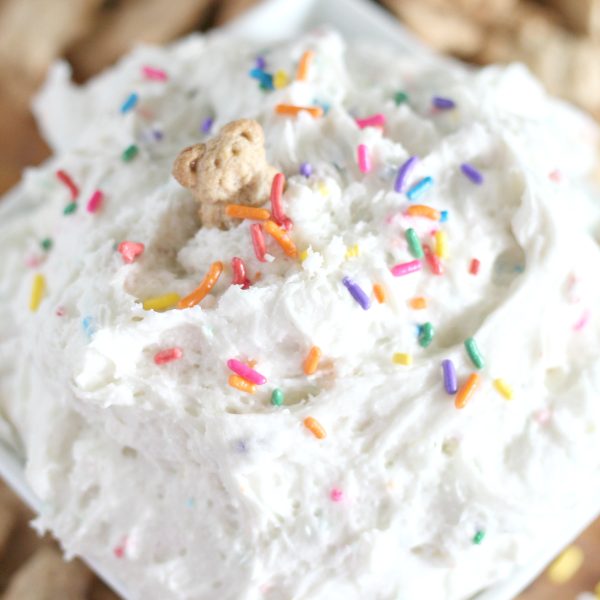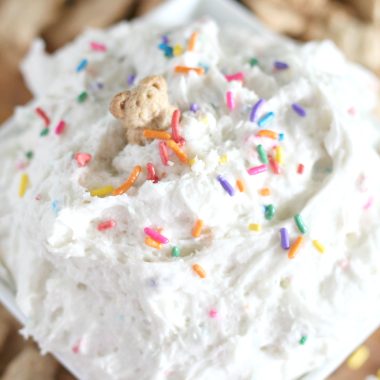 Dunkaroo Dip Recipe
The dip you loved as a 90's kid is back, and just as yummy as ever in this easy recipe!
Print
Pin
Rate
Ingredients
1

package of Funfetti Cake Mix

1

cup

of Vanilla Yogurt

8

oz

tub of Cool Whip

1

teaspoon

of Butter Extract

Multi Colored Sprinkles

Graham Crackers

Animal Crackers, or Vanilla Wafers (for dipping)
Instructions
Start by placing your cake mix, yogurt, butter extract and cool whip into a large mixing bowl.

Mix until smooth.

Add in a generous amount of sprinkles.

Fold gently into mixture until well combined.

Serve with animal crackers, graham crackers, or vanilla wafers and enjoy!
Nutrition
Calories:
190
kcal
|
Carbohydrates:
36
g
|
Protein:
2
g
|
Fat:
4
g
|
Saturated Fat:
2
g
|
Cholesterol:
4
mg
|
Sodium:
259
mg
|
Potassium:
65
mg
|
Fiber:
1
g
|
Sugar:
24
g
|
Vitamin A:
42
IU
|
Vitamin C:
1
mg
|
Calcium:
70
mg
|
Iron:
1
mg