Discover a new love of carrots with this sweet, slow cooked candied side dish. Brown Sugar Honey Glazed Carrots are incredibly tender, easy to throw together, and bathed in a sweet, simple sauce.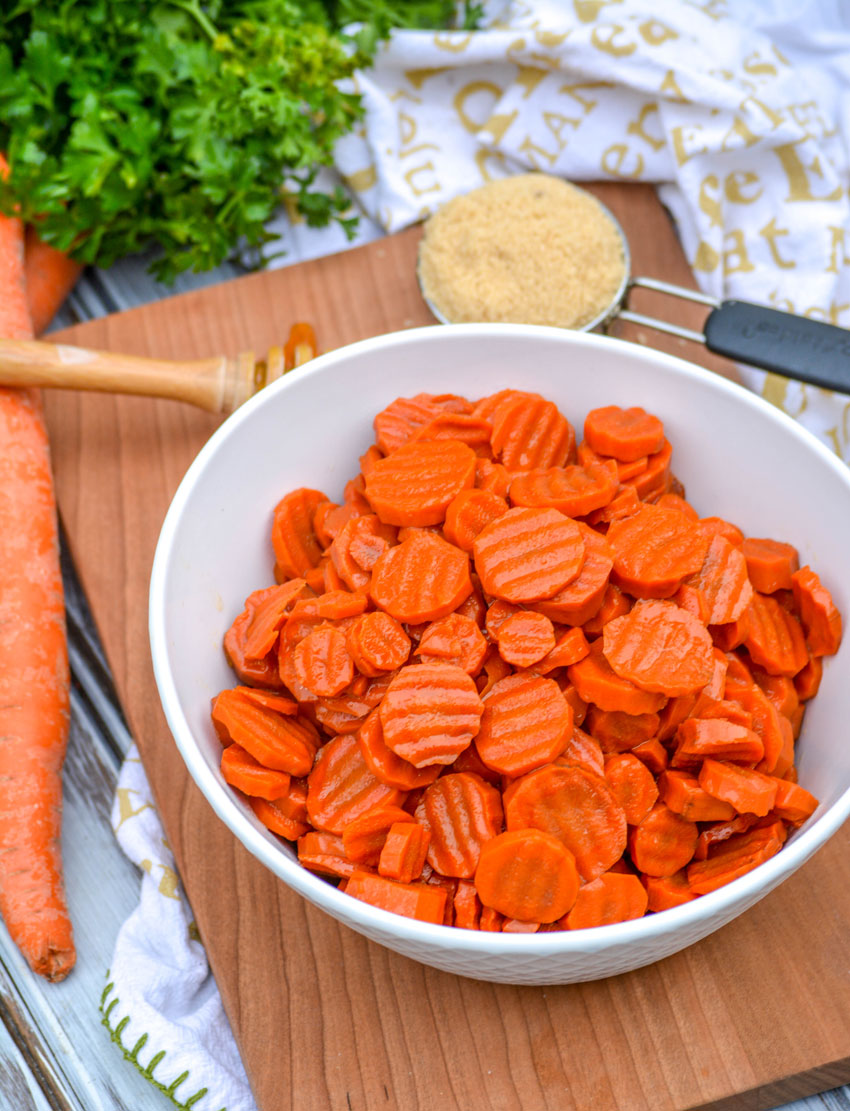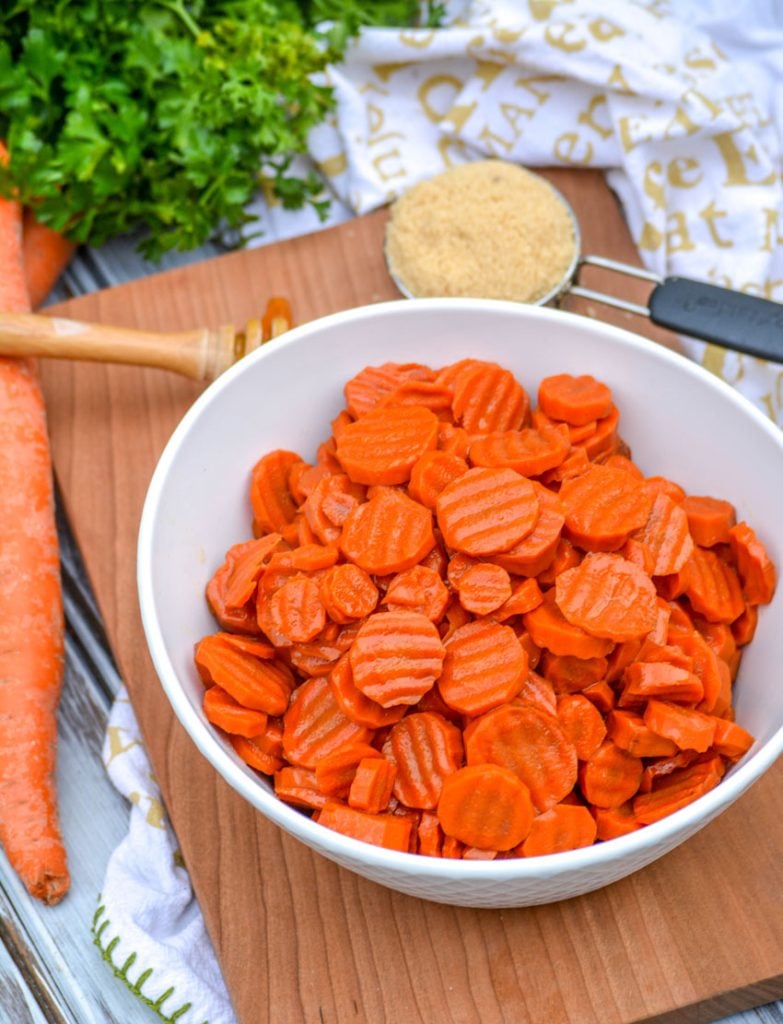 About a decade ago, you could find these brown sugar honey glazed carrots in a can. I'm not 100 % of the brand name. It could've been Del Monte. Libby's maybe? I'm really not sure.
What I do know is that I used to keep those bad boys stocked in my pantry. They were that good. I also didn't know how to cook a raw carrot at the time. Or how to make them nearly as delicious.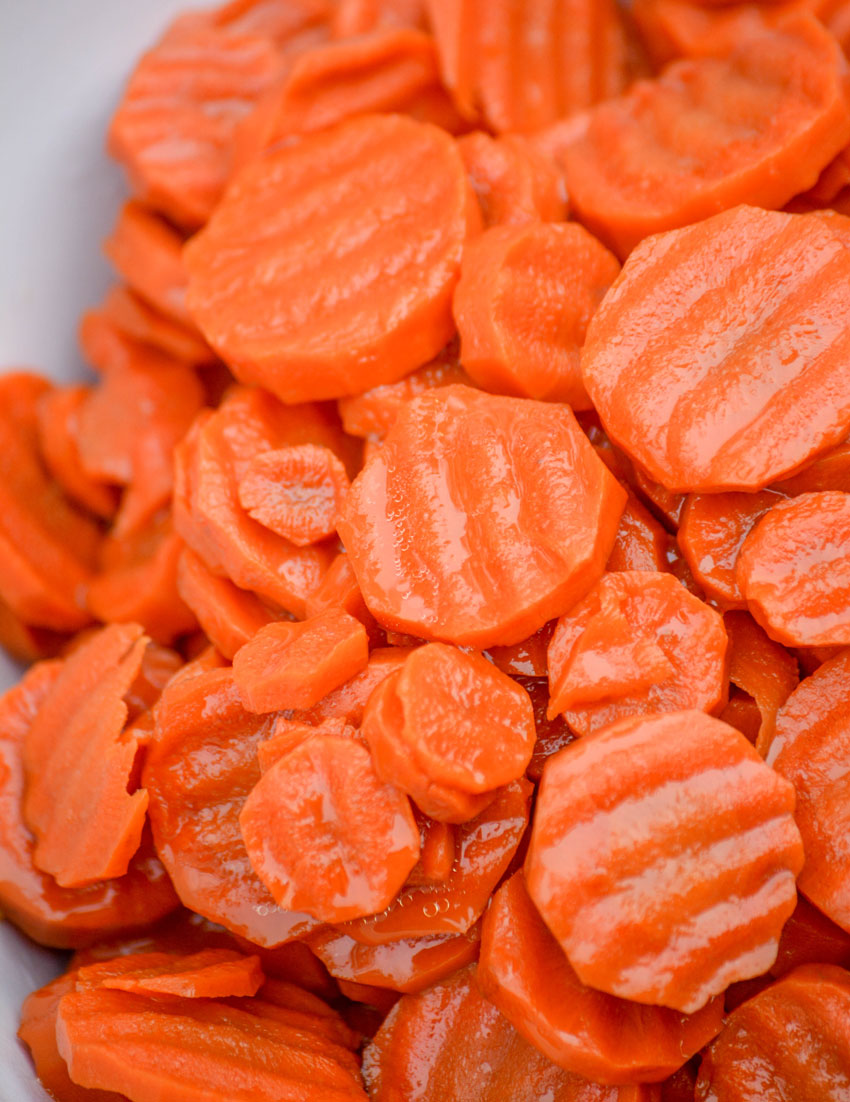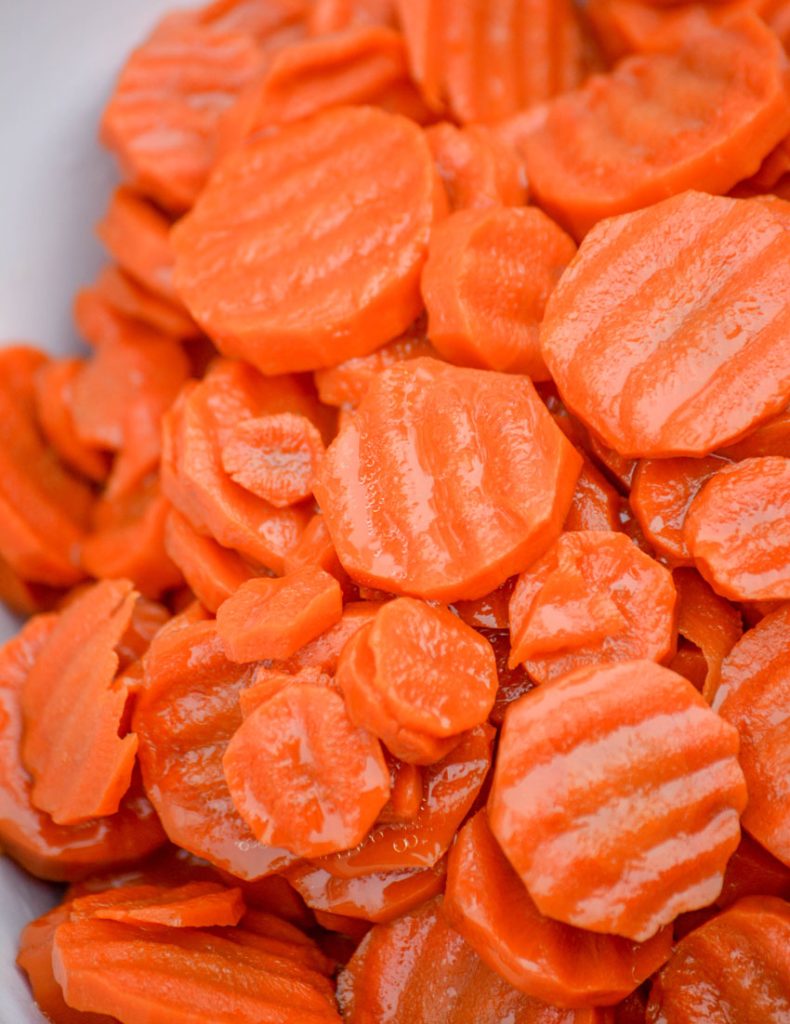 As with all things totally amazing, these sweet carrots didn't catch on. Ooof. That was a big ouch.
I loved them. It was so easy to just pour a can out into a small pot, heat, and eat.
What am I gonna do now?!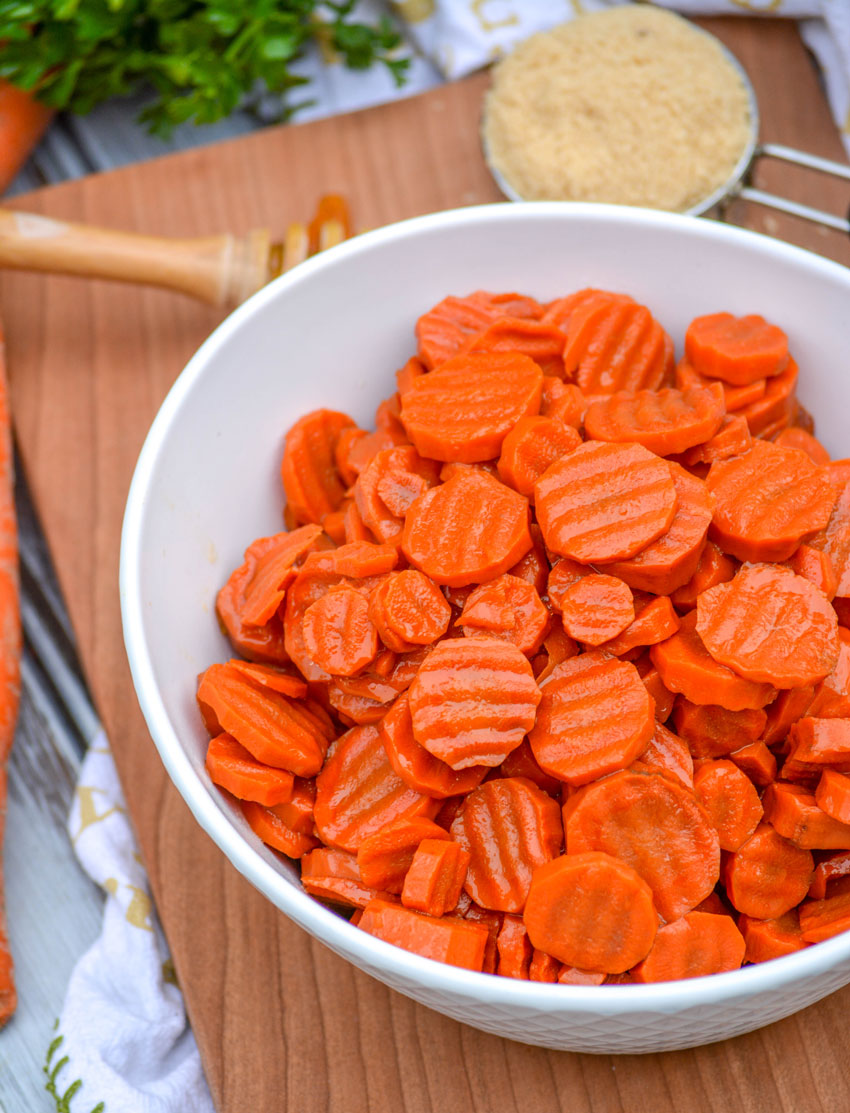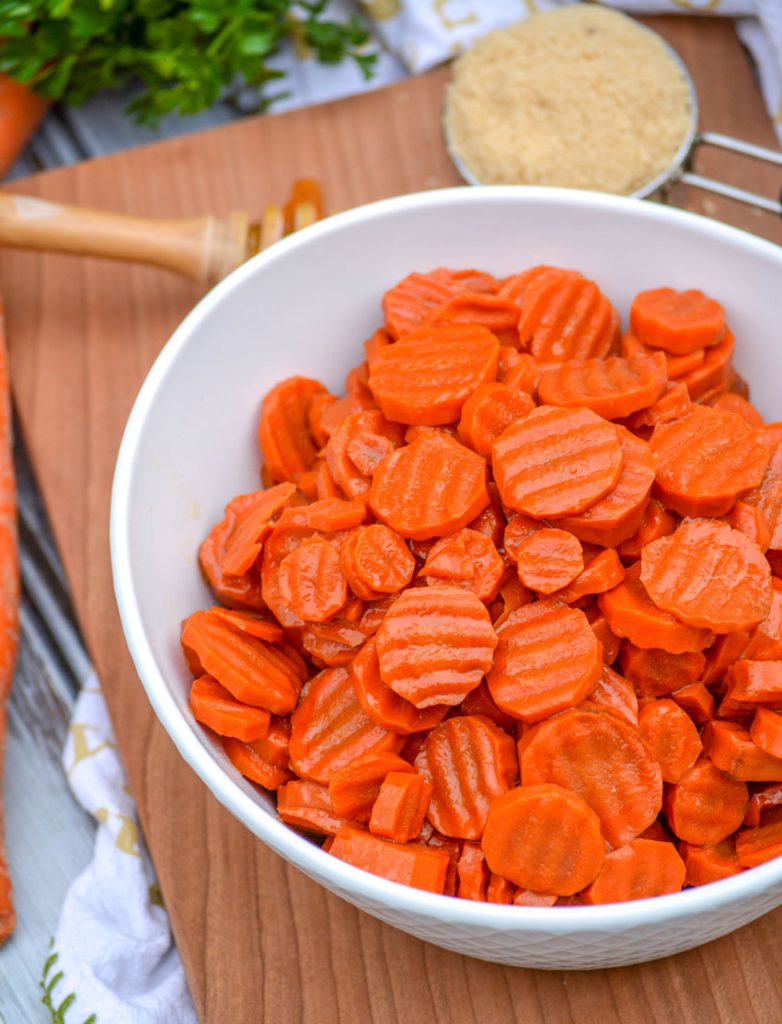 I still want my sweet carrot side dish fix, but I can't get it from a can anymore. This is gonna be painful. Well, that's what I thought anyway.
I rolled my sleeves up, put on my favorite apron, and got to peeling and chopping carrots. Lots of carrots because it took a couple tries to find the right recipe.
Also, with how much we love this version- we need to make sure everybody gets there fill.
Realistically though, it turned out to be surprisingly simple. I'm happy to know I can get my Brown Sugar Honey Glazed Carrots fix anytime I want.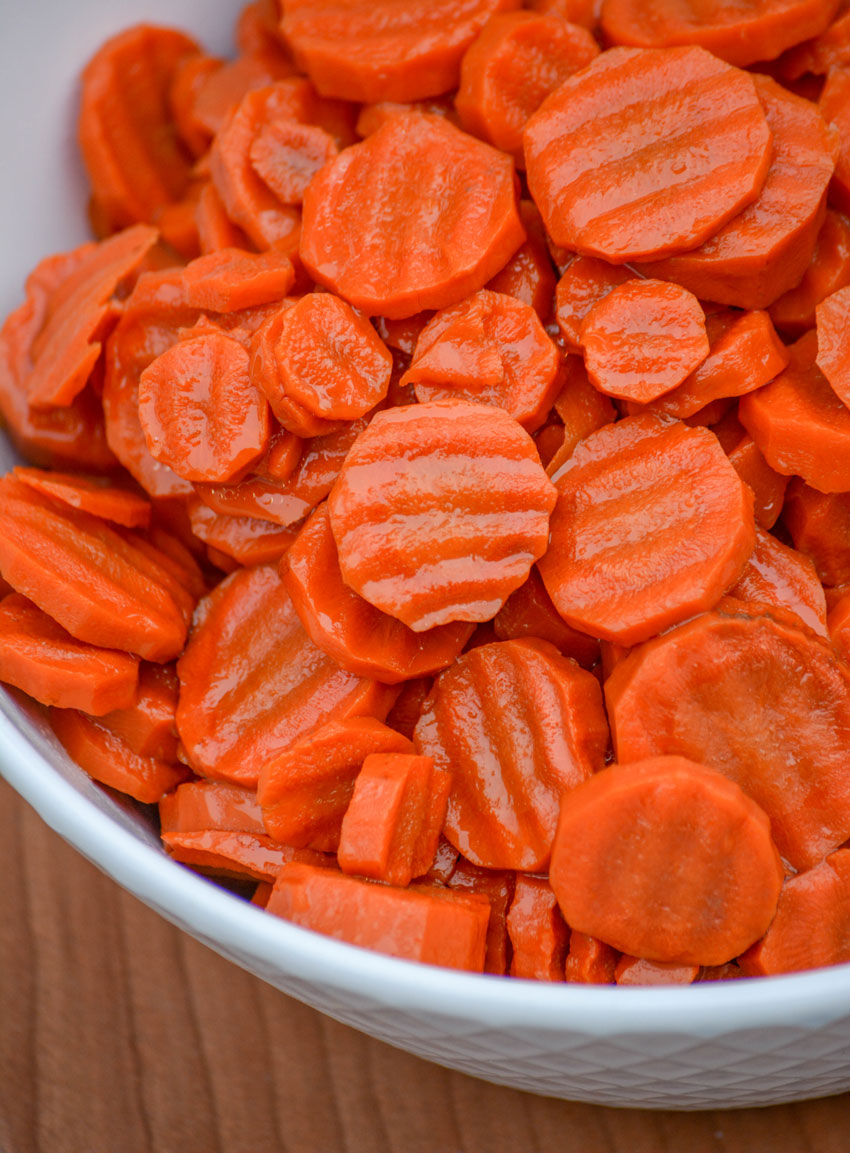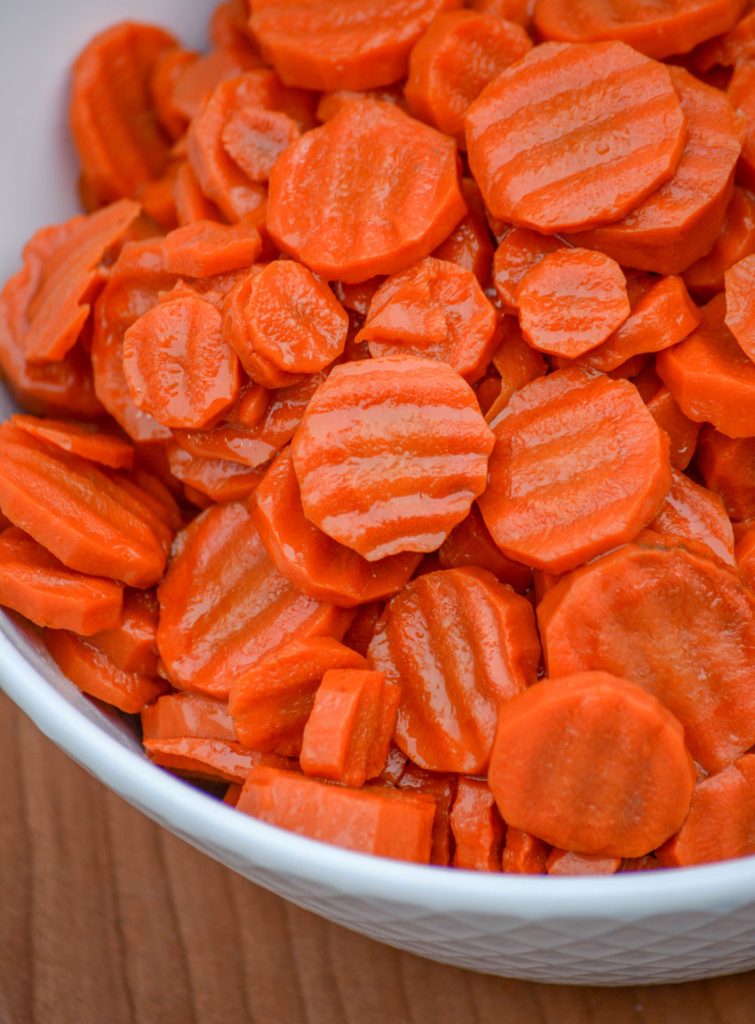 I don't even need to make a trip to the store for ingredients. This recipe uses only a handful of common ingredients, all things I always keep on hand.
If you have carrots, butter, brown sugar, honey- you're in business.
I do recommend using a pinch of cinnamon and some chopped fresh parsley for garnish- it's still optional though.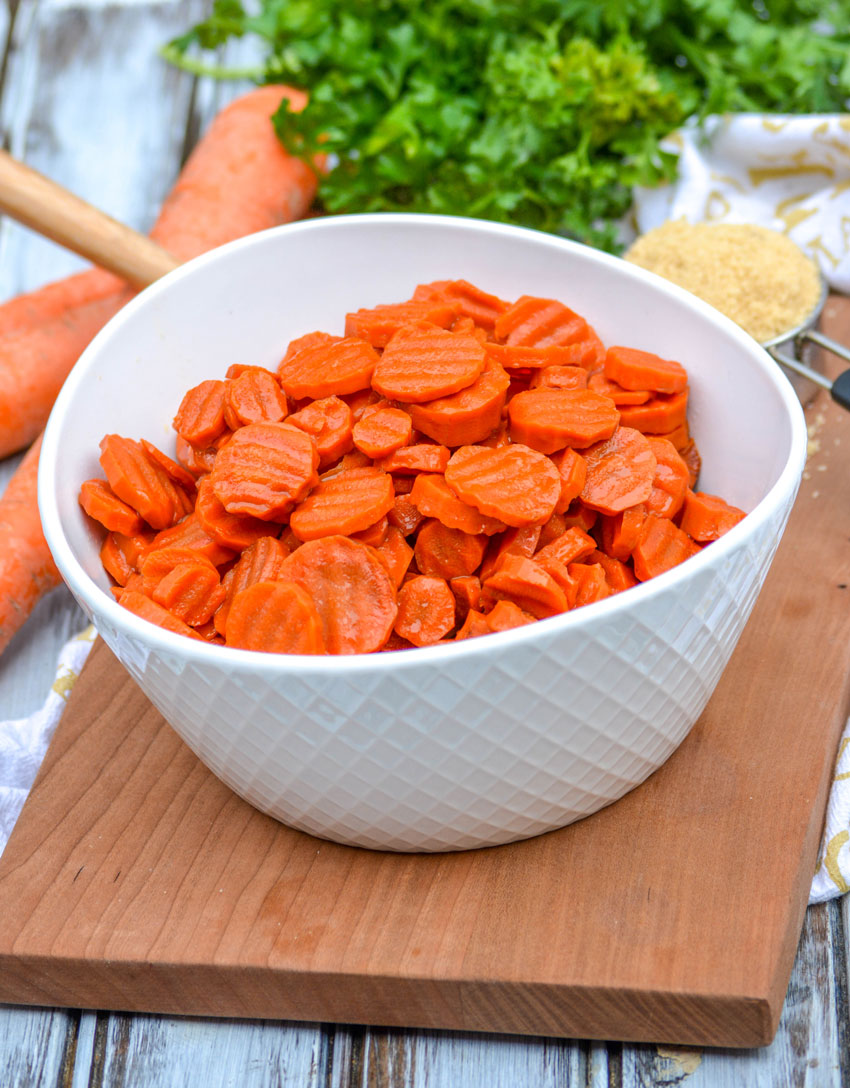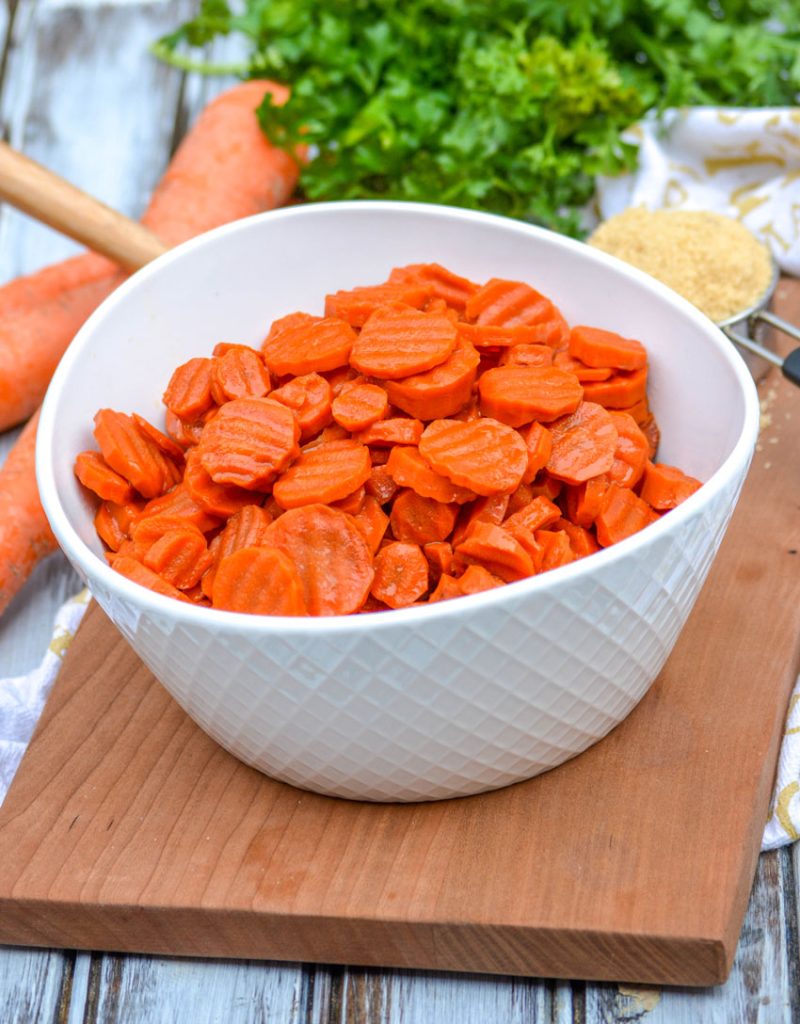 I know I haven't really mentioned it before, but these carrots are prepped & cooked in the slow cooker. So with that now in mind, add them to the bowl of the slow cooker. Dot them with the pieces of butter.
Stir in the rest of the ingredients, except for the parsley, with the carrots until evenly mixed.
Fix the lid and cook the carrots for 4-6 hours on low heat but making sure to stir occasionally so nothing sticks or burns.
Once the carrots are tender, scoop them onto plates or into bowls, garnish with the chopped fresh parsley, and enjoy immediately.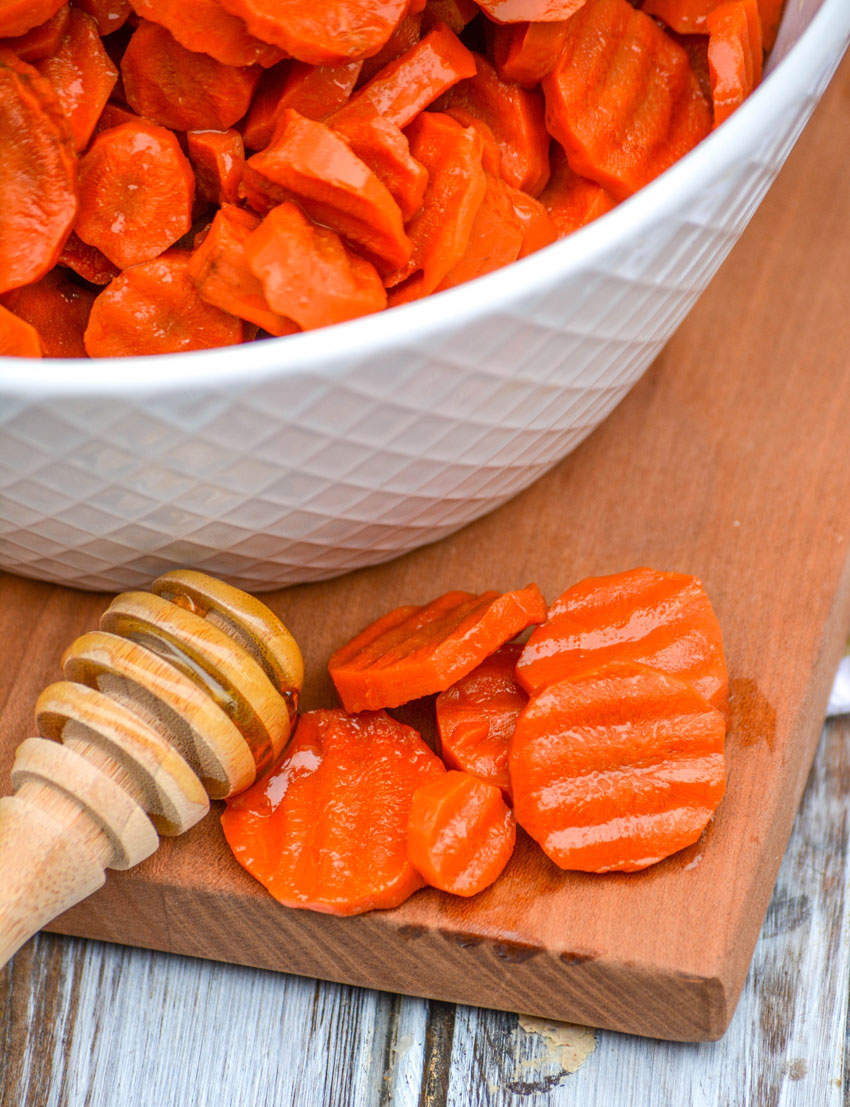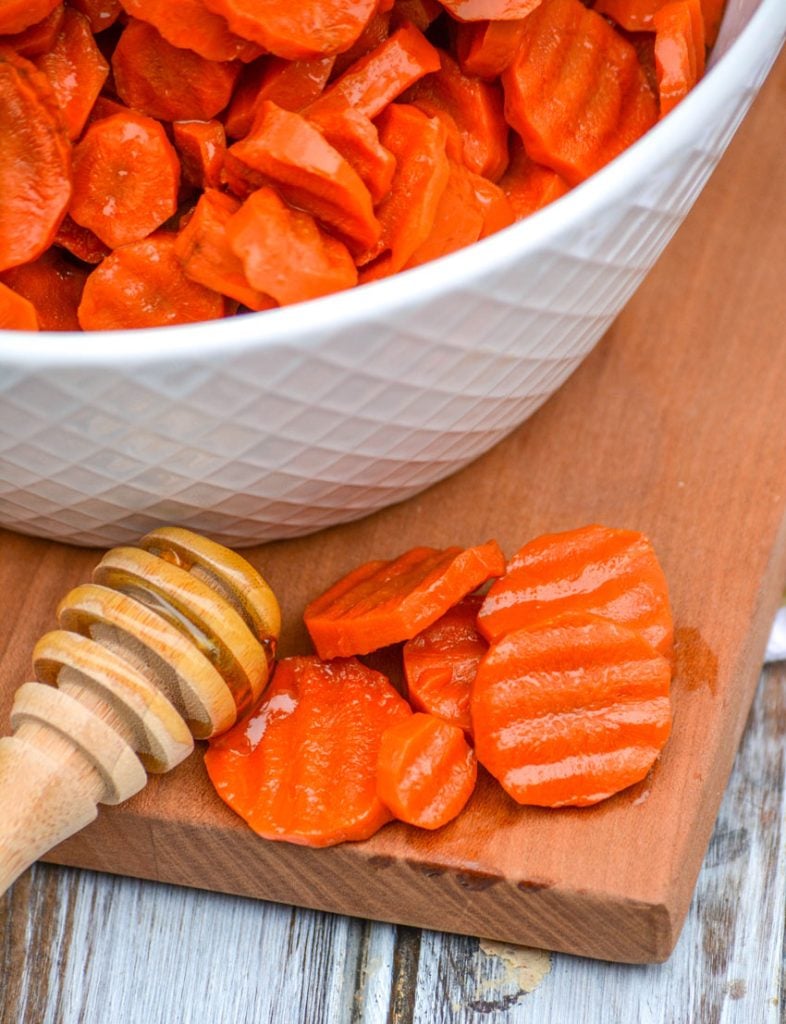 Eat your carrots and actually love them too, with these Brown Sugar Honey Glazed Carrots. Cooked in the slow cooker, the result's an incredibly tender veggie in a simple sweet brown sugar & honey sauce.
Other Side Dishes To Enjoy:
If you've tried these BROWN SUGAR HONEY GLAZED CARROTS, or any other recipe on the site, let me know in the comment section how it turned out, we love hearing from our readers! You can also follow along with me on PINTEREST, FACEBOOK, and INSTAGRAM to see more amazing recipes and whatever else we've got going on!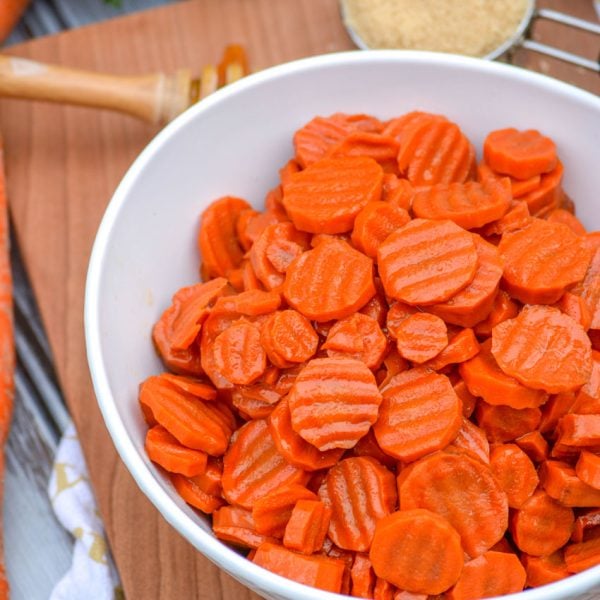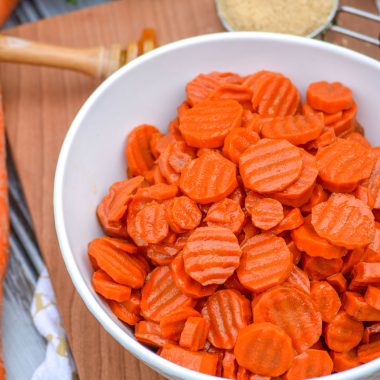 Brown Sugar Honey Glazed Carrots
Sweet, savory tender carrots make the perfect side dish when combined with simple ingredients like brown sugar & honey.
Print
Pin
Rate
Ingredients
4-5

cups

peeled & sliced carrots

4

tbsp

butter

1/2

cup

packed brown sugar

1

heaping tsp

honey

pinch

cinnamon, optional

fresh chopped parsley, to garnish (optional)
Instructions
Add the carrots to the slow cooker. Cut the butter into small pieces and sprinkle them out over the carrots.

Add the remaining ingredients, except the parsley- if using, to the bowl of the slow cooker. Stir everything, just until the ingredients are combined and the carrots are coated.

Secure the lid, and cook the carrots on low for 4-6 hours (stirring every now and then)-or until the carrots are sufficiently tender.

Scoop and serve the carrots, sprinkled with parsley.