Making rich chocolate truffles at home is so doable with this Bailey's Irish Cream chocolate truffle recipe. Decadent Bailey's Irish Cream chocolate truffles put a fun adult spin on chocolate truffles. This chocolate truffle recipe packs this candy with loads of flavor with notes of coffee and the Irish cream liqueur.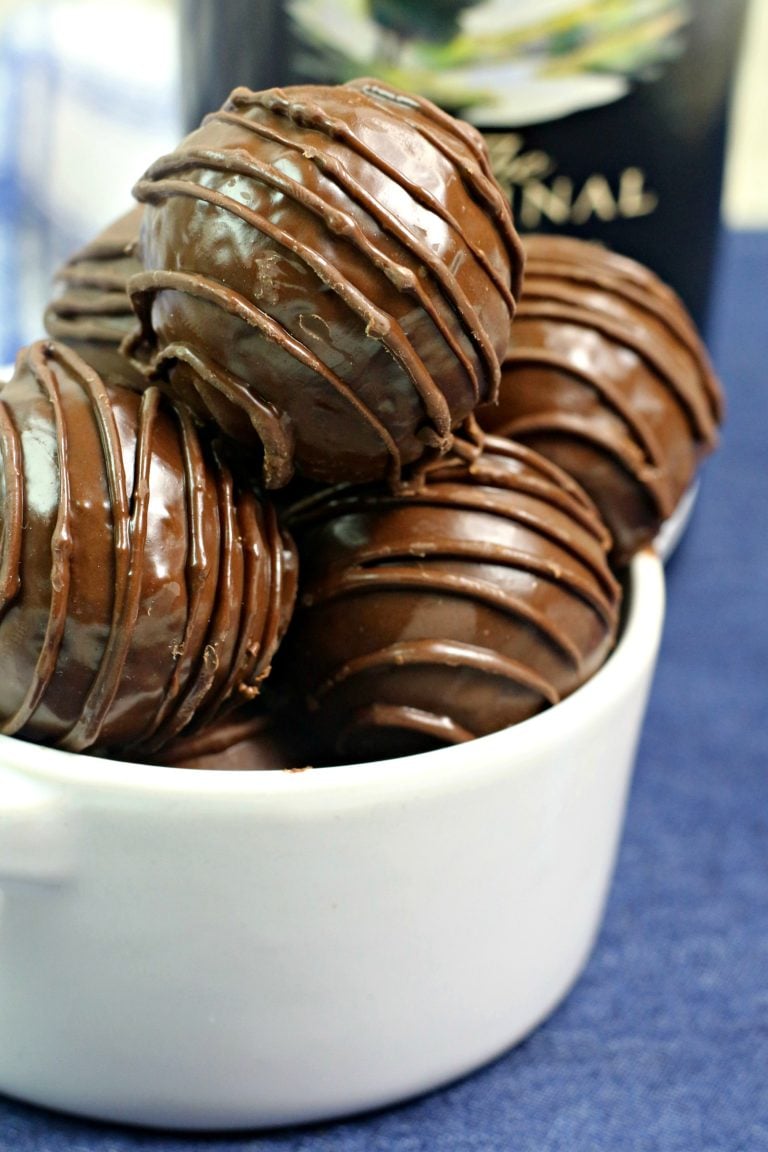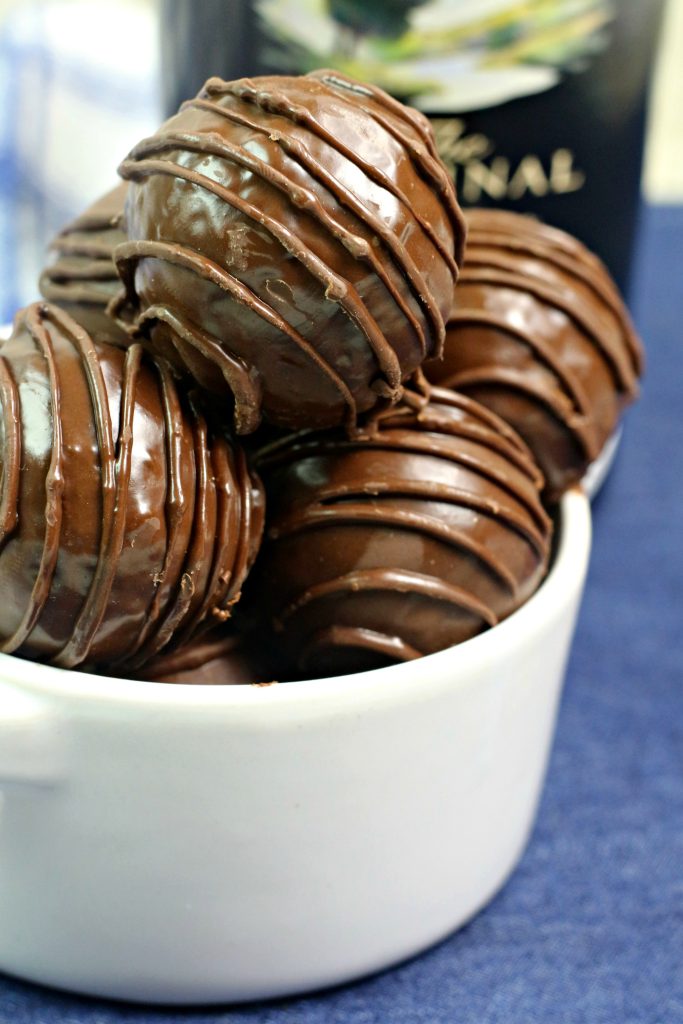 Confession: I have a serious sweet tooth. I just love good chocolate candy. I'm not talking about the stuff you give out on Halloween. I'm talking about the kind of chocolate candy that is truly a luxurious indulgence. Luxurious indulgence is exactly how I would describe these Bailey's Irish Cream chocolate truffles.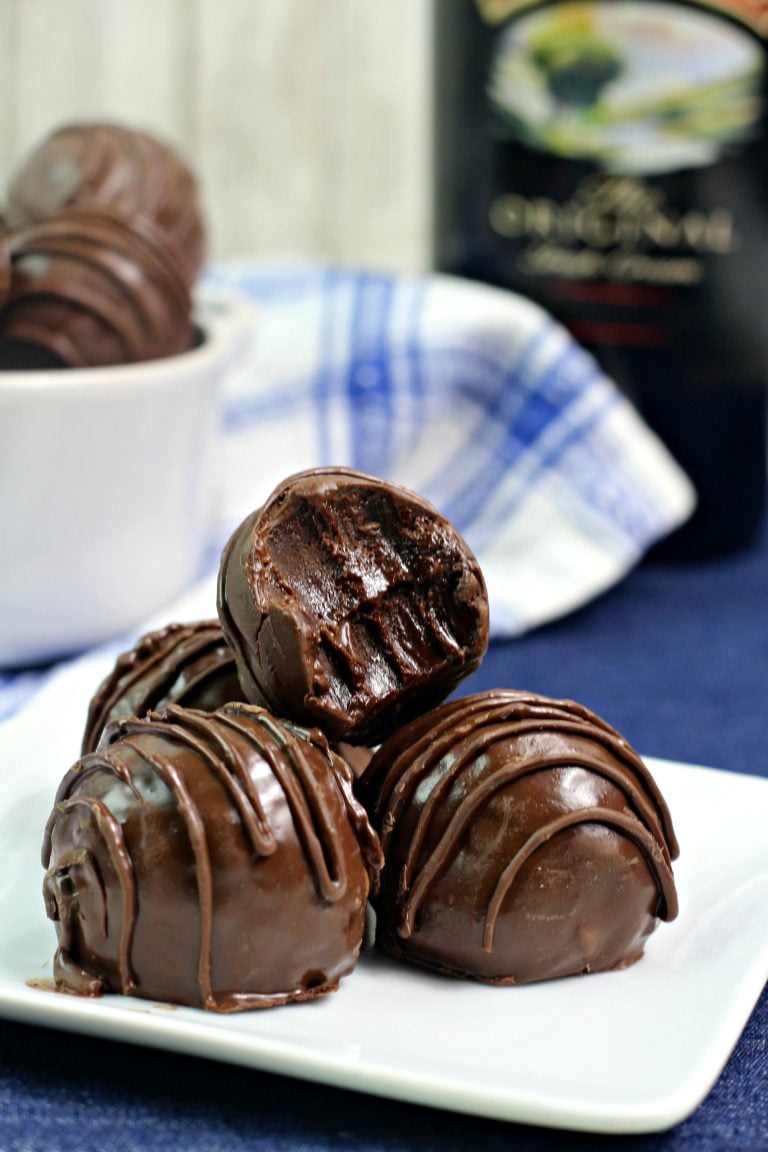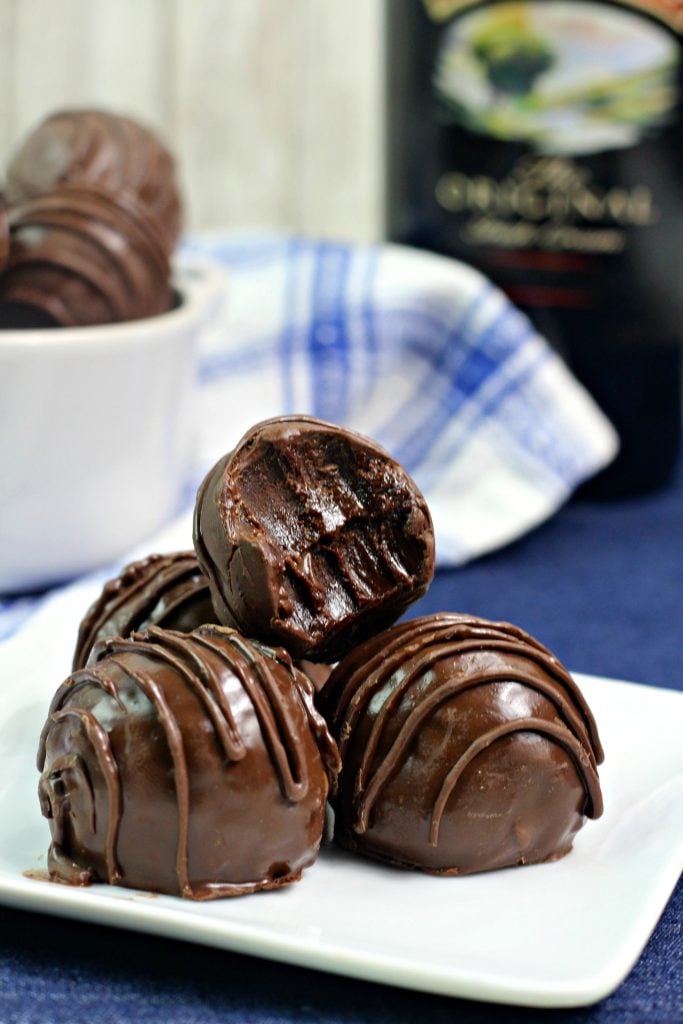 They are silky and rich and loaded with chocolatey goodness. This is the kind of candy that makes you close your eyes and sigh with utter happiness as it melts in your mouth.
It is an experience to be savored with the decadent Irish cream chocolate ganache that makes for a winning truffle.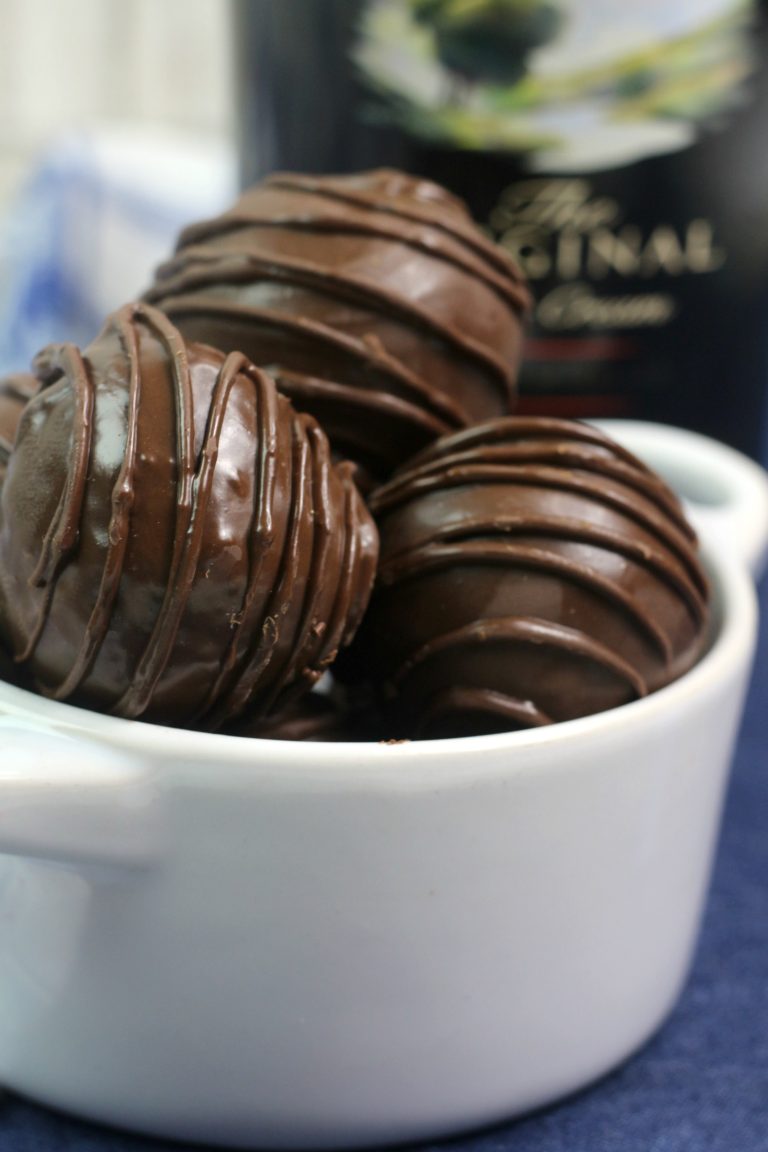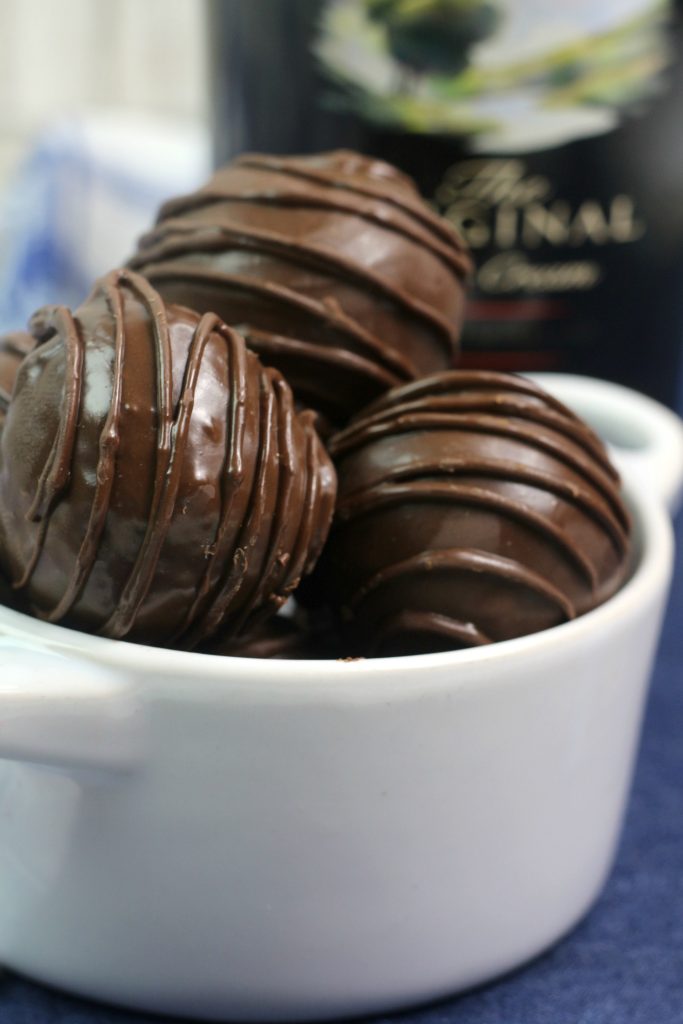 Don't let the idea of making your own truffles intimidate you. While these are very impressive and seem fancy and complicated, truffle making is not nearly as hard as it seems. Part of making a delicious truffle is using good ingredients. This is not the time to go with the bargain chocolate.
You want to choose high quality chocolate for the best flavor and mouth feel. When I make homemade truffles like these, I like to use Ghirardelli chocolate. This is some of the higher quality chocolate that you can find readily available in the grocery store.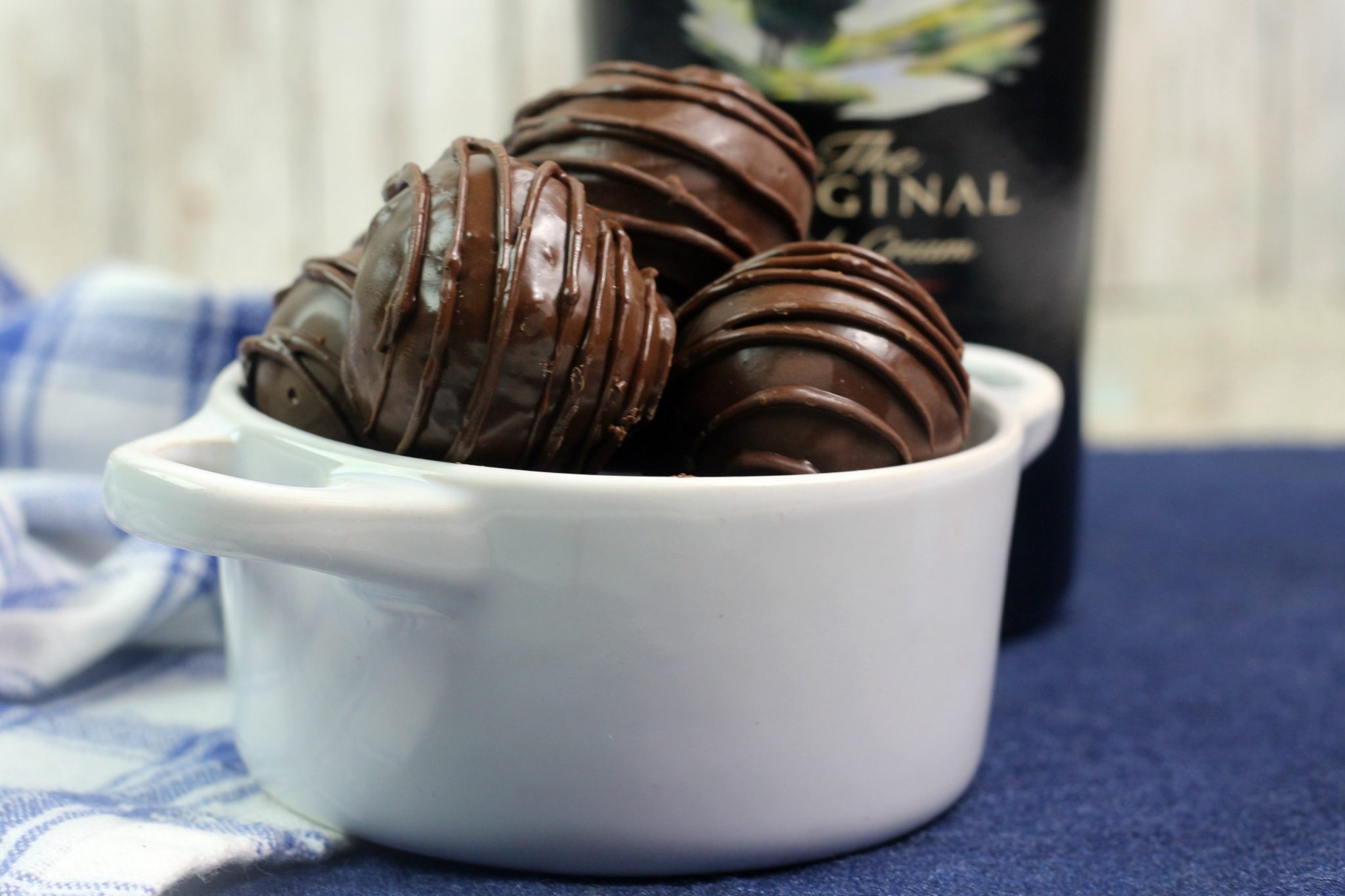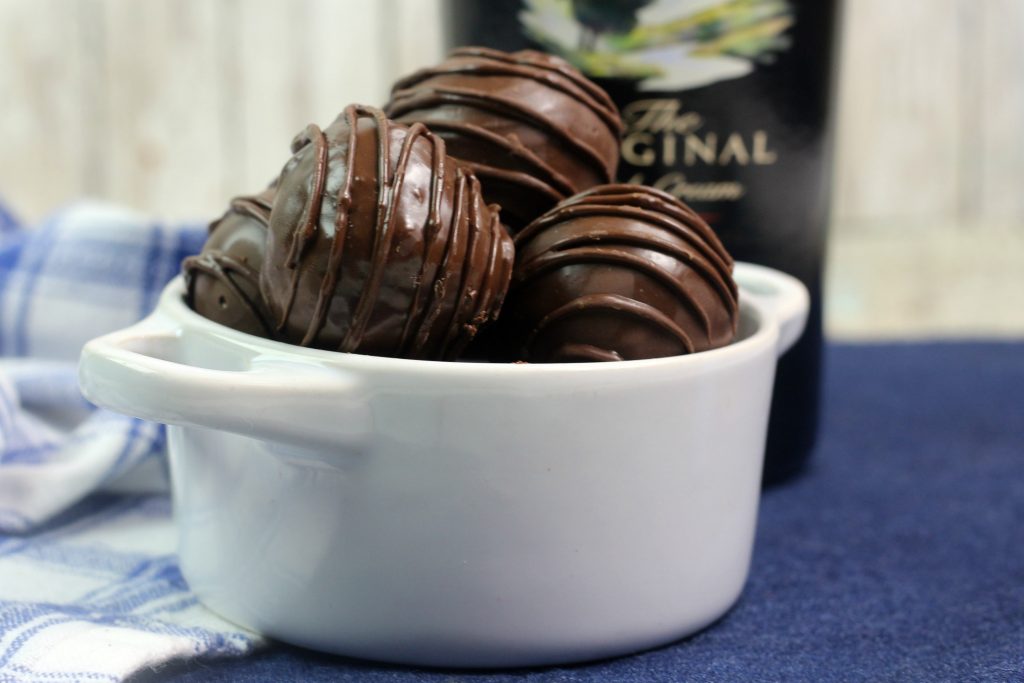 I prefer a mix of milk chocolate and dark chocolate in this chocolate truffle recipe. The milk chocolate goes nicely with the Irish Cream but the dark chocolate adds a depth of flavor and richness that milk chocolate on its own lacks. A tablespoon of instant coffee also brings out the flavor of the chocolate and the Irish Cream.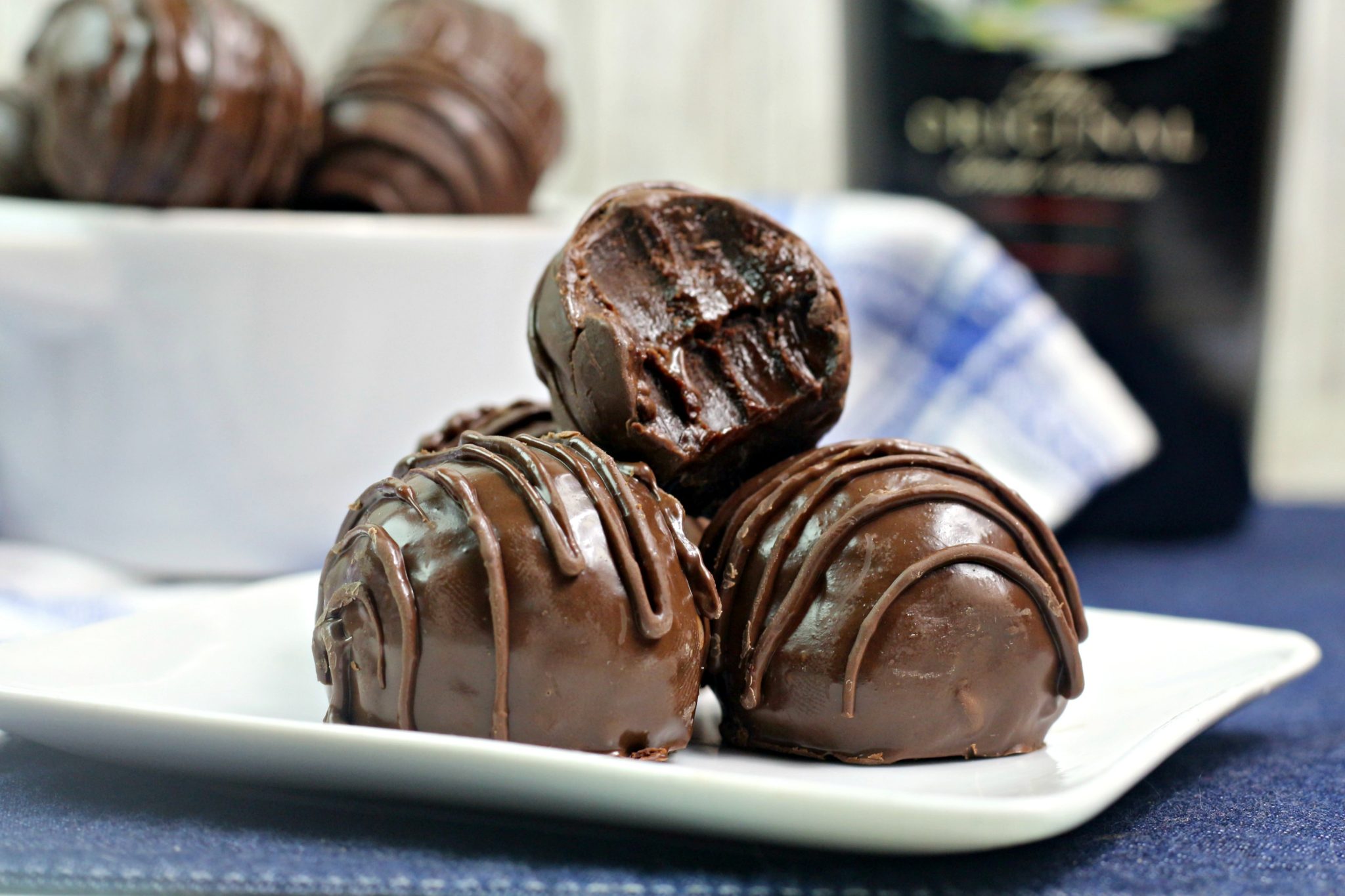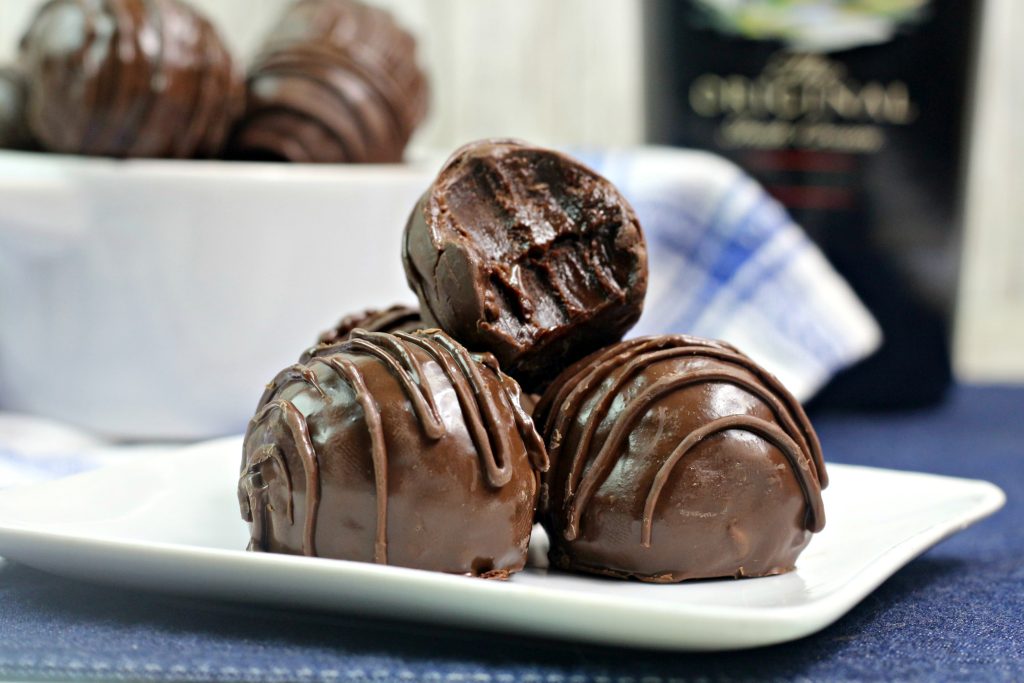 After choosing the best ingredients for the truffles, the next step is making the ganache centers. To do this you bring the heavy whipping cream and the sugar to a boil in a small sauce pan. Immediately after it reaches a boil, remove from the heat and stir in the instant coffee. Then pour the hot liquid over the chopped chocolate and stir until the chocolate is melted.
Lastly, pour in the Irish Cream and stir again. Then let the chocolate cool in the fridge for about 4 hours or until it sets. Then you roll it into balls before you dip the balls into melted dark chocolate.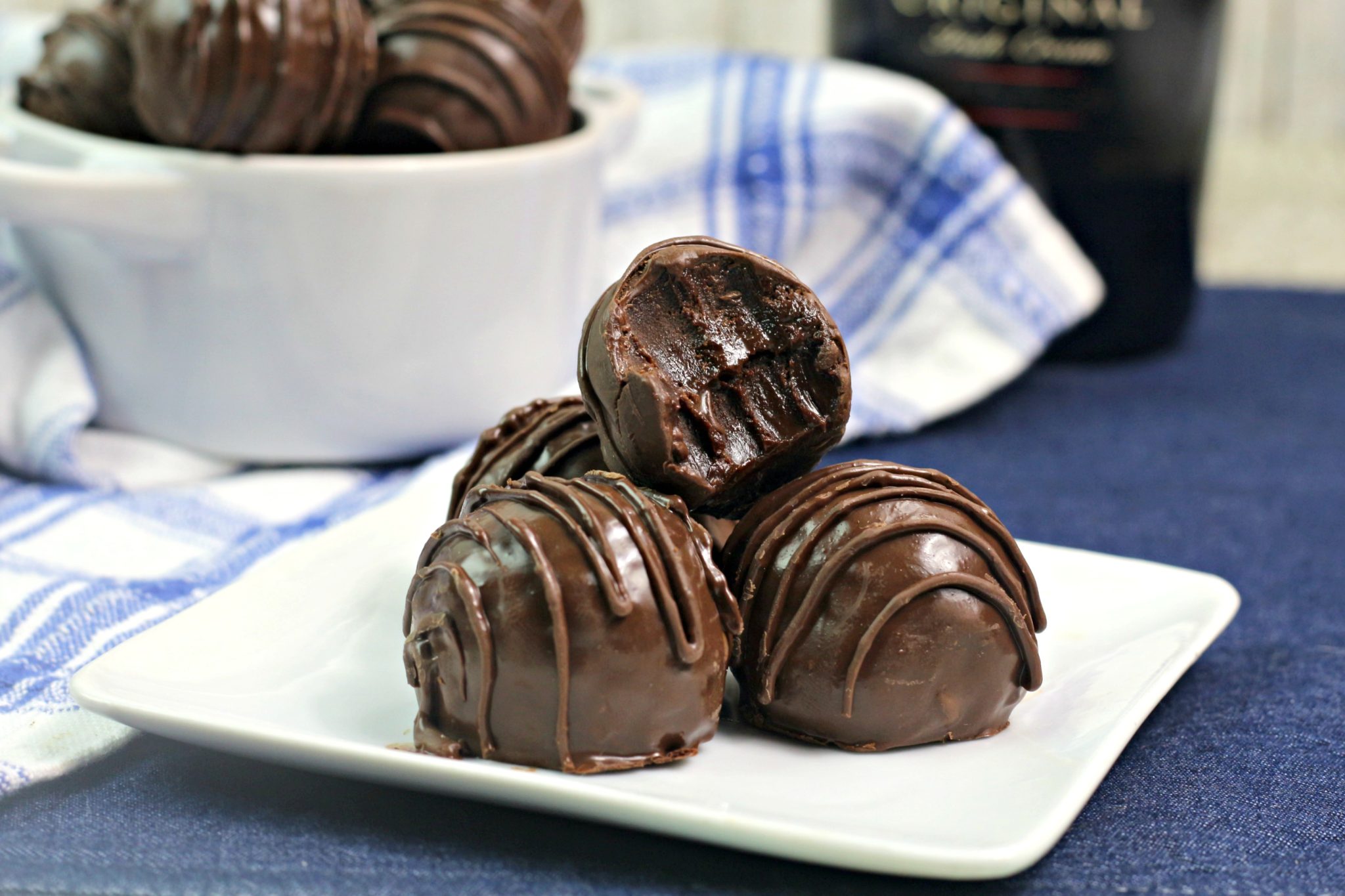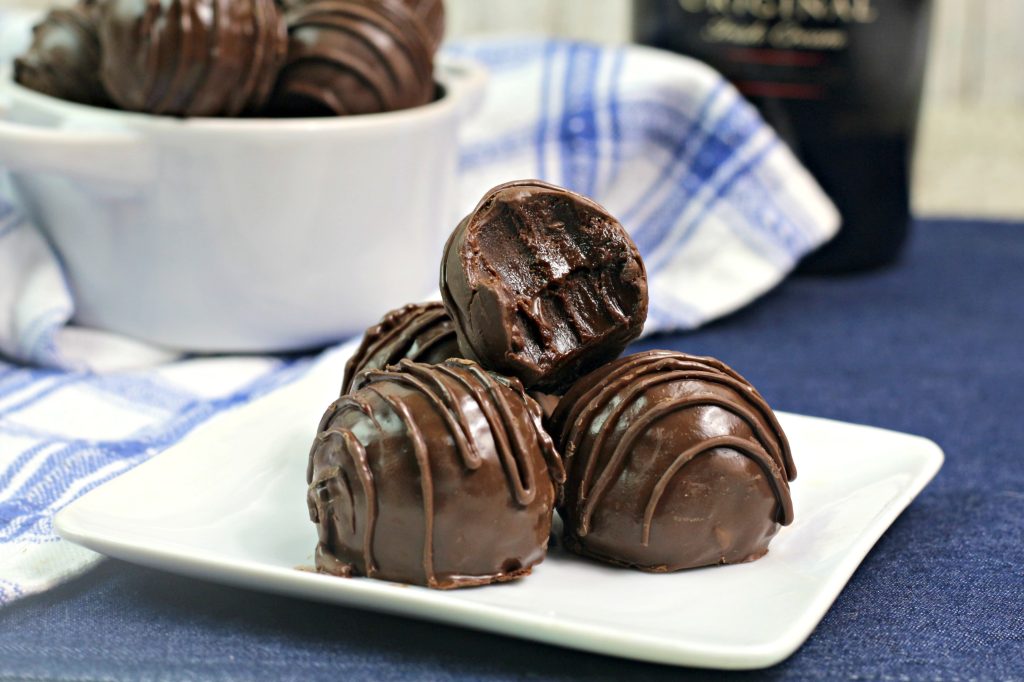 After one last round in the fridge to set the dark chocolate coating around the ganache centers, the Bailey's Irish Cream chocolate truffles are ready. Take a bite and savor the rich, chocolatey flavor and silky, luxurious texture.
Other Chocolate Treats You'll Want To Indulge In: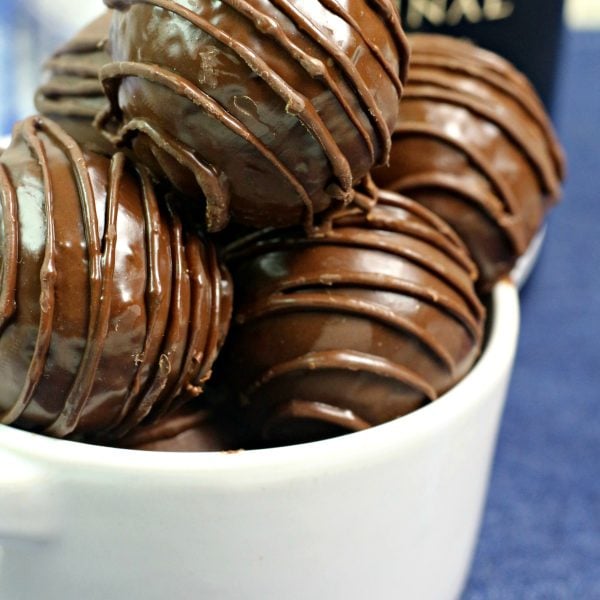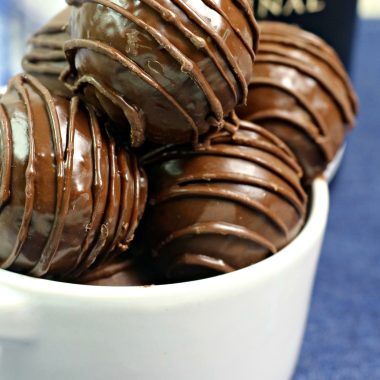 Ingredients
1/4

C

+ 2 TBSP whipping cream

1

TBSP

sugar

1

TBSP

instant coffee

1

Ghirardelli milk chocolate bar

3 1/2 oz

Chopped into small pieces

3

Ghirardelli premium dark chocolate bars

3 1/2 oz each

Chopped one bar into small pieces. Put in a small bowl

Chop the remaining 2 bars of dark chocolate and put in a second bowl

3

TBSP

Bailey's Irish whiskey
Instructions
Line 2 baking sheets with parchment paper.

Set aside.

Combine the milk chocolate and one dark chocolate pieces into a large bowl.

Set aside.

Add whipping cream and sugar to a saucepan bringing it to a boil.

Once it reaches a boil quickly remove the saucepan from the heat and add the instant coffee.

Whisk the coffee to combine it with the whipping cream and sugar.

When dissolved pour over the bar of chopped milk chocolate and chopped dark chocolate. Stir using a whisk until chocolate is melted.

Add whiskey. Stir to combine.

Cover this (ganache) with plastic wrap.

Set aside to firm up for at least 3-4 hours or overnight.

This needs to be firm enough to be made into a ball and hold its shape.

Using a large spoon to scoop ganache out and use your hands to roll into round balls.

Set aside.

Bring the water in the bottom half of the double boiler to a boil.

Reduce to a low simmer.

Add 2/3's of the chopped dark chocolate in the top half of the double boiler.

Stir constantly until the chocolate is almost melted.

Set 1/3 of remaining chocolate aside.

Remove from heat and allow to slightly cool.

Add the rest of the chocolate.

Stir until most of chocolate has melted.

Place some chocolate on the palm of your hand and roll a round ganache ball into it.

Place the chocolate covered truffles on the prepped cookie sheets.

Repeat until all of the balls have been made.

(If chocolate becomes too firmed and or cold place it in the microwave oven for 4-5 seconds.)

Dip truffles once more into chocolate.

Allow to slightly harden before drizzling more chocolate onto the truffles

Enjoy