Didn't think sprouts were for you? Crispy, caramelized Brussels sprouts are tossed in a sweet and slightly spicy Asian glaze for the ultimate side dish. After one taste of these Crispy Asian Glazed Brussels Sprouts, you'll be shocked at how good those old fashioned veggies can actually taste.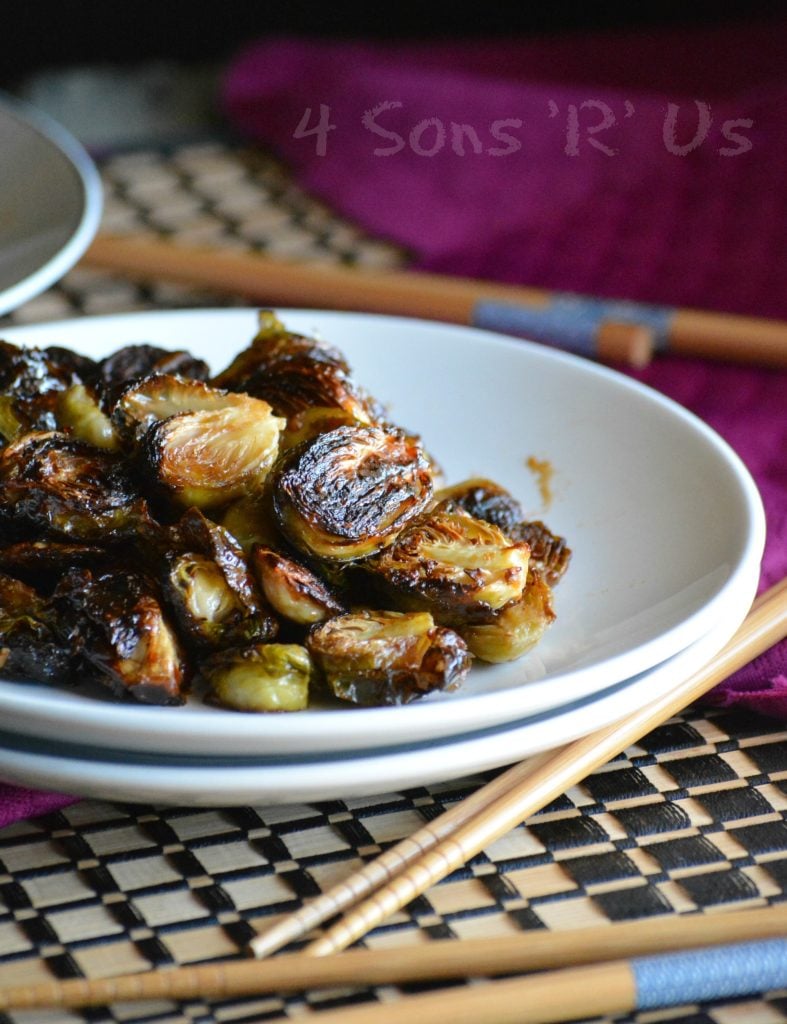 Are you tempted to quit reading because of the name of this recipe? Because it contains the dreaded vegetable that could strike fear into the heart of children, and even some adults?
Well, are you?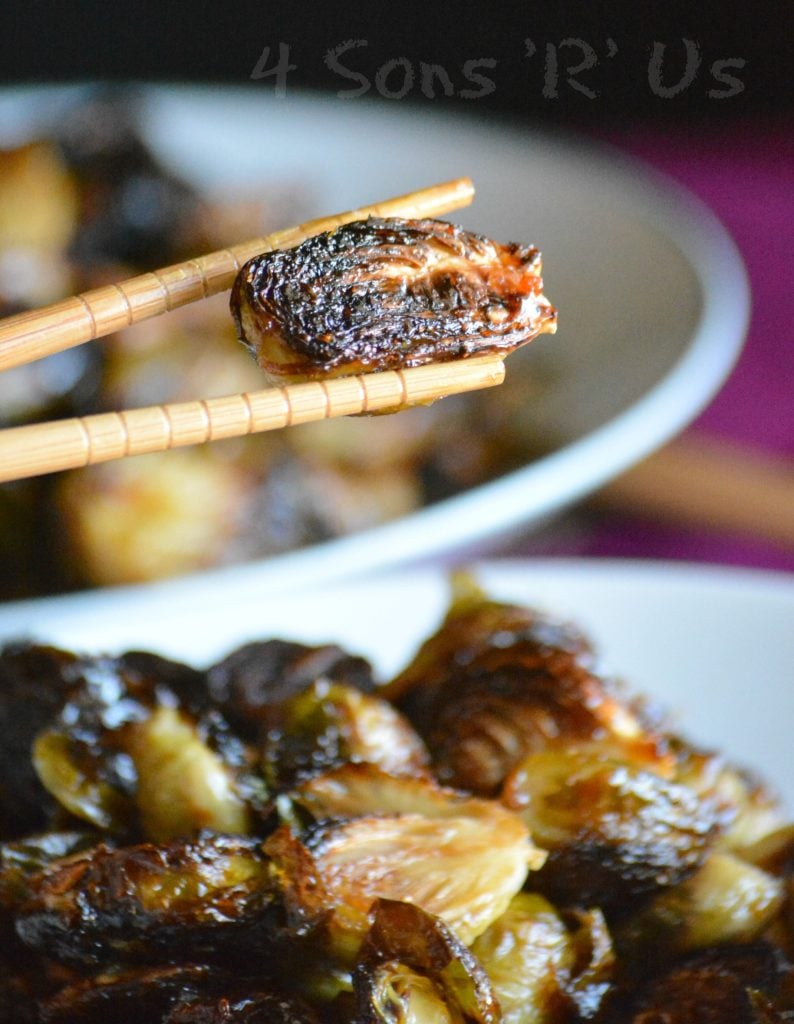 I know I would have been up until just a little earlier this year. Before then, I wouldn't have touched a Brussels sprout. You couldn't have paid me to touch em.
Growing up and well into my adult life, if it didn't look delicious or wasn't sweet, I wasn't eating it. On the other hand, even if someone had tricked me into believing they were sweet, if it looked like cabbage I still wasn't eating it.
You couldn't have paid me to touch them. And if by some wibbley wobbley timey wimey magic my future self managed to check in with my past self and told me that by 2014 I would love the little sprout-y lumps, I'd have known aliens had taken over and I was stuck in a bizarre time-warped version of 'Invasion of the Body Snatcher.'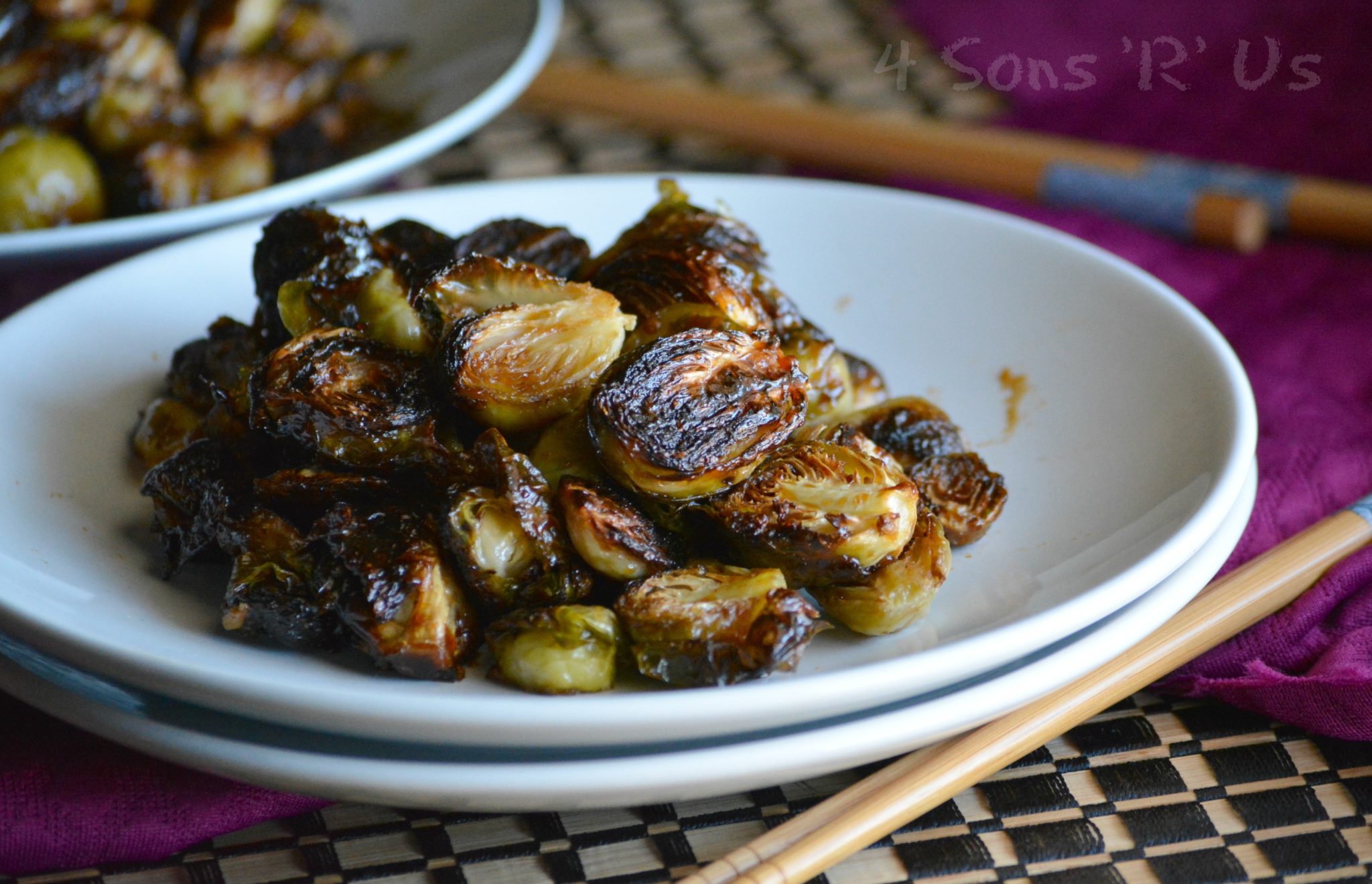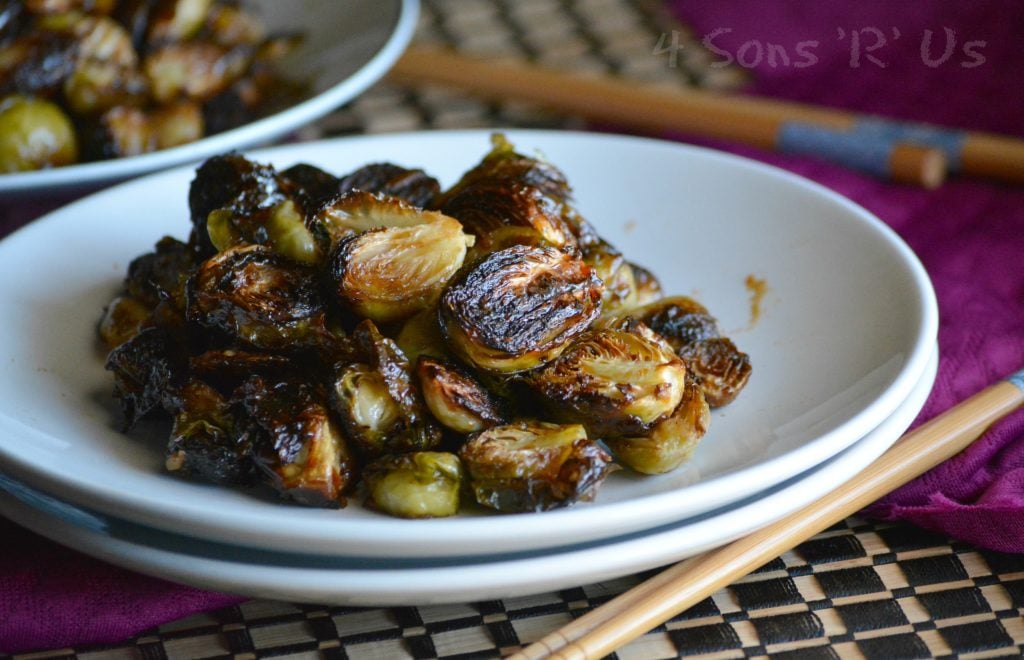 My past self is probably crying in a corner and denying our existence right now BUT, in 2014 I realized I love Brussels sprouts. LOVE em.
Whew (wipes sweat off forehead)! Been sitting on that little secret for awhile.
Feels so good to come clean. In 2014 I was able to admit I actually like them, but it was this recipe, this past week, that turned a little bit of like into a full-fledged 'thing'.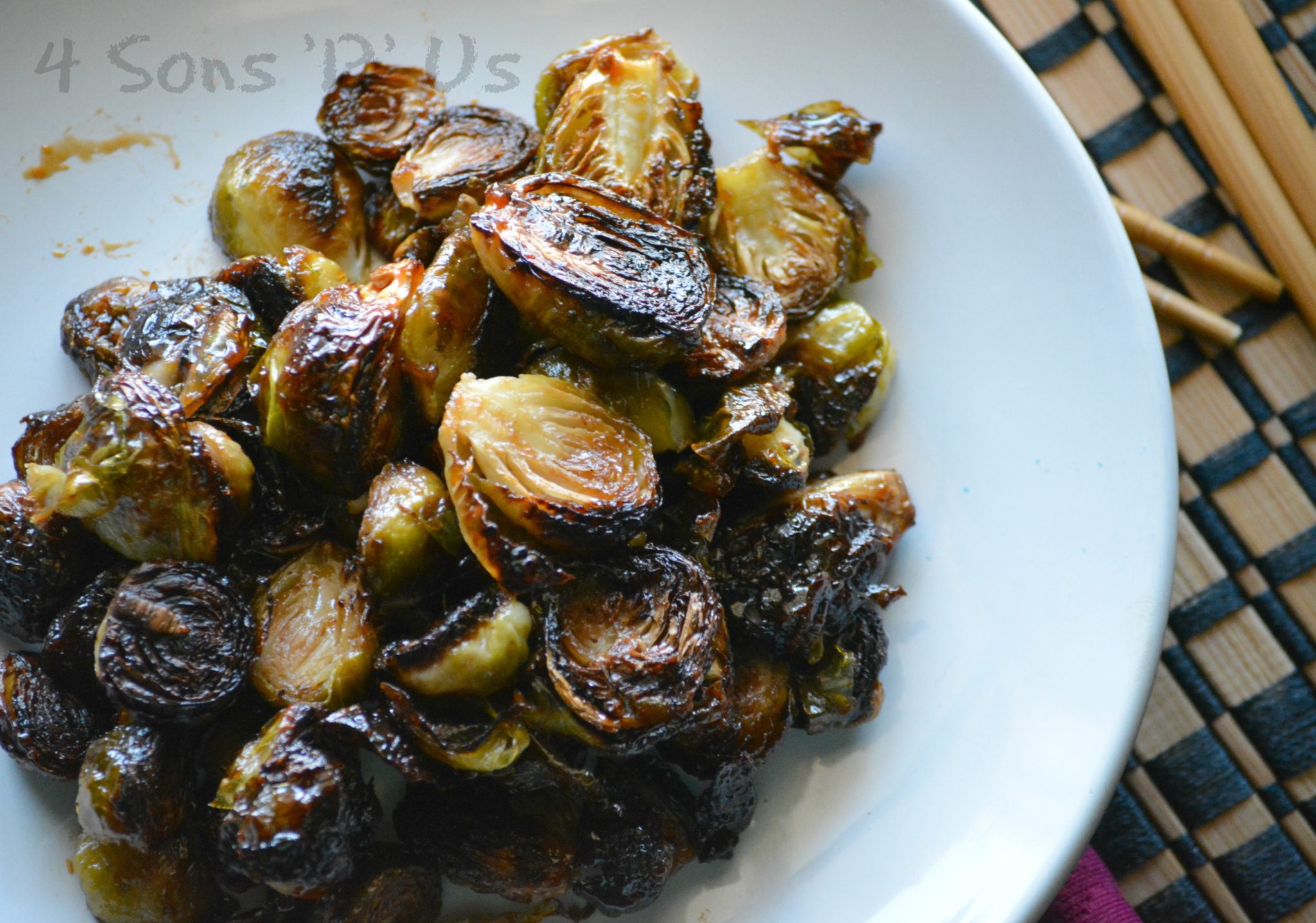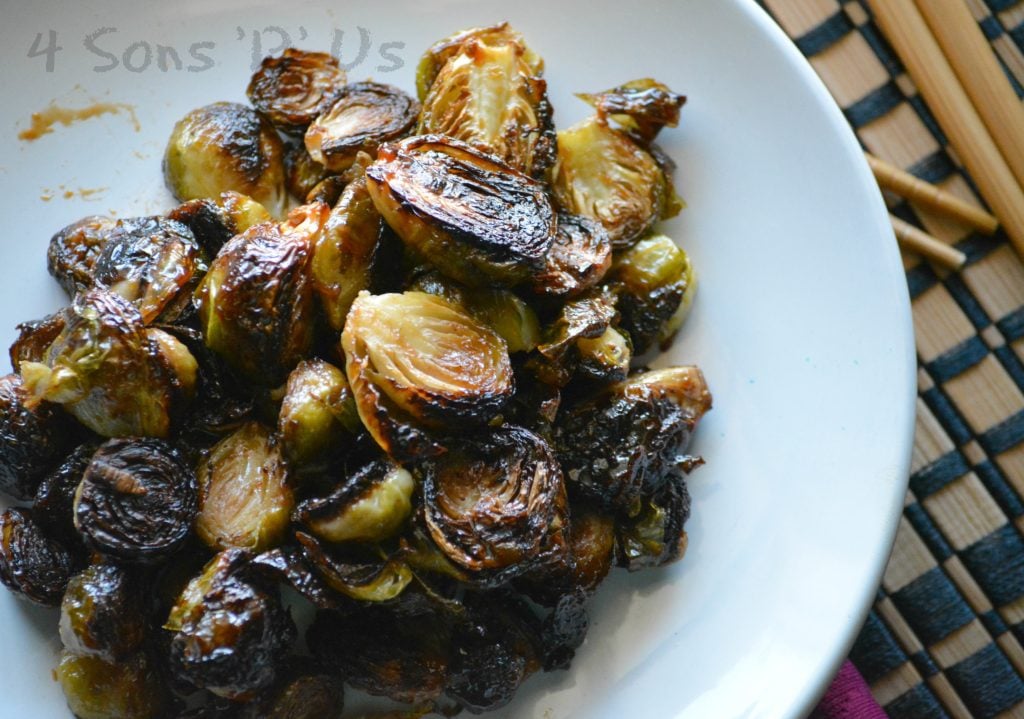 If you're on the fence, don't worry. This recipe is a little love note from Brussels sprouts to your taste buds. Seriously, one bite and you'll taste their transformation as they magically change from maligned Grandma's gross-out fare to the new foodie favorite.
I'm not even kidding, they're like crispy green crack. They have a ton of flavor and are sweet, spicy and savory all in one.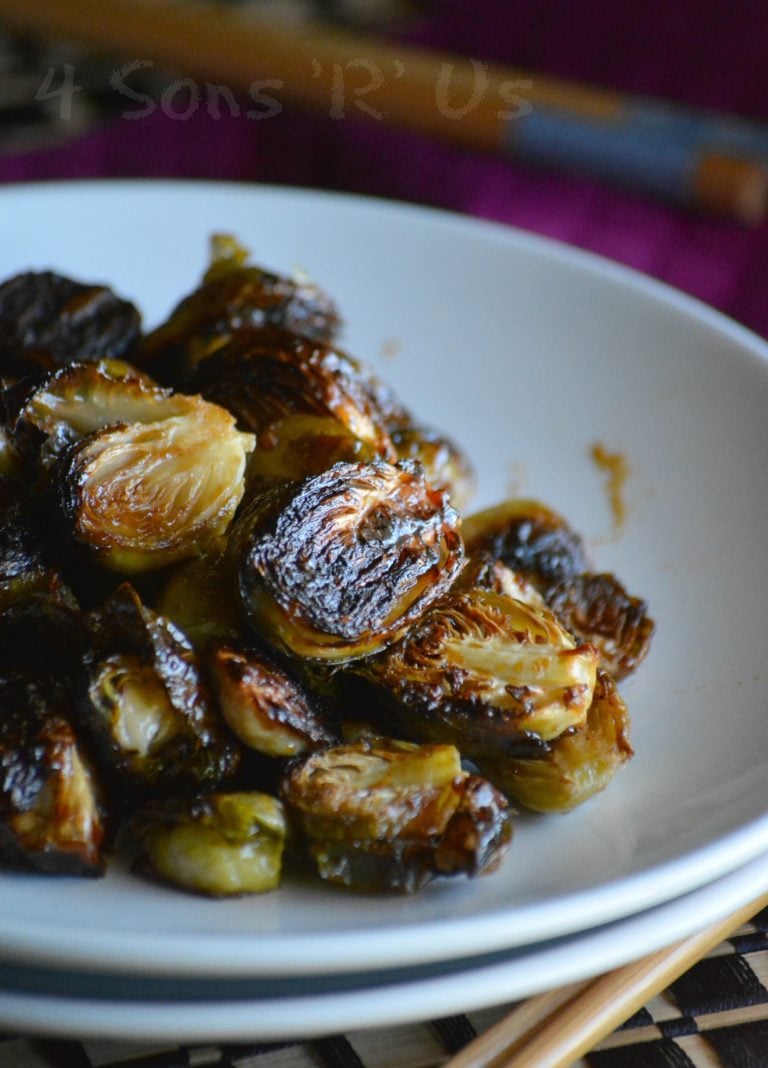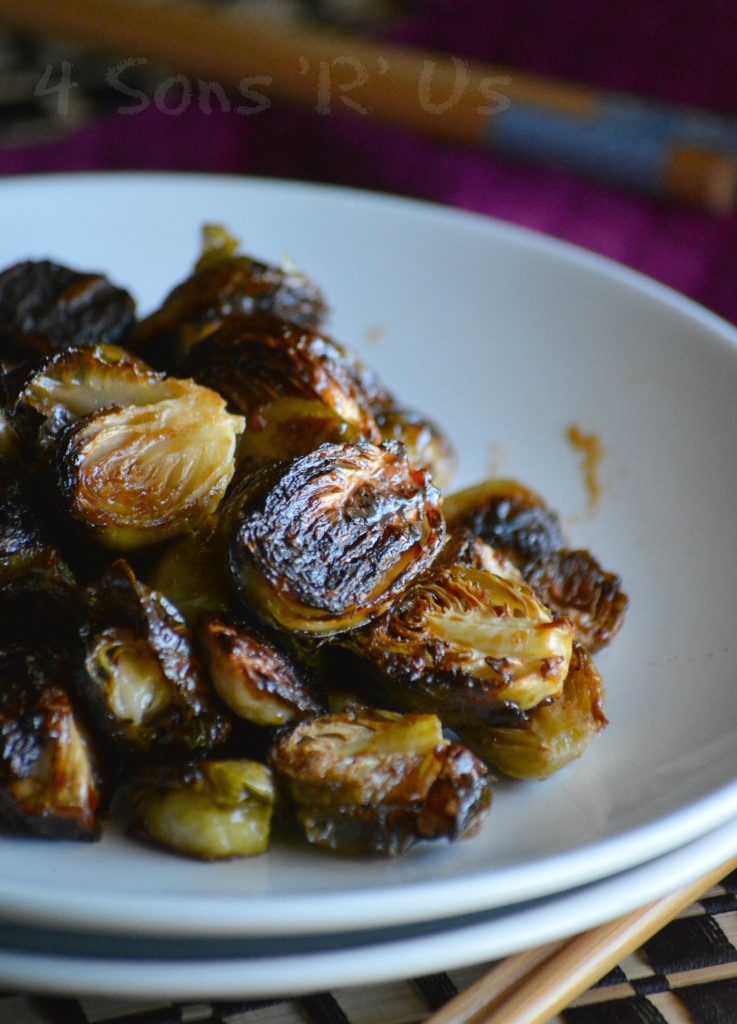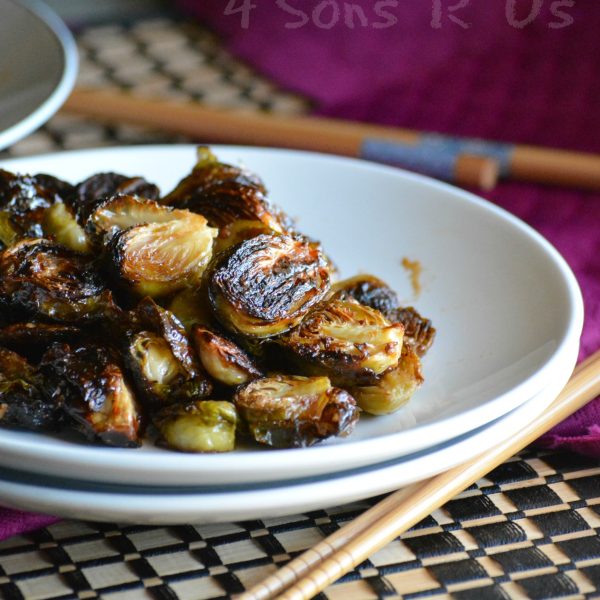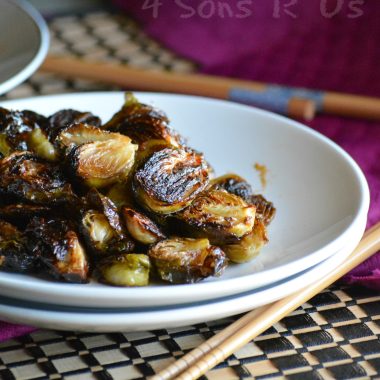 Crispy Asian Glazed Brussels Sprouts
A new taste on Grandma's favorite vegetable-- these crispy, caramelized sprouts are tossed in a sweet and spicy Asian style glaze.
Print
Pin
Rate
Ingredients
1

lb

fresh Brussels sprouts

3

tbsp

canola oil

3

tbsp

soy sauce

2

tbsp

maple syrup

2

tbsp

lemon juice

1

garlic clove

minced

1

tbsp

Sriracha sauce

salt & pepper

to taste
Instructions
Cut off the base of each sprout before slicing them in half lengthwise and then remove any excess or loose leaves from the outside.

Allow the prepared sprouts to soak in a bowl of water, for about a minute, to get them clean.

Drain the cleaned sprouts and pat them dry with paper towels, removing any excess moisture.

Cover a large rimmed baking sheet with foil and spread the sprouts out on the pan so that there's just a single layer without them overlapping each other.

Liberally pour the oil over the sprouts, sprinkle with the salt, and then stir everything together with your hands making sure everything is well and evenly coated.

Bake at 400 degrees for about 45-50 minutes, stirring at 20 & 40 minutes, to ensure both sides evenly crisp.

During the last 5-10 minutes of cooking, in a small sauce pan, reduce remaining ingredients over medium-high heat, for about 5 minutes, until the sauce has thickened.

Remove from the oven and place in a heat-resistant bowl. Slowly add in the sauce and toss them, a little at a time, to ensure they stay nice and crispy.

Serve & enjoy!