Pimento cheese is an undeniably Southern tradition. And I'd argue up there with some of the tastiest! You can't tell its one my favorites, can you? Usually, it spends its time as a favored sandwich spread, but we crazy kids below the Mason Dixon line have been known to shake things up from time to time. Instead of going the typical route, we've gone and 'spiced' things up a bit. Pun totally intended!
With a few simple extra ingredients we've taken this spread beyond the sandwich plate, and added some extra savory flavor and just a hint of spice, to turn it into the best hot cheese dip around, and one of our favorite new appetizers of 2016.
Hot Pimento Cheese Dip
2016-01-11 22:05:32
A few simple, extra ingredients and we've taken ordinary pimento cheese spread beyond the sandwich plate and turned it into one of the best hot cheese dips around.
Ingredients
8 oz sharp cheddar cheese, shredded
8 oz cream cheese, softened
1 cup pimento peppers, diced, plus more for garnish
1 tbsp mayo
1/2 tbsp smoked paprika
1/2 tbsp Worcestershire sauce
2 tsp Dijon mustard
1 cup thinly sliced green onions, plus more for garnish
1 cup crisp cooked, crumbled bacon, plus more for garnish
Instructions
Into thw bowl of a food processor add all the ingredients, except the bacon and green onion. Blend together until everything's evenly incorporated and the dip is smooth.
Transfer the dip to a medium sized skillet, and heat over medium low heat, stirring often, until the dip is heated through.
Once the dip is hot, remove the skillet from heat, and stir in the bacon and green onion. Garnish with extra diced pimentos, bacon, and green onions, as desired. Serve this dip hot with tortilla chips or thin slices of a crusty baguette.
Adapted from Honey & Birch
Adapted from Honey & Birch
4 Sons 'R' Us http://4sonrus.com/
Check out some of our other favorite uses for Pimento Cheese: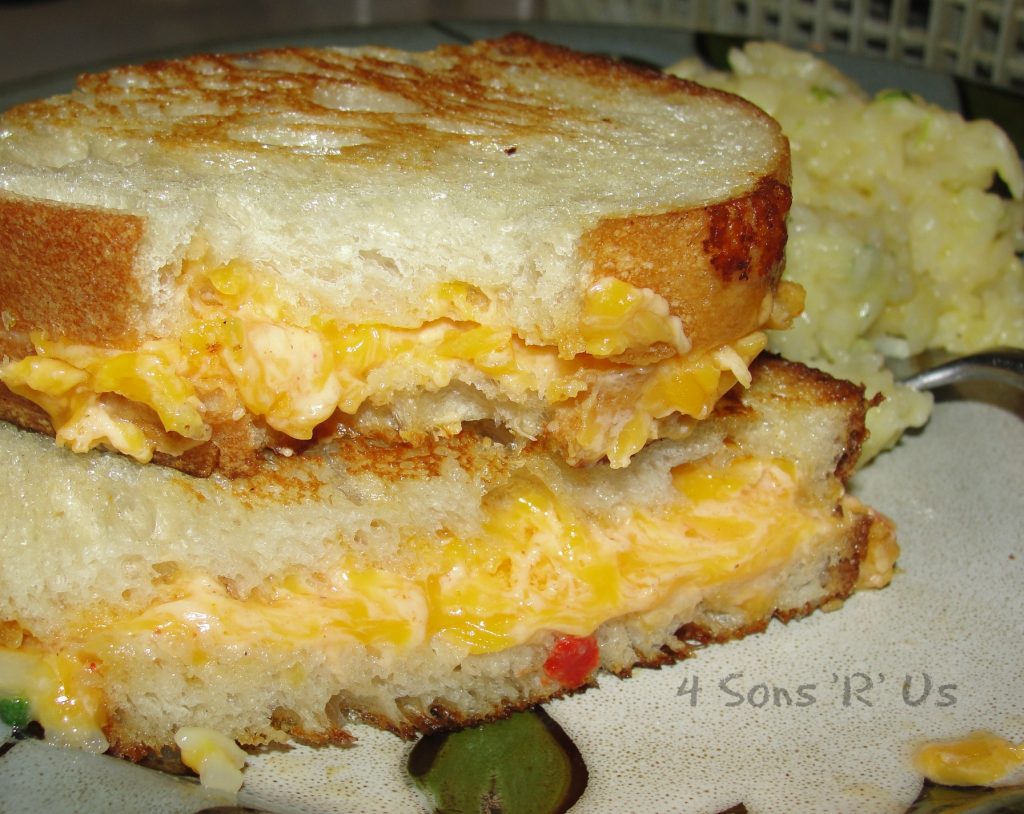 Grilled Pimento Cheese Sandwich