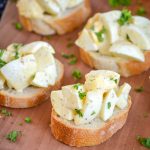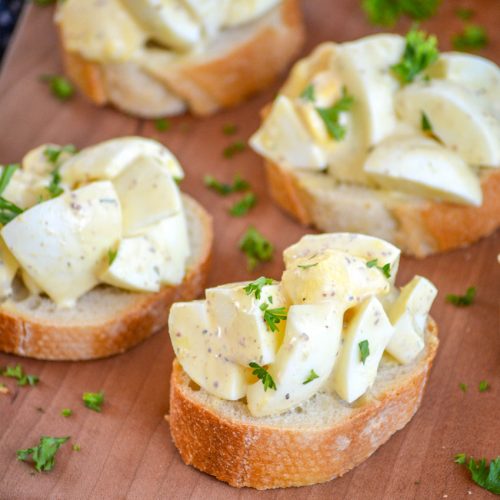 Print Recipe
Deviled Egg Bruschetta
A new spin on deviled eggs & egg salad, this creamy version is spooned on to baguette slices and served as a delicious appetizer.
Roughly chop the hard boiled eggs, and set them aside.

In a small mixing bowl, add the mayo, sour cream, mustard, pickle juice, dill, salt & pepper. Whisk together until the sauce is smooth.

Add the eggs to the bowl, and gently toss to combine. Make sure the eggs are evenly coated.

Lightly toast the baguette slices, or use as is, and serve with the deviled egg bruschetta generously scooped on top.