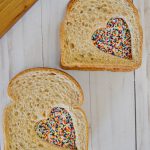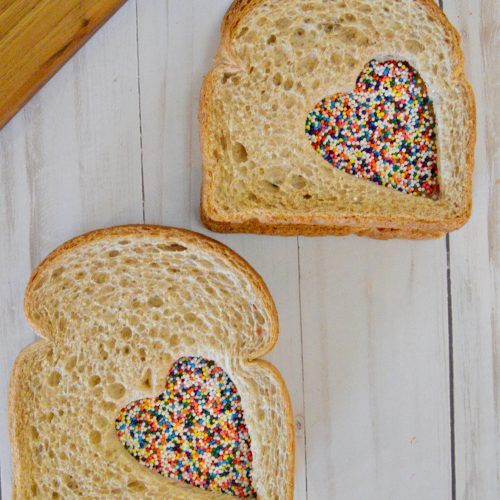 Print Recipe
Fairy Sandwiches
A yummy peanut butter sandwich, with a sweet surprise, is the perfect way to add a little bit of fun into your child's packed lunch.
Place cookie cutter on the corner of one slice of bread and press down.

Spread your filling along with jelly on another slice of bread.

Now place the slice on top and fill cut out area with a thin layer of sprinkles.

If making night before, place in sandwich bag and refrigerate.