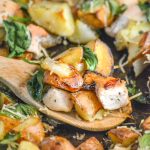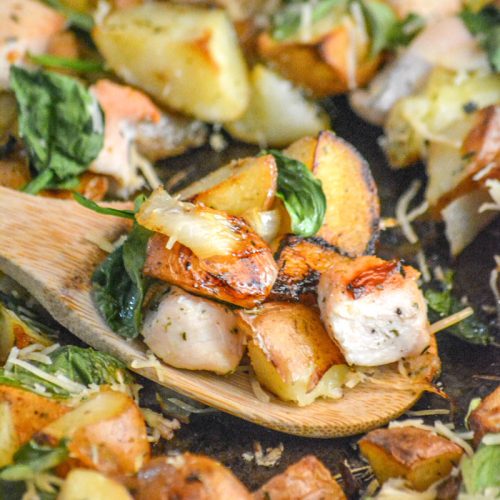 Print Recipe
Roasted Chicken & Vegetable Sheet Pan Supper
An easy family meal that cooks all on one pan, this one features roasted chicken with rosemary parmesan potatoes, caramelized onion wedges, and seasoned baby spinach leaves.
In a large bowl combine potatoes, onion, garlic, olive oil, salt, pepper, and rosemary. Toss to coat.

Pour the mixture into a large roasting pan.

Roast vegetables at 475 degrees for 25 minutes, stirring once.

Add chicken, tossing once more to coat.

Roast 15 minutes longer, or until chicken is cooked through.

Evenly distribute spinach over the chicken and vegetables.

Roast 5 more minutes, or until spinach is wilted. Stir again.

Sprinkle with the shredded Parmesan cheese, and serve.