Much discussion has been going on recently in the Sports World about the risks, the causes and effects, of head related injuries to athletes– specifically concussions. With players coming forward giving their testimony's and sharing their stories of life after repeated head trauma and scientific research to back them up it's made it so main stream it was recently featured in a major motion picture. You can find out what you need to know about head injuries by reading The Head Injury Reports. While this issue gaining more coverage is great, it frustrates me to no end that this news seems heavily geared toward one sport alone.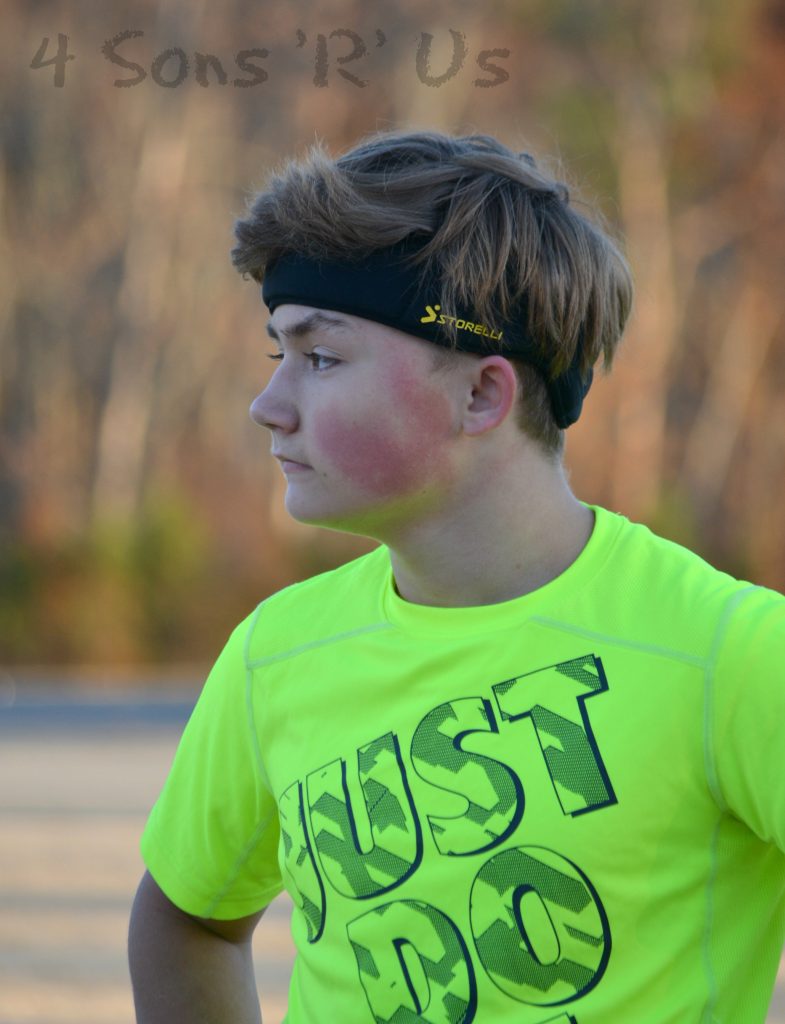 Whether playing for school, or just a fun family game– the sons' love soccer. They love everything about it, including the rough and tumble bit. If you aren't a fan or haven't watched much of it– I can see how it might come as a surprise that these kinds of injuries could even be an issue. I mean, it's just kicking a ball around with your feet, right? Trust me when I tell you it happens, especially when it's a game between brothers. Or your school's arch rival. Focused solely on the ball, it's easy to collide and bump heads with all the force of your momentum behind you.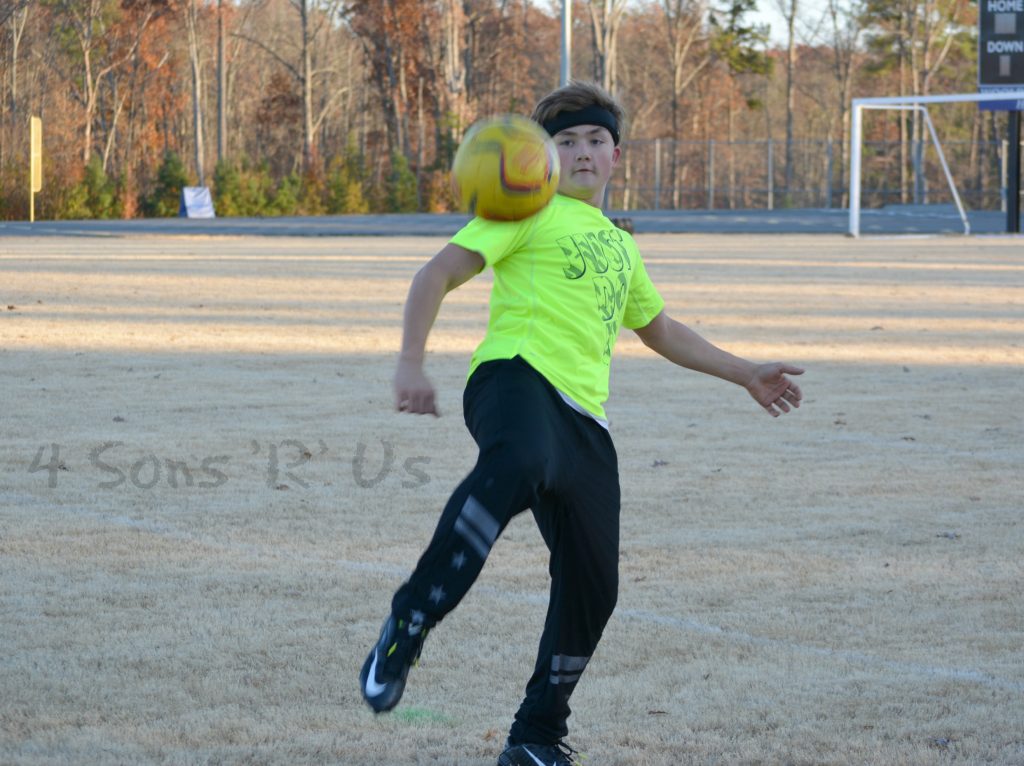 And of course we all have our less graceful moments where a slip and fall with a thump on the ground cold leave you in the same boat. That's why I'm so excited to share with you this great new product from Storelli. They're helping us to Stay A 'Head' Of The Game and tackling this problem 'head' on (while it may earn you a card– that does happen from time to time too). And let's be honest– y'all know I can't resist a good pun.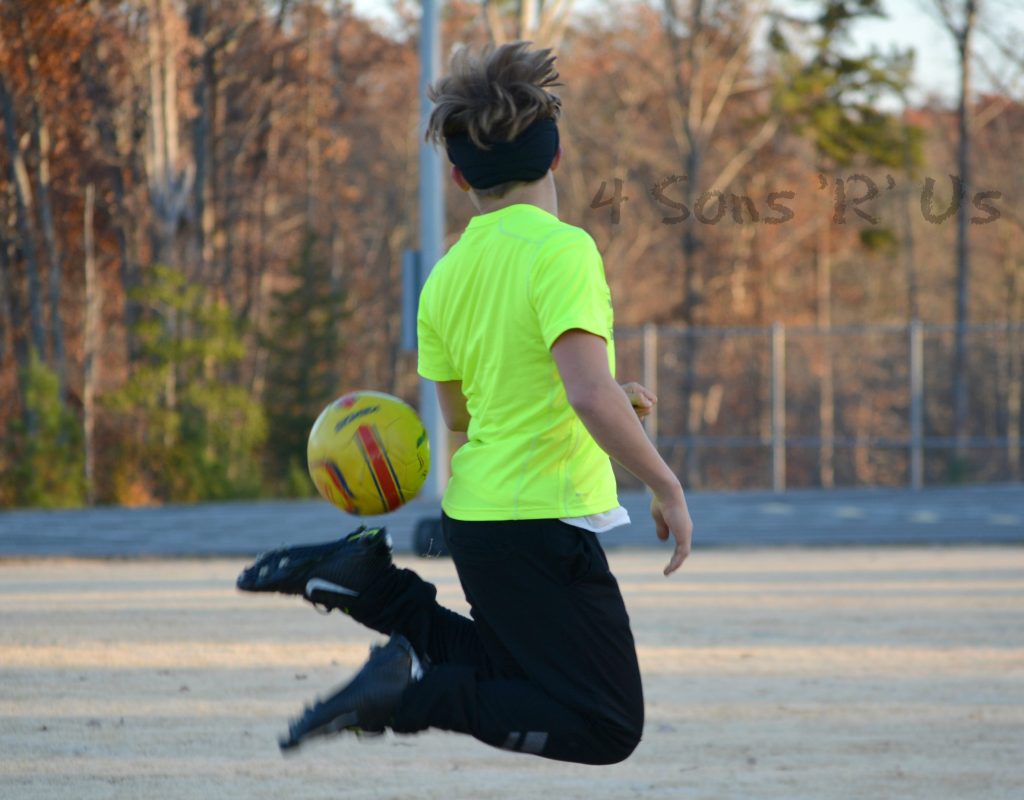 Thanks to their NEW ExoShield HeadGuard– I can let me sons tackle the field and give it their all, without adding another worry to me plate. Because injuries suck– for the player, for the parent, for everyone. Who wants to deal with that when it can be easily avoided.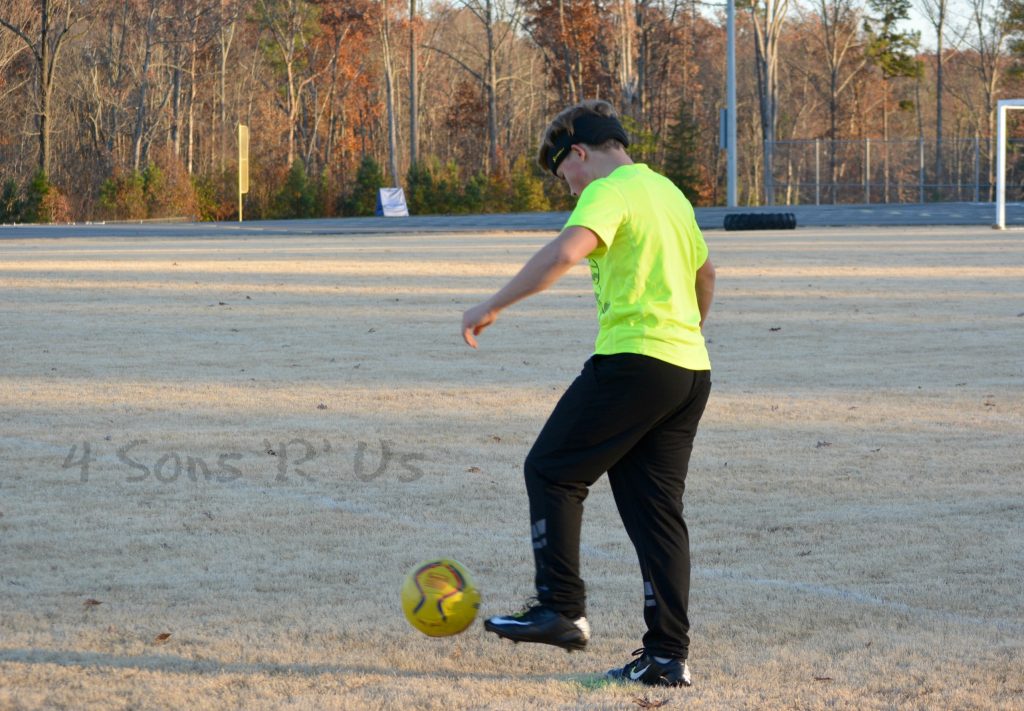 I won't lie– while the sons' initially balked at my first mention of mandatory 'protective' 'headgear', once they saw the product– they were on board too. Instead of looking awkward or silly, it looks like they're just wearing a large sweat band. Nobody else has to know that their Mommy still worries about them (or kisses their boo boos).
Storelli wants to spread the word about this innovation in soccer protection that they're encouraging you to Stay A 'Head' Of The Game too by giving ExoShield HeadGuards away. Don't miss this awesome opportunity to enter to snag one for FREE for your own athlete.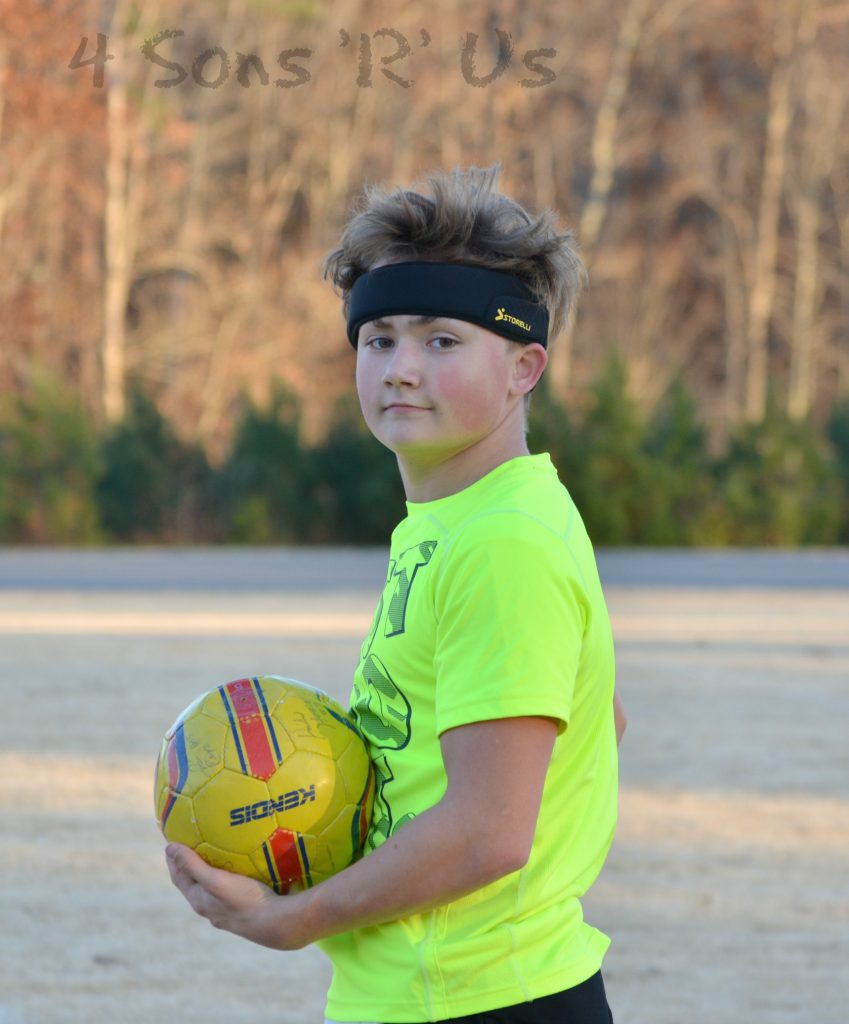 While the ExoShield Head Guard does in fact reduce force to the protected areas, there is no conclusive data showing that the ExoShield HeadGuard prevents concussions, which can result from a combination of factors including, direct impact to the head. Then again, injuries suck and every little bit goes a long way in preventing what could potentially be permanent damage from head injury. Better safe than sorry Mama Bears! Stay A 'Head' Of The Game with Storelli!