Another year's come and gone already. Can you believe it? Some days I hardly can. Remember how excited you were when you were a kid and how time seemed to just drag on and on forever? Now, it's almost scary how fast the years seem to fly by.
I've got to give a huge thanks to all of my readers who've followed along with us throughout the year. Thank you for the feed back, for the support and kind words, and coming back again and again. While many of our posts are popular,  there always seem to be those certain ones that are just runaway hits with you guys, and I love looking back and seeing which recipes took center stage for ya'll last year. So, let's find out what recipes we loved, came back for seconds on, and then some, on The 4 Sons' Top 10 2015 list. And let me just say; mm mmm mmm, our readers' have got good great taste!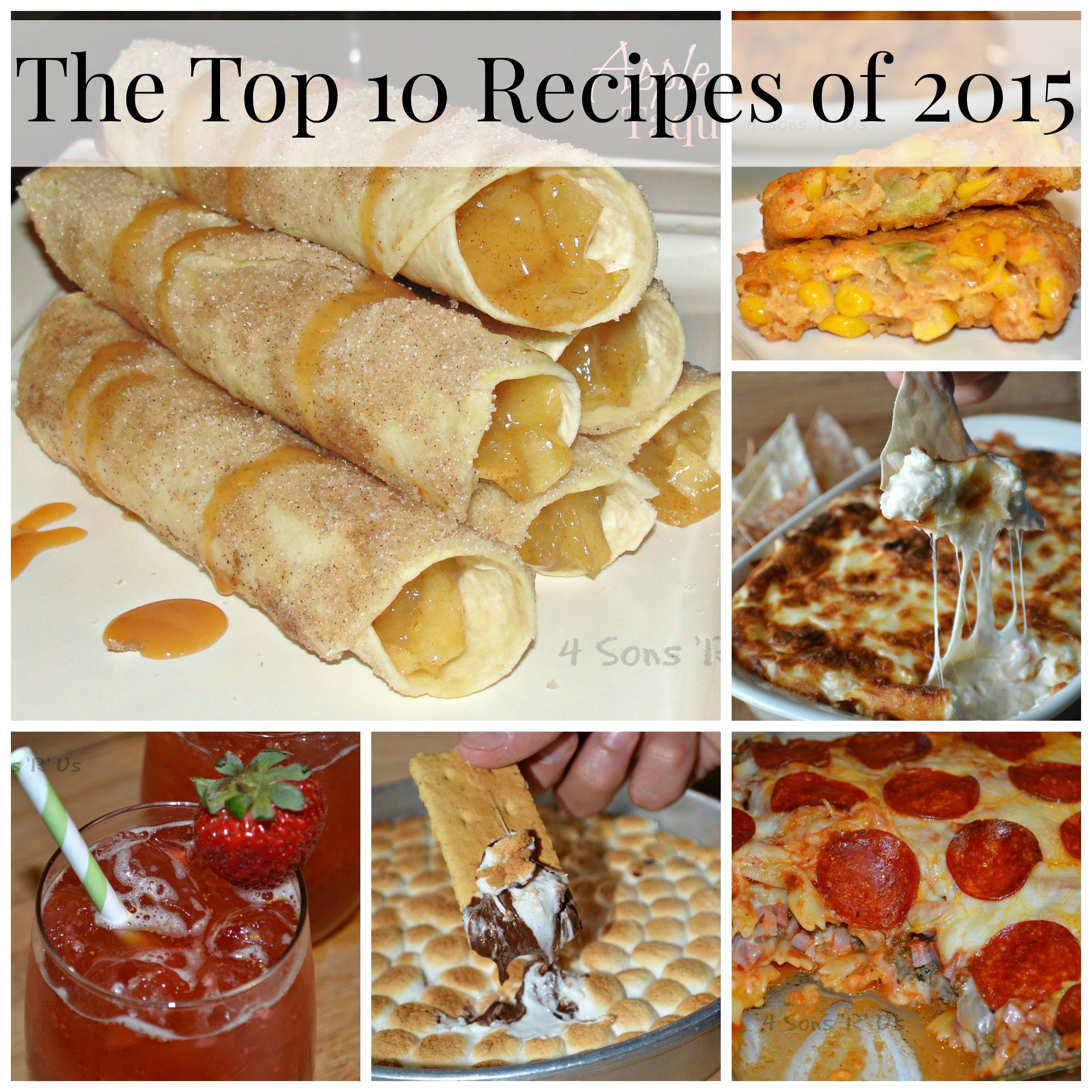 And, because they're what make my world go round, and the # 1 reason I'm in the kitchen so often, an updated picture of all 4 Sons. In one place. At one time. Getting ALONG. I'm not holding my breathe though, it was just a Christmas miracle.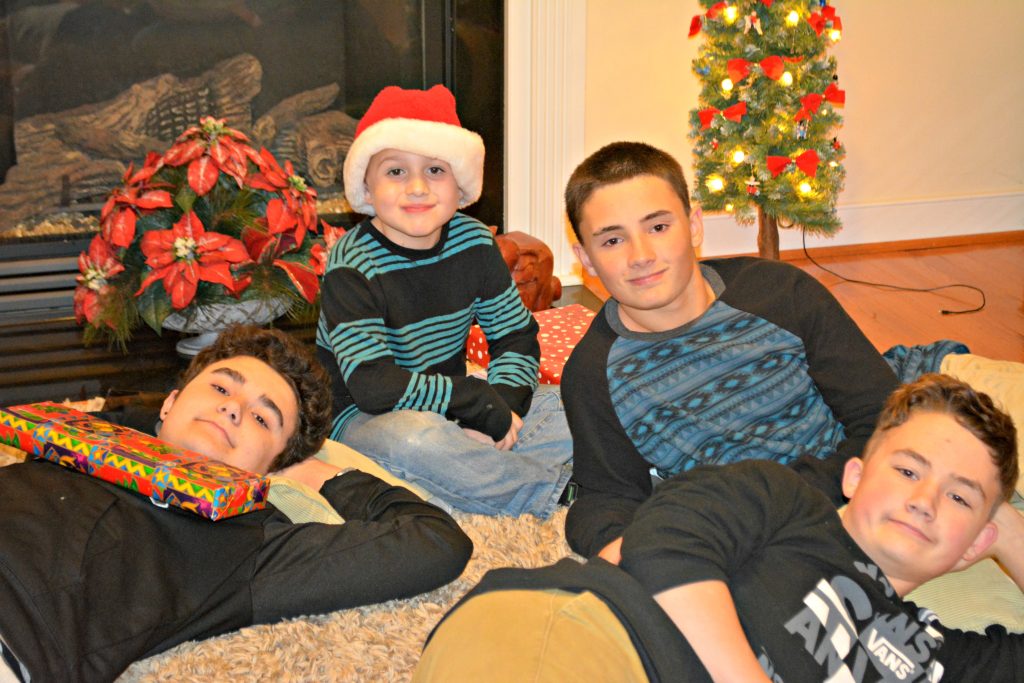 So, without further adieu …
Our Top 10 Most Popular Recipes of 2015
Counting down to #1
10. Meatlover's Pizza Casserole :  This is my pizza night savior on those no-dough nights, because (raise your hands, don't be shy now) how many times have you forgotten to thaw the dough out ahead of time, too? Instead of a traditional pizza crust, I opted to mix there favorite  pizza flavors and layer them together with meatlover's topping staples (like sausage, beef, bacon, and ham) and some pasta. And man, oh, man is it good! All the same promised zest and zing from their favorite pizza combination, mixed and served in a whole new dish.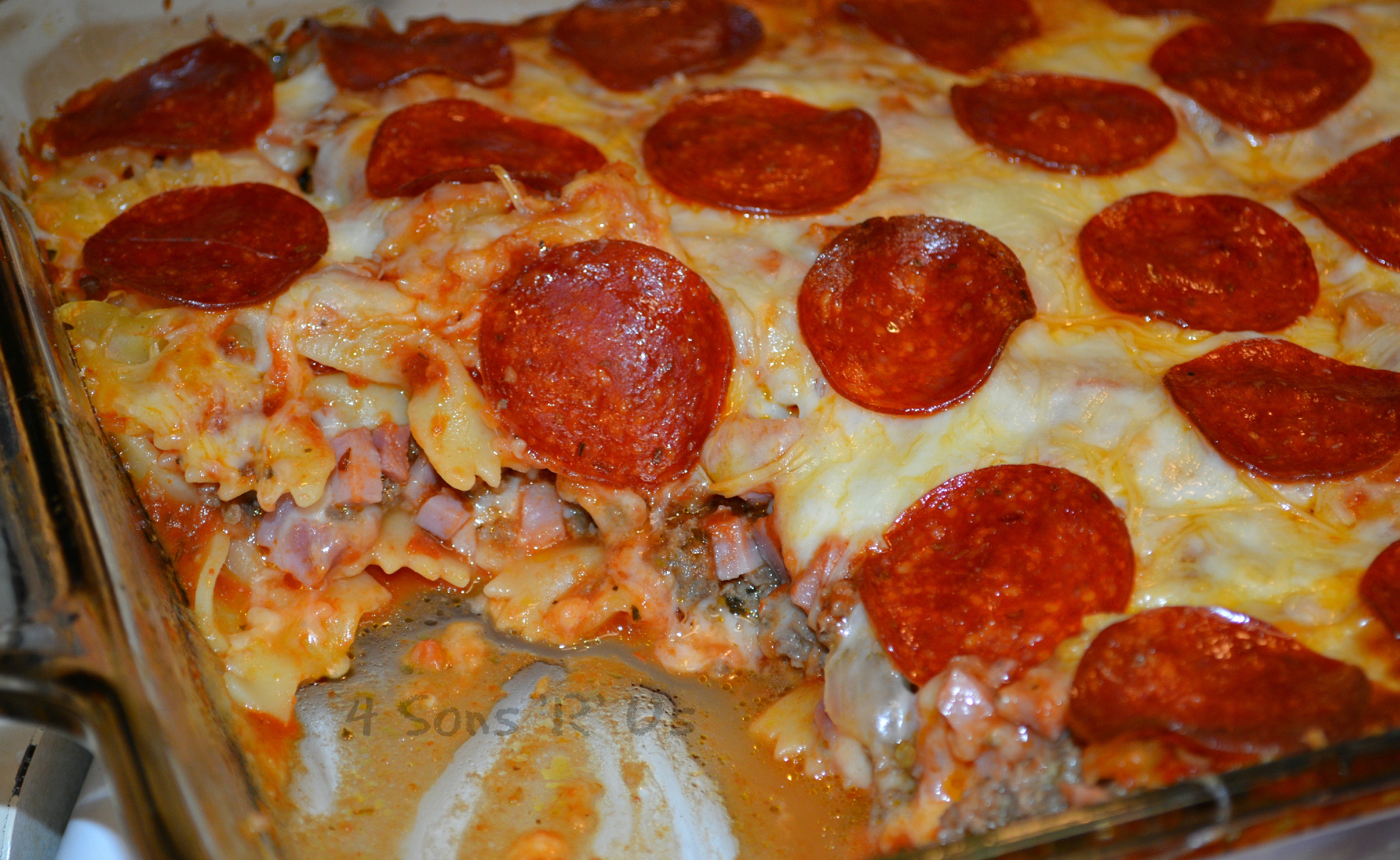 9. Chili Dog Casserole with Cheese Fries : All the flavor of two classic All-American, stadium treats– the Chili Dog & Cheese Fries, but combined into one simple casserole kids that and adults alike can, and will, go crazy for.
8. Sweet Southern Strawberry Iced Tea : A cold glass of this is the perfect thing to enjoy on a warm Spring day. And while it tastes all kinds of complex and you'd assume it's complicated to make (each sip is perfectly infused with robust strawberry flavor), it's not. It's so simple. The whole world should know. So, whether you choose to purchase or pick em, embrace that Southern drawl, get your pitcher of tea ready, and find a front porch with a rocking chair, or even a swing, and get to sippin ya'll!
7. Healthy Frozen Yogurt Bark : When you need that little pick me up, but don't want to over-indulge this is the perfect go-to treat. It's super simple, and guilt free. That and you can claim you're giving your kids ice cream, with them none the wiser, without all the additional sugar. Also, if strawberries, chocolate, and coconut aren't your thing, this recipe is easily customizable to your personal favorite m ix ins, whether it's a certain cereal, nuts and fruit … get creative!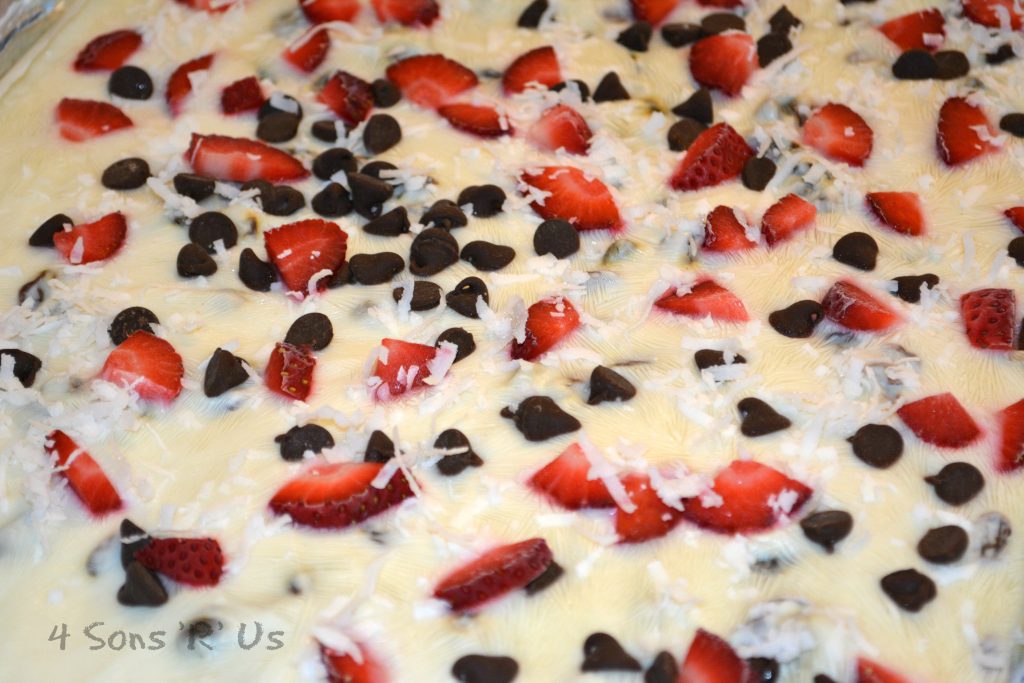 6. Italian Garlic Butter: You're gonna melt over this easy recipe for such a savory spread. Use it and give your next meal a little razzle-dazzle! Spread it on your favorite biscuit or bun, a piece of warm, crusty Italian bread fresh from the oven, on top of hot steak and watch as it melts to make an incredibly flavorful sauce. Or toss it with fresh pasta, or even use it for stir-frying vegetables. Oh, the possibilities!
5. S'mores Dip: Ever get a craving for the infamous campfire treats, only to sigh wistfully in defeat because you don't actually have said camp-fire? Really, you too?? Then let me introduce you to your new BFF. Smore's DIP has all the mystic powers of the s'more, and all that obey, gooey melted chocolate, toasted marshmallow, graham cracker magic, without needing any of the traditional fire power. If you want to 'wow' your crowd, this the way to go!
4. Sweet Corn & Cheddar Cheese Fritters: We've shared our famous zucchini fritters, and now we're back with another equally tried and tasty version. Sweet corn kernels balanced out by sharp cheddar cheese are the stars of this show. They're backed up by green peppers and a handful of spices for a show-stopping side dish.
3. Crispy, Asian-Glazed Brussels Sprouts: Are you on the fence about Brussels Sprouts? No worries! This recipe is a little love note from them to your taste buds. Seriously, one bite and you'll taste their transformation as they magically change from the much-maligned, boiled mush your Grandma served into the new foodie favorite. I'm not even kidding; they're like crispy green crack. They have a ton of flavor and are sweet, spicy and savory all in one.
2. Crab Rangoon Dip with Wonton Chips: Love a good hot crab dip? Well, you'd best make some room in the family recipe box for this one. This was THE hot crab dip of 2015. It also has the added bonus of tasting just like our favorite Chinese appetizer, and if you're going for a truly authentic feel, or ya know just trying to pay homage to an appetizer you love as much as we do, or because it's just genius, serve them with wonton 'chips' instead of the traditional sliced baguette. But, if good bread is all you've got, by all means tear off a hunk and dig, or is it dip?, in!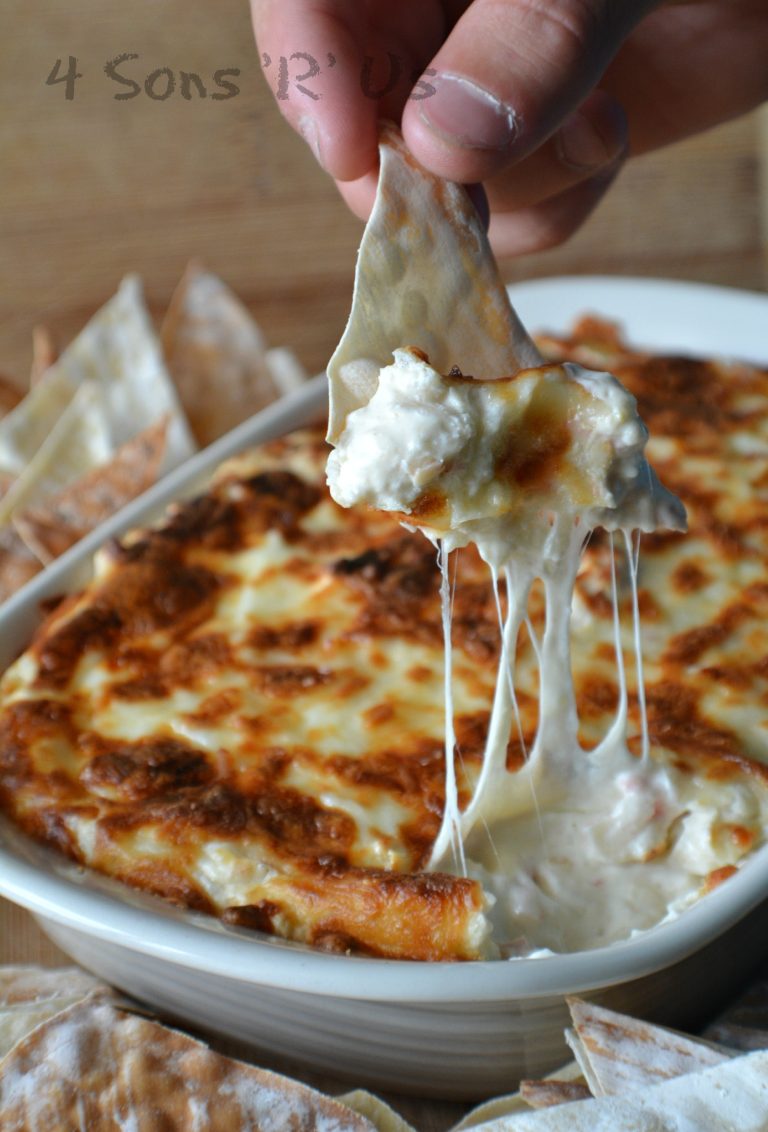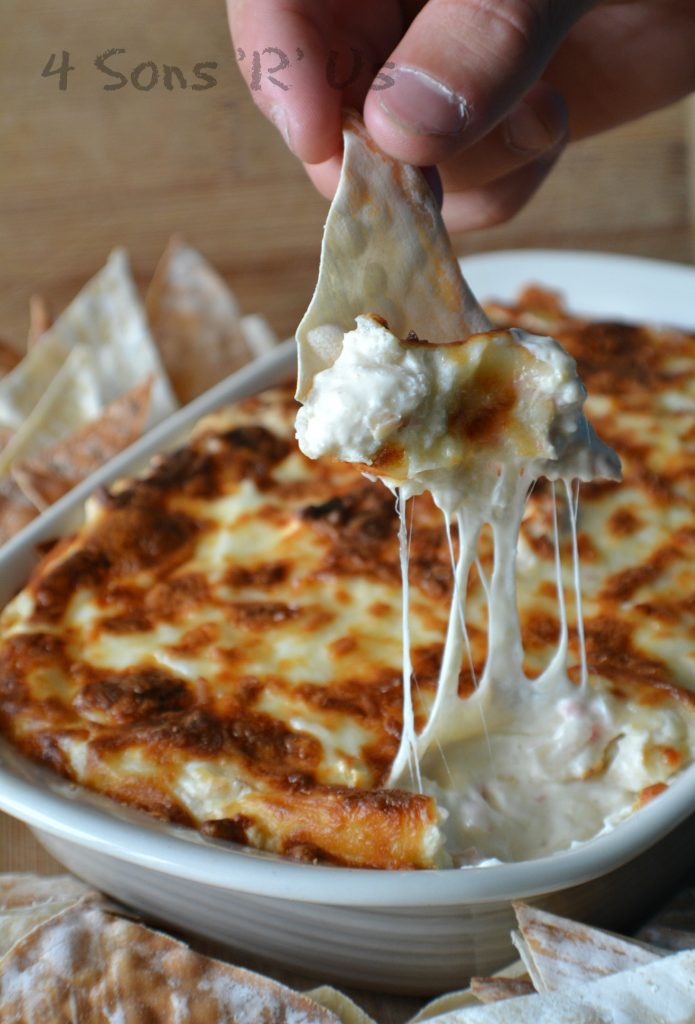 1. Apple Pie Taquitos: This fun recipe has all the makings of a great apple pie, in a fun taquito shape. It's genius! And, again, it's fun. And the sons and I are all about some fun. Serve 'em up warm from the oven with a drizzle of caramel syrup and a generous scoop of vanilla ice cream for a delicious dessert you'll really be thankful for!