A creamy, cheesy casserole that turns a classic vegetable into cozy comfort food- this easy Cheesy Bacon Brussels Sprout Casserole is a must have at any Holiday family dinner.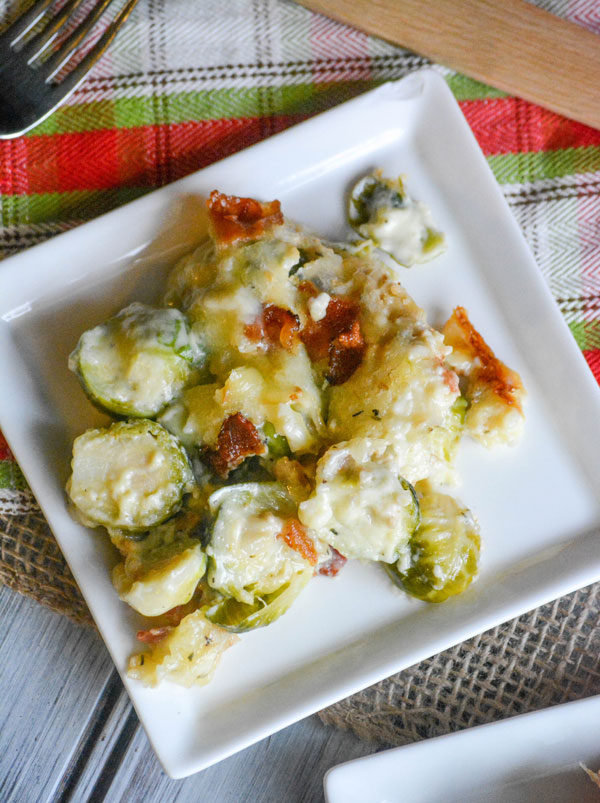 Y'all the Holidays are just around the corner. Seriously.
I feel like my local stores skipped Thanksgiving, and just jumped head long into Christmas before Halloween was even over. It was a bit disconcerting.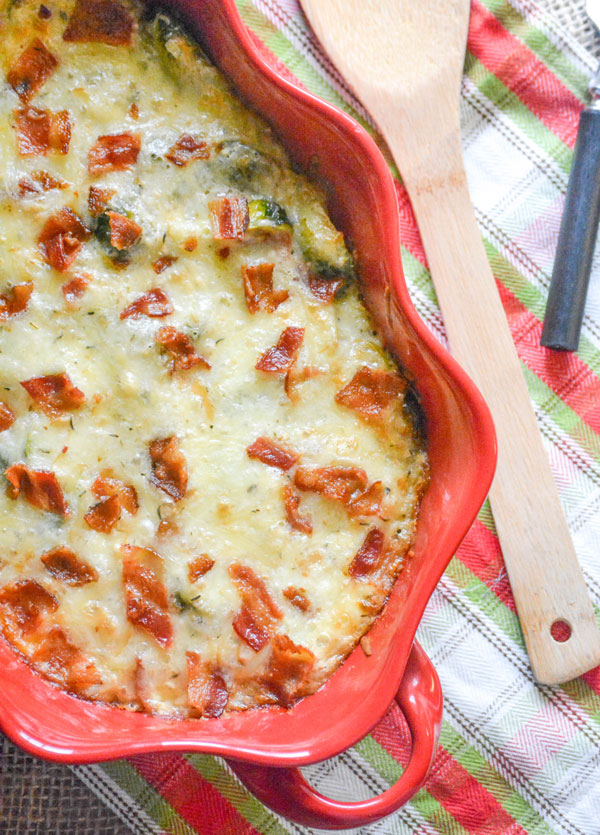 I'm still holding out, and sticking to my guns, on putting my Christmas tree up. That will firmly be reserved- forever & always – for the day after Thanksgiving.
I did break with tradition this year, and indulge myself a teensy bit by dressing my door with my favorite holiday wreath already.
Sigh. It's the little things, right?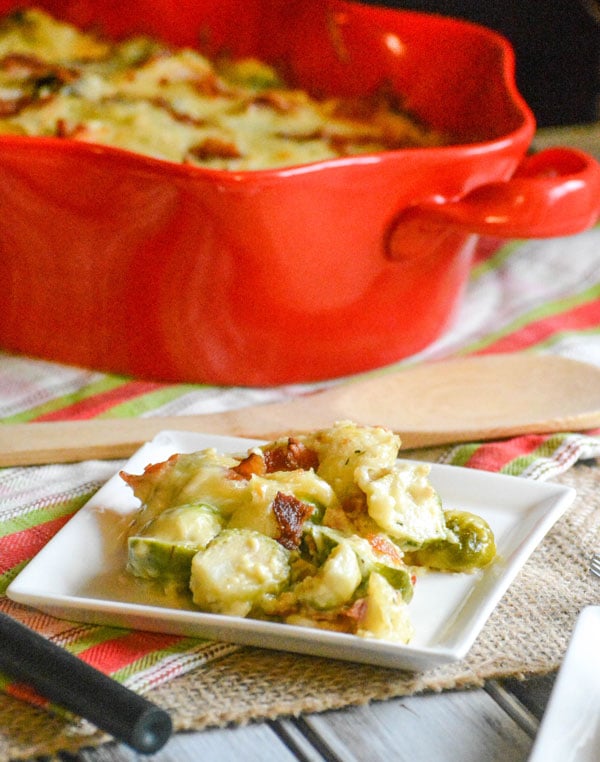 Anywho, everyone seems to have jumped on the train… straight onto Christmas.
While I can't go quite that far- I can bring you a scrumptious dish that is perfect for both Thanksgiving AND Christmas.
In the form of this yummy Cheesy Bacon Brussels Sprout Casserole.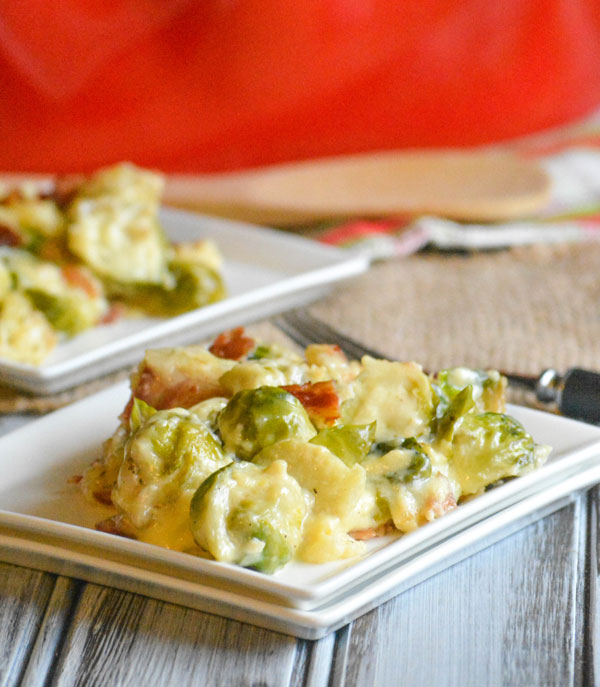 Don't let the veggie used scare you. Scout's honor, I swear.
These sprouts are roasted before being dressed with a creamy cheese and bacon mixture that makes them taste divine.
Not even kidding. It's outta this world!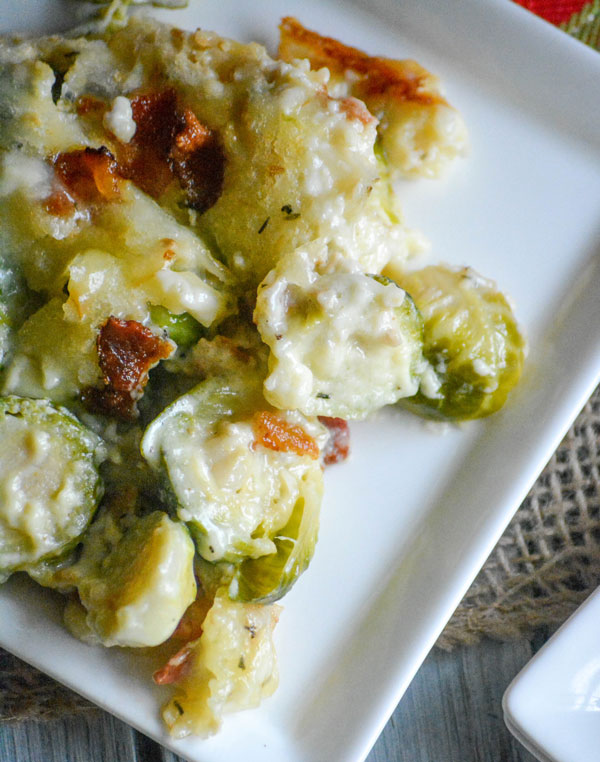 In addition to the stuffing, the mac & cheeses, the broccoli/green bean/sweet potato casseroles, and of course the gravy and other sauces- this Cheesy Bacon Brussels Sprout Casserole is a must have item on your Holiday menu.
Get the recipe HERE.